---
Leading Pilot Training Ground School Solution Provider, Padpilot, Launches Multi-Device Content Platform
Aviation publisher Padpilot has announced the launch of a subscription-based content platform that allows its pilot training manuals to be accessed on any device, Apple or android, via an app or online browser.
The new 'eReader' is available for Padpilot's best-selling ATPL-A and PPL-A theory books and gives student pilots access to the same content – including the much-loved interactivity – as their existing Apple Books, plus additional new features such as built-in reading time recording and the ability to write on pages with a stylus, without the need for a particular device.
The ATPL-H series for helicopter pilot training will be available via the Padpilot eReader in the summer.

Padpilot has been synonymous with Apple devices since launching the first electronic textbooks for iPad in 2011. Since then, downloads of its interactive theory Apple Books (iBooks) have reached 300,000 and are used by 140 pilot training organisations worldwide.
"We previously published only on Apple as it was more secure, and the operating system was consistent across all device types. This kept the user experience consistent and allowed us to be fast and efficient with book updates when regulations, technology or charts changed," explained CEO, Graham Cownie.

"For years we've been asked for an android version, but we needed to find a way to give users the same high-quality, interactive experience while studying. And then when Apple withdrew its support for the iBook Author platform, we knew it was time to create our own delivery system."
Apple may have discontinued their 'iBook Author' service, but have stated there are no plans to discontinue the Books themselves. Padpilot's existing theory books (for PPL-A, CBIR, ATPL-A and ATPL_H) are not being discontinued and Padpilot will continue to update and sell their Apple Book products for as long as the iBook platform exists. However, the new eReader is another home for the same content and allows Padpilot to manage its own delivery platform.
Resources for training providers
As well as its interactive textbooks for the theoretical knowledge phase, Padpilot offers pilot training providers a range of ground school resources including instructor presentations, learning management systems, compliance, technical and customer support. Because the new eReader book content exactly mirrors the existing iBooks, training providers can seamlessly switch from iBooks to the eReader without having to change lesson plans or classroom presentations.
8 of Padpilot's 140 partners have already adopted the new platform and initial feedback from 180 users is excellent with around 60% of eReader users studying for their ground school exams via the browser option. Student pilots say they appreciate being able to use existing devices without having to purchase a new iPad for ground school.
"This has been an amazing project to manage, and we're thrilled to launch the new multi-device platform. Our students can now view our content on any device!" Commented Padpilot Operations Manager, Katharine Westwood.
About Padpilot
Padpilot is a UK publishing house specialising in innovative pilot education materials for theoretical knowledge.  Padpilot pioneered the first ever pilot theory books for iPad in 2011, the first for the new EASA 2020 ATPL-A syllabus in March 2020 and the first EASA 2020 ATPL-H syllabus books written solely for helicopter pilots in July 2022. Padpilot materials are used by airlines, air forces, universities and training organisations all over the world. They are proud to provide materials to some of the largest pilot training organisations globally. Padpilot's course content is the most up to date on the market, using advanced e-learning technology to bring theory education to life: students can highlight, search and make note cards within their digital textbooks, while embedded graphics, animations and 3D models transform theory into an immersive experience which promotes deep understanding and improved operating skills on the flight deck. Their team of subject matter experts follow the EASA learning objectives, and add contextual information and case studies so that trainees receive an all-round theoretical knowledge education in order to become highly competent, highly sought-after airline pilots. In-depth analysis and consultation with airlines is undertaken regularly to identify and update core knowledge and skills requirements.
Source: Padpilot Press Release
Photo Credit: Padpilot
You may also check our Terms and Conditions for our Content Policy.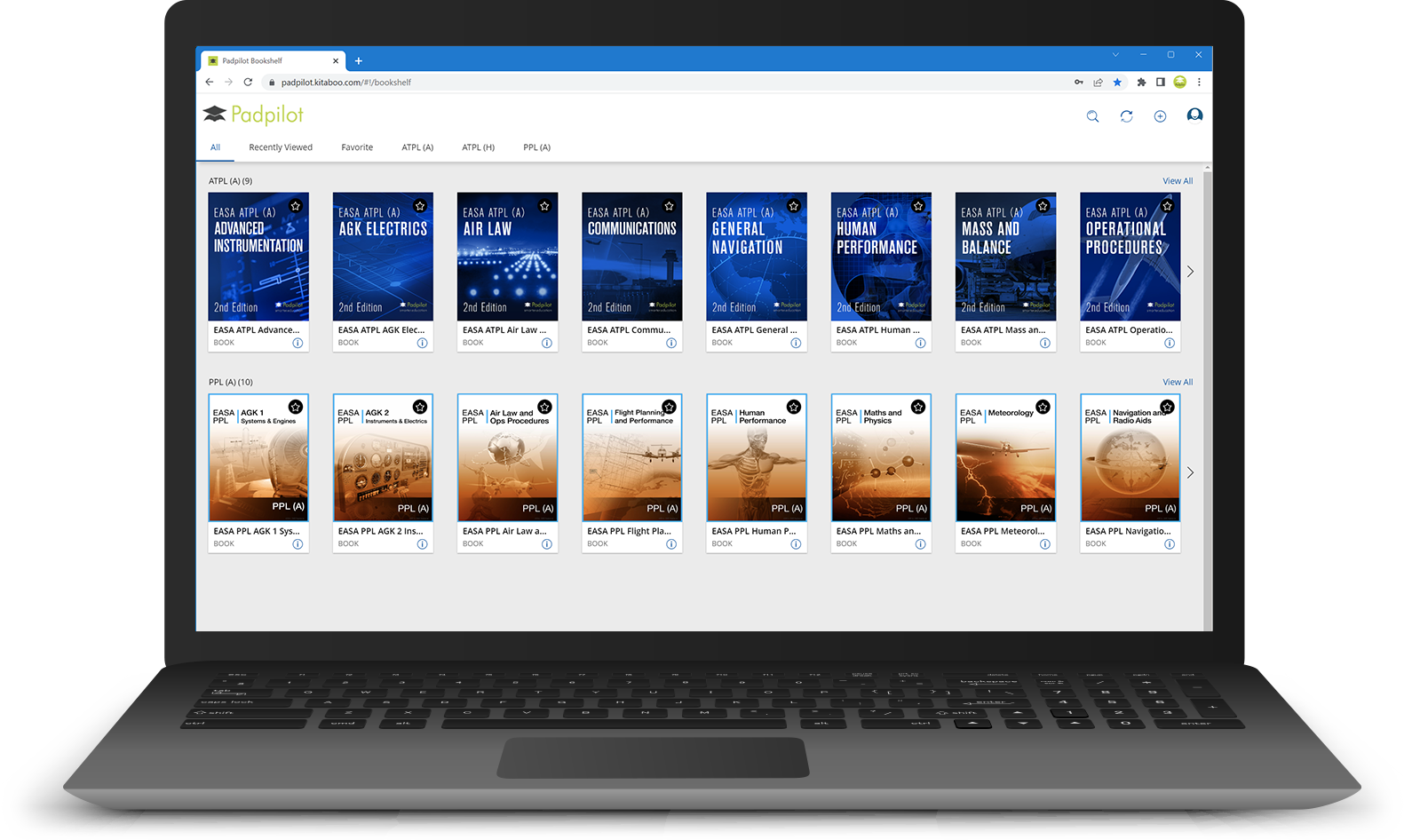 Check out the more than 4776 relevant pilot training industry updates here.
BACK
Pilot Training Industry Market Intelligence straight to your Inbox!

North America |
26th Mar 23
Pilot Training Industry Market Intelligence straight to your Inbox!
Subscribe to AFM's Newsletter and stay up to date with what is happening in the Pilot Training Industry.