---
South African Pilot Training Group, Starlite Aviation Group, Announces Appointment for Commercial Director
Starlite Aviation Group, one of Africa's largest aviation provider, has appointed Fiona McCarthy as its new Commercial Director. Fiona's promotion as the head of the Commercial Department will be to lead and build the Commercial Team for the Starlite Group's activities with the goal to enhance business opportunities, sales, market intelligence, business strategies, marketing and communications.
Learn more about Starlite Aviation or Ms. McCarthy by connecting with her through her LinkedIn profile here.
Source: Starlite Aviation Announcement
Photo Credit: Starlite Aviation
You may also check our Terms and Conditions for our Content Policy.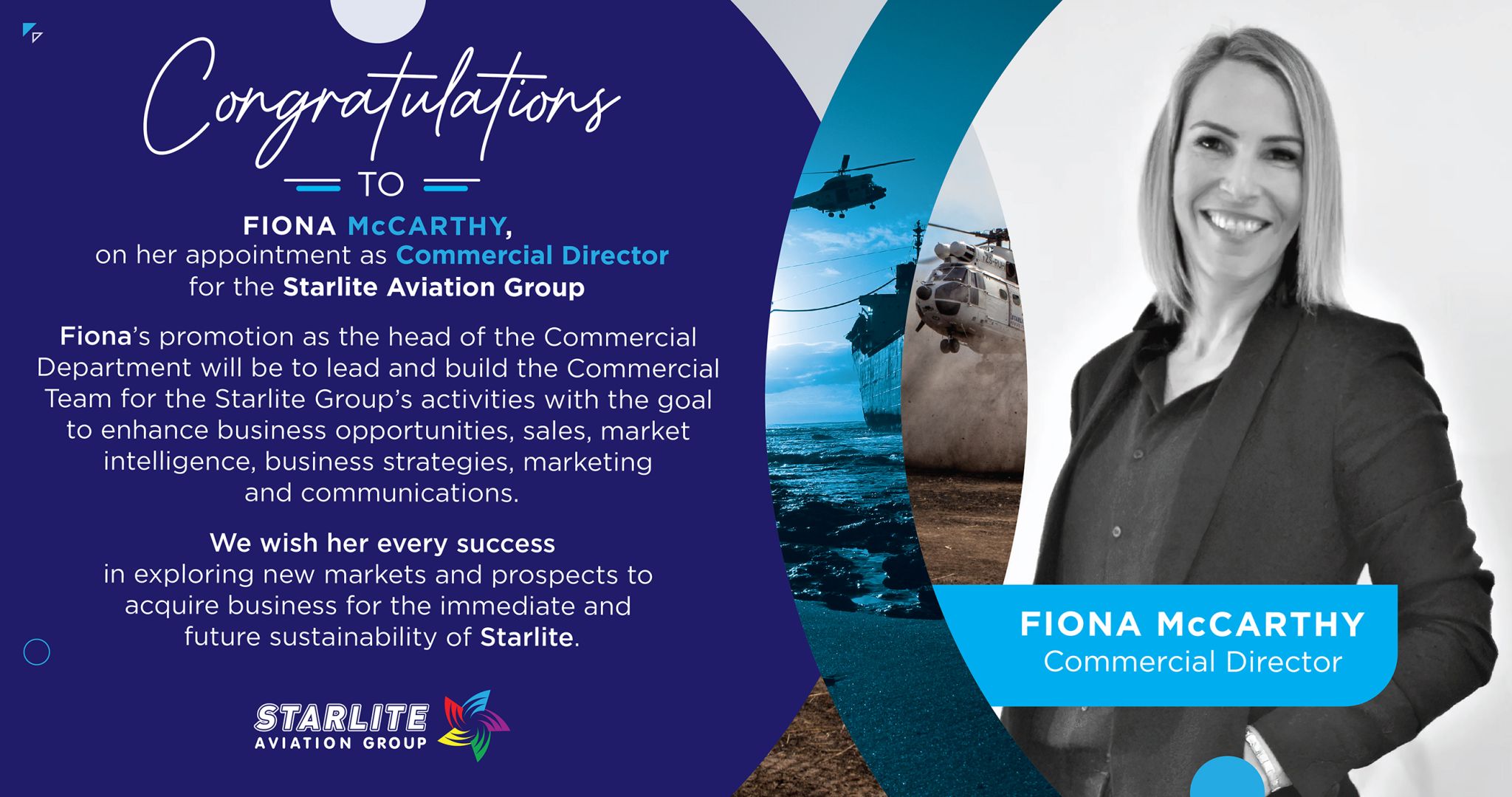 Asia Pacific |
09th Jun 23
Southeast Asia |
09th Jun 23