---
AFM.aero Poll – Effects of the pandemic on the size of the global flight training infrastructure
We ran a poll last week to gauge the Aviation Industry community on LinkedIn thoughts on the effect the pandemic was having on the size of of flight training infrastructure capacity around the globe!
In total we got 150+ responses – key observation when looking at the data is that most individuals working in the flight schools industry selected the 25% reduction to 2019 option.
We are currently working on updating our global flight school database and we will share on our platform the findings of our research.
There are quite a few predictions within the industry are that the size of the flight industry globally has shrunk around 25-30% – this would have significant long-term effects on the supply of new commercial pilots to airlines!!
If you would like to discuss this topic kindly contact us.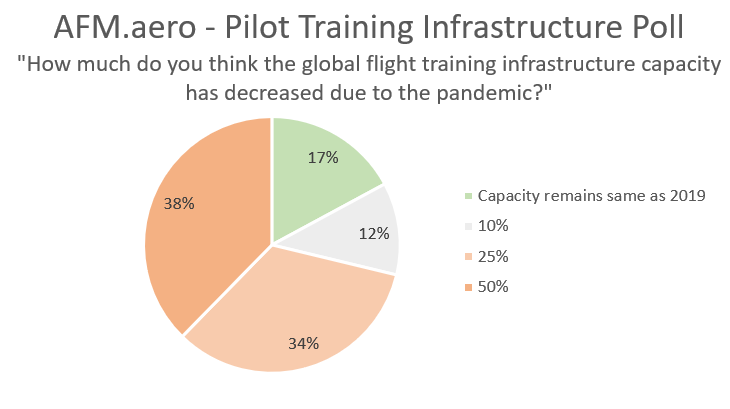 Check out the more than 3535 relevant pilot training industry updates here.
BACK

North America |
25th Nov 22
Pilot Training Industry Market Intelligence straight to your Inbox!
Subscribe to AFM's Newsletter and stay up to date with what is happening in the Pilot Training Industry.