---
Australian Flight School, Avia Aviation, Takes Delivery of Australia's First Tecnam P-Mentor Aircraft
Moorabbin, Australia based flight school Avia Aviation is a Part 141 training organisation offering bespoke training solutions for around 100, mostly business students, including streams for instrument ratings and commercial pilot training. Operating for 12 years, the company also has a Part 135 charter operation.
During a handover ceremony at the Avalon Airshow, Walter de Costa, Tecnam's Chief Sales Officer said: "The P-Mentor is the only IFR, FAR/EASA certified, 2-seat training aircraft. It is technologically advanced, safe, and easy to fly, with a whole of aircraft ballistic parachute option. It allows flight schools to take a student from ab initio, right through to a commercial license, and command instrument rating, at a fraction of the acquisition and operating cost of competitor aircraft. The P-Mentor has attracted a lot of attention at the airshow, and we expect to announce more Australian sales soon."
Charles Gunter, CEO, of Avia, said "During a visit to the Tecnam factory last year, the P-Mentor really caught my eye, as the perfect trainer for tomorrow's pilots. It has a stunning look, sports car like interior, and the best Garmin avionics package a student could ever ask for. Operating a Tecnam fleet can save up to 10 tons of CO2 for every graduated commercial pilot, something that is increasingly important for us all. This is the first of many Tecnam aircraft we will be offering our students."
Michael Loccisano, CEO of Hallmarc, who sold the P-Mentor said "We are delighted that a leading flight school, as prestigious and astute as Avia, has chosen a Tecnam fleet. We expect to see more flight schools embrace the P-Mentor, as an attractive, economic, green fleet."
About the P-Mentor
The P-Mentor is a two-seat, single engine, piston, fully IFR aircraft, compliant with the latest CS-23 EASA & FAA requirements, allowing PBN/RNAV/AFCS capabilities. It gives modern flight schools a single platform to train students from their first flight, up to their commercial pilot license, and instrument rating. It has a variable pitch propeller, and a simulated retractable landing gear option.
The P-Mentor is designed to offer the best human-machine interface, resulting in the most effective VFR/IFR training. The generous fuel tank allows flight schools to fly all day long, without refueling, which improves operational value. It has a low cost of maintenance, low fuel consumption, and great value for money, make this aircraft a unique profit opportunity for flight schools.
About Hallmarc Aviation
Hallmarc Aviation are the sales agents for the Tecnam P2012. The company has been representing Tecnam since 2020 in VIC, SA, WA, and NT for the remaining Tecnam models.
About TECNAM "Quality Aircraft since 1948"®
TECNAM's roots go all the way back to the Italian brothers Luigi and Giovanni Pascale who began to develop and produce innovative aircraft soon after the end of WWII. Since those early beginnings, the family has continued to create original models, first gaining worldwide recognition under the name Partenavia, which translates as " Naples Aviation". Costruzioni Aeronautiche TECNAM was established in March 1986 and now operates in two production facilities. The Casoria facility is located adjacent to Naples' Capodichino International Airport while the main factory is next to the "Oreste Salomone" Airport in Capua. New facilities were established in Sebring, Florida, USA and in Australia to serve and support the needs of Tecnam's local owners and operators.
Source: Tecnam Aircraft Press Release
Photo Credit: Tecnam Aircraft (shown as meta image)
You may also check our Terms and Conditions for our Content Policy.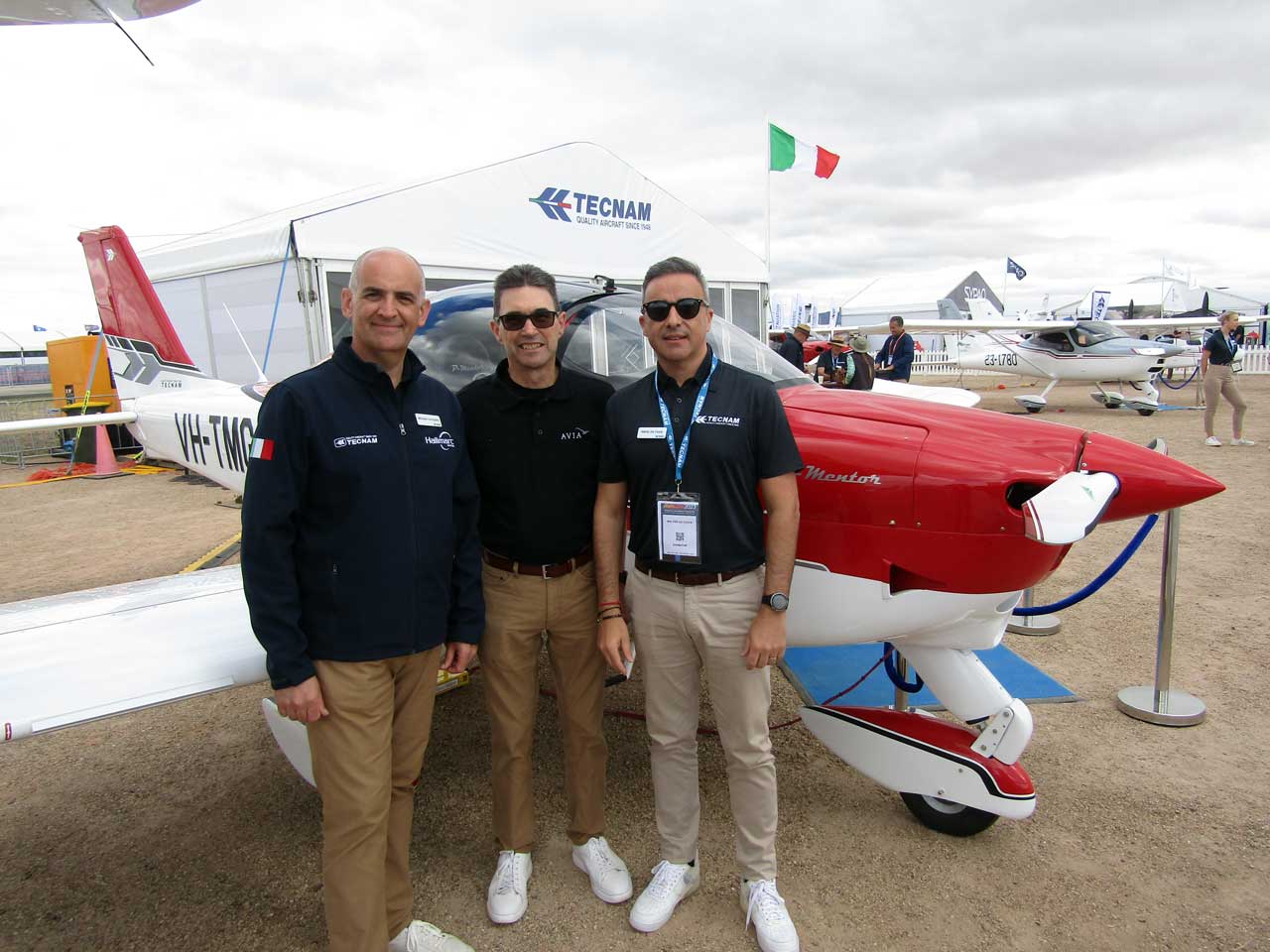 Check out the more than 4736 relevant pilot training industry updates here.
BACK
Pilot Training Industry Market Intelligence straight to your Inbox!

Indian subcontinent |
21st Mar 23
Pilot Training Industry Market Intelligence straight to your Inbox!
Subscribe to AFM's Newsletter and stay up to date with what is happening in the Pilot Training Industry.