---
Liberty University's School of Aeronautics Launches New Residential Course
Liberty University's School of Aeronautics recently launched its new residential course that gives mission-focused students the opportunity to receive their flight training requirements directly from instructors with a mission aviation organization.
Last week, the school welcomed representatives from JAARS, a North Carolina-based mission aviation organization, to instruct the first Advanced Aircraft Flight Operations class.
"We are gearing the course toward our mission-minded students whose goal is to serve on the mission field as an aviator, whether that be as a pilot or a mechanic," said Jonny Hewitt, Liberty's Director of Flight Training.
He said the high-performance flight training they receive is a requirement for most missionary aviation organizations.
Liberty has worked with JAARS for years in its recruiting efforts. The organization was founded in 1948 to provide aviation and communication solutions for missionaries based in remote locations, including Central and South America, the Philippines, Papua, New Guinea, Indonesia, and many parts of Africa. JAARS also partners with Wycliffe to support Bible translation efforts worldwide.
Rachel Stoner, JAARS' aviation engagement manager and a pilot with the organization, was on site for the training.
"Being in those remote locations, travel is difficult," she said. "What could be a 10-hour hike could take as short as a 10- or 20-minute flight, so aviation has been proven over the last 75-plus years to be the best mode of transport for our missionaries that are based in those places."
Stoner said JAARS has a wide fleet of aircraft available to serve various locations with primitive airports and landing strips. She explained that the airplanes are all single-pilot, turbine aircraft that can perform the short takeoffs and landings needed in marginal areas of the world.
"When the runways shrink, the airplanes need to be more powerful, so the high-performance training allows our candidates, our pilots, to have the experience and the certification in order to fly these types of aircraft, so that they're effective and safe."
Pilots must be equipped to not only fly the planes, but also perform maintenance on them. Many students pursue their maintenance certificates through Liberty's one-year Aviation Maintenance Technician program. In recent years, the Aviation Technology program has become increasingly popular as it allows students to earn their pilot and maintenance certificates within a four-year degree.
"It's difficult to find people who are ready to serve the Lord in places like we've been serving, so we need to operate aircraft without a second pilot on board," Stoner said.
The training was completed in one of JAARS' aircraft, a Cessna U-206.
"The controls felt a lot heavier (compared with Liberty's training aircraft, the Cessna Skyhawk 172), but it overall went really well and was really fun," said Caitlyn McCoy, an Aviation Technology student who will begin her AMTS certification in January "I definitely feel called to mission aviation. I was really excited about this because this has been one of the most tangible steps that I have taken toward a future in mission aviation."
Hewitt said it is encouraging to see God at work through the partnership with JAARS as a pipeline for sending students into the field.
"That is something very special that we hold near and dear to our hearts as a flight program," he said.
Hewitt said an emphasis on missionary aviation was a dream of School of Aeronautics' co-founder Ernie Rogers, and reflected the original vision of Liberty's founder, the late Dr. Jerry Falwell.
"It was a calling that Dr. Falwell Sr. had," Hewitt said. "In an email sent the night before he died (in May 2007), he said his vision for this school was that it would be a leader in the training of missionary aviators. We are trying to see that into fruition. We have an excellent team within the School of Aeronautics who are motivating our mission-minded students who want to go serve the Lord overseas using aviation. There's a lot of cool things that are happening, and we are grateful for the support from the overall university as we get this mission back on task. We have a vision of going forward to be one of the largest producers of missionary aviation aviators."
Source: Liberty University Press Release
Photo Credit: Liberty University
You may also check our Terms and Conditions for our Content Policy.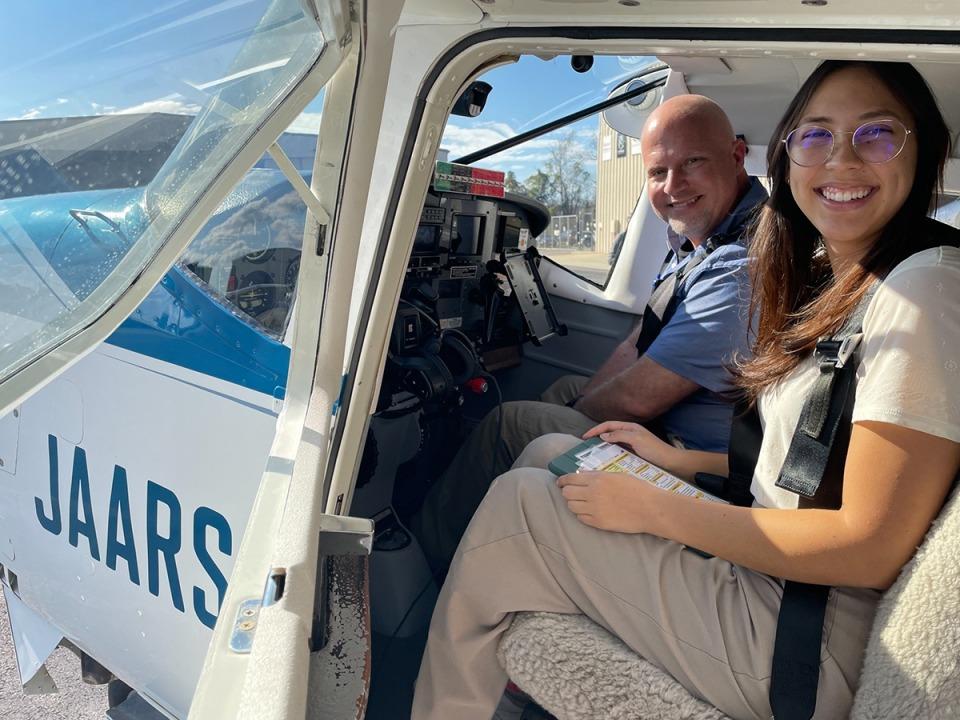 Check out the more than 4284 relevant pilot training industry updates here.
BACK
Pilot Training Industry Market Intelligence straight to your Inbox!

North America |
07th Feb 23
Pilot Training Industry Market Intelligence straight to your Inbox!
Subscribe to AFM's Newsletter and stay up to date with what is happening in the Pilot Training Industry.