---
USA University Welcomes Canadian Flight Training Device
Canadian flight training device manufacturer Flightdeck Solutions (FDS) is pleased to announce the delivery of its high level B737MAX device to the University Of Central Missouri (UCM) School Of Aviation in Warrensburg, MO, USA.
Slated to replace an older, no longer functioning B737 trainer from another supplier, the FDS-B737MAX-FTD device was put into immediate action for advanced procedural, flight, and systems training after the fall 2022 installation at the school's Raleigh T. Gaines Technology Building.
In addition, Flightdeck Solutions' VP Of Technical Services Steven Cos surprised the school by restoring functionality to the older B737 trainer. "Flightdeck Solutions did a great job setting up the Boeing 737 MAX, and they got the other one running about 90 percent" said Matthew Furedy, chair of the Department of Aviation. This now enables UCM to continue using the older flight simulator to accommodate additional training needs in the busy department. "We've got a few more things to be fixed on it, but we essentially went from not having one (FTD) to having two," Furedy added.
Representatives of the aviation program and the Office of the Provost and Vice President for Academic Affairs held a ribbon cutting ceremony in November to celebrate the launch of the device, calling the FDS trainer "a welcome addition to the professional pilot training program" and describing the device as "extremely immersive" drawing student pilots in "with such authenticity, sometimes they forget they are in a simulator".
Juan Robles, a senior professional pilot major at the school explained that the FDS device provides "a way to put to use everything that is taught in other courses related to topics such as pilot resource management, crew resource management, and human factors associated with flying."
Flightdeck Solutions is grateful for the warm reception of its device at the University of Central Missouri and looks forward to a continued partnership for years to come.
About Flightdeck Solutions
Flightdeck Solutions (FDS) is a global provider to the aerospace and aviation industry for a wide range of flight simulation products and services.  Over its 22-year history FDS has gained worldwide trust for producing high quality, immersive and fully tactile FTD trainers, becoming the solution of choice for companies and educational institutions around the world.  With devices such as the B737MAX, B737NG, A320, B787, B777, and B747, and trusted by companies like Boeing, Honeywell, and CAE, FDS has built a reputation for providing both custom hardware solutions and turnkey offerings, delivering excellence in quality while maintaining financial responsibility.
Source: Flightdeck Solutions
Photo Credit: Flightdeck Solutions
You may also check our Terms and Conditions for our Content Policy.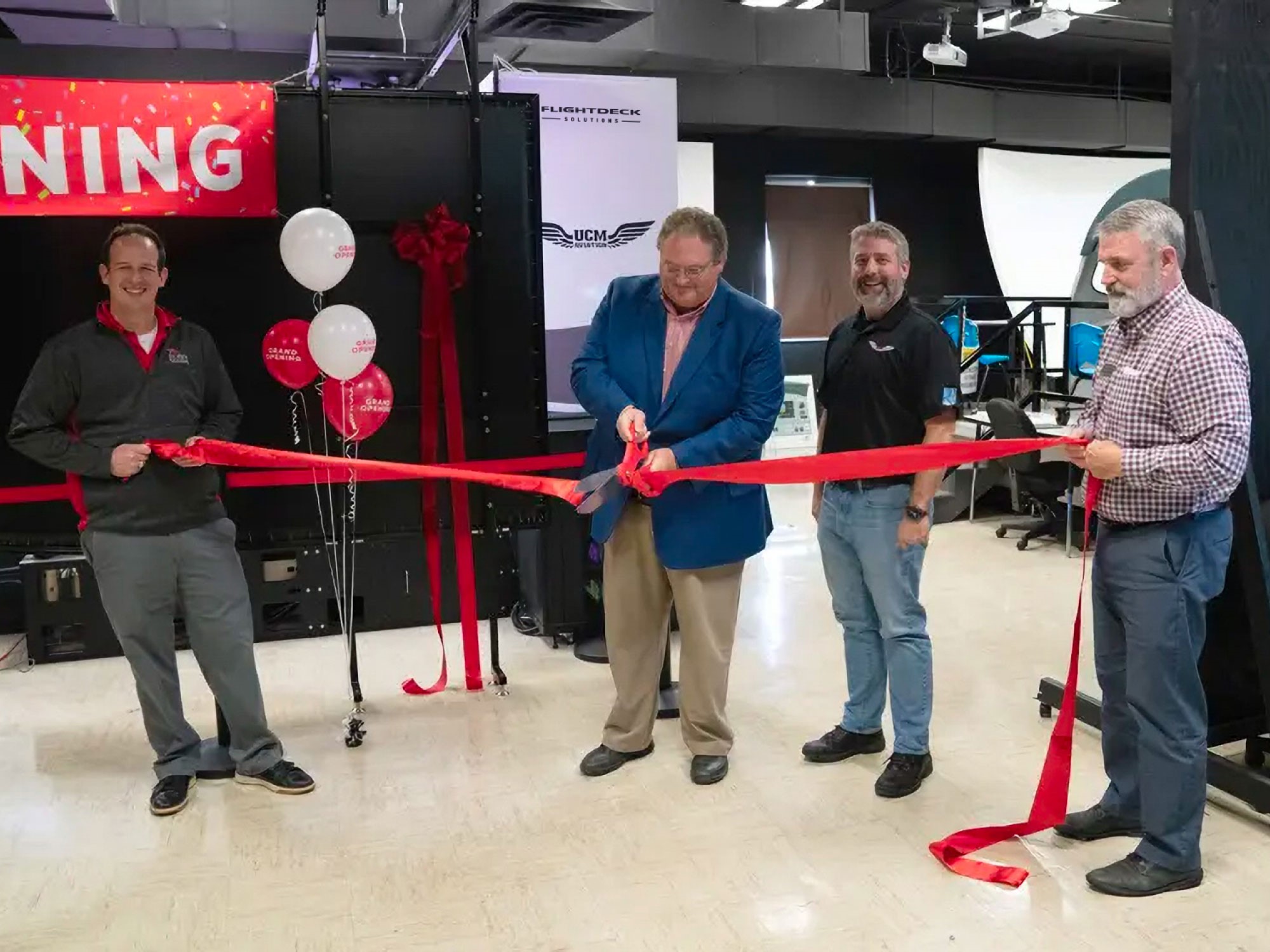 Check out the more than 4137 relevant pilot training industry updates here.
BACK
Pilot Training Industry Market Intelligence straight to your Inbox!

Pilot Training Industry Market Intelligence straight to your Inbox!
Subscribe to AFM's Newsletter and stay up to date with what is happening in the Pilot Training Industry.