---
Wright Brothers Flight Technology Launches WB737 FMS Trainer, Delivers to First Customer in Denmark for ATPL Pilot Training
Wright Brothers Flight Technology (WBFT) is excited to announce the launch of their latest flight training technology, the WB737 FMS Trainer. At Wright Brothers Flight Technology, they take pride in delivering the best-in-class training systems, and the WB737 FMS Trainer is no exception. On March 13, WBFT delivered the device to their first customer in Denmark for ATPL pilot training, and WBFT looks forward to delivering this cutting-edge technology to airlines and flight schools worldwide.
The WB737 FMS Trainer utilizes in-house simulation software, developed using data from Boeing, ensuring high fidelity logic and performance of the Boeing 737 airplane. The comprehensive integration of EFIS, MCP, throttle quadrant, DU, transponder landing gears etc., related to autopilot and FMS, provides students with a realistic training experience. This ensures that they can learn and practice all the necessary procedures required to become proficient pilots. 
Their undisclosed Danish customer has opted for the tablet version of the FMS trainer, which includes a high-end Microsoft Surface Pro tablet and a WBFT in-house developed CDU. The intuitive design of the system allows students to input flight plans and perform training procedures, providing a practical, hands-on experience and a memorable learning experience. 
The compact suitcase-size trainer is easy to transport and can be used offline, making training possible even without access to power supply. WBFT believes this innovative and comprehensive training technology will help pilots to get the training they need to soar to new heights with confidence! 
Overall, WBFT is thrilled to bring this state-of-the-art technology to the aviation industry and contribute to the development of safer flights. 
Source: WBFT Press Release
Photo Credit: WBFT (shown as meta image)
You may also check our Terms and Conditions for our Content Policy.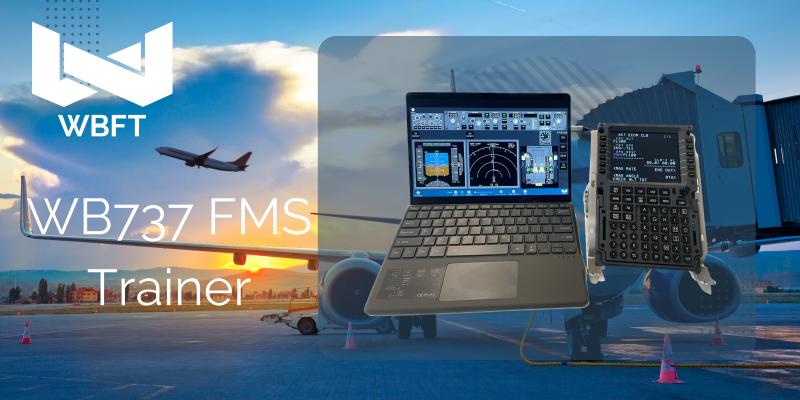 Check out the more than 4776 relevant pilot training industry updates here.
BACK
Pilot Training Industry Market Intelligence straight to your Inbox!

North America |
26th Mar 23
Pilot Training Industry Market Intelligence straight to your Inbox!
Subscribe to AFM's Newsletter and stay up to date with what is happening in the Pilot Training Industry.