---
14 Trainees Undergo Philippine based Alpha Aviation Group's Airbus A320 Type Rating Program
Eleven (11) ab-initio cadets belonging to various batches of Alpha Aviation Group's (AAG) Airline Pilot Program (APP) and three (3) CPL holders who graduated from other pilot schools were inducted to the A320 type rating program on 24 January 2023, signaling the last phase of their intensive training as future first officers.
The trainees were formally welcomed by Capt. Vicente Casibang II (AAGP Accountable Manager), Capt. Anthony Tan (AAGP Head of Training) and Capt. Dexter Comendador (AAGP Synthetic Flight Instructor) who will act as Course Director.
The trainees were assured of quality delivery of the training program designed to develop the pilot competencies following ICAO principles of Competency Based Training and Assessment (CBTA) and utilizing a pool of instructors with solid competence and experience, and the most comprehensive suite of state-of-the-art training devices and tools.
Source: Alpha Aviation Group Press Release
Photo Credit: Alpha Aviation Group
You may also check our Terms and Conditions for our Content Policy.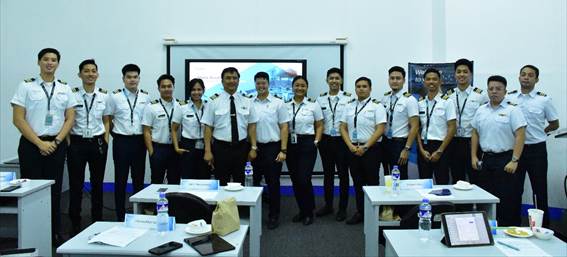 Southeast Asia |
09th Jun 23
Southeast Asia |
09th Jun 23