---
Advanced Simulation Technology Inc Announces US Reseller
Advanced Simulation Technology inc. (ASTi) is pleased to announce that it is now a U.S. reseller for Vocavio communication analysis software. Vocavio software analyzes nonverbal cues from crew dialog providing consistent, objective scores of team communication performance in aircraft simulators, synthetic training environments, and similar high-stress, mission-critical environments. Using patented methods and techniques, this voice biometrics software brings a new objective dimension to debriefing teams. The software provides training intelligence to accelerate skill acquisition, drives training-cost efficiencies, and enhances instructor-crew engagement when debriefing non-technical skills.
Vocavio will attend I/ITSEC in Orlando, FL from November 28–December 1st.
About Vocavio
Vocavio is a UK- and Ireland-based software company that extracts team communication insights from speech dialog to enhance simulation, training and operations. Its origins are the speech communication lab at Trinity College, Dublin. It now supplies this novel communication analysis software to researchers and system integrators, developing next generation simulator and synthetic training systems to support superior team performance.
About ASTi
Since 1989, ASTi has been at the vanguard of innovation for live and simulated training solutions. ASTi has fielded over 11,000 systems at more than 800 installation sites in 50 countries. ASTi's capabilities include RoIP bridging; tactical system emulation; distributed, simulated voice communications; AI and speech-enabled, virtual role-players, and simulated battlefield and cockpit sound environments.
Source: ASTi Press Release
Photo Credit: ASTi
You may also check our Terms and Conditions for our Content Policy.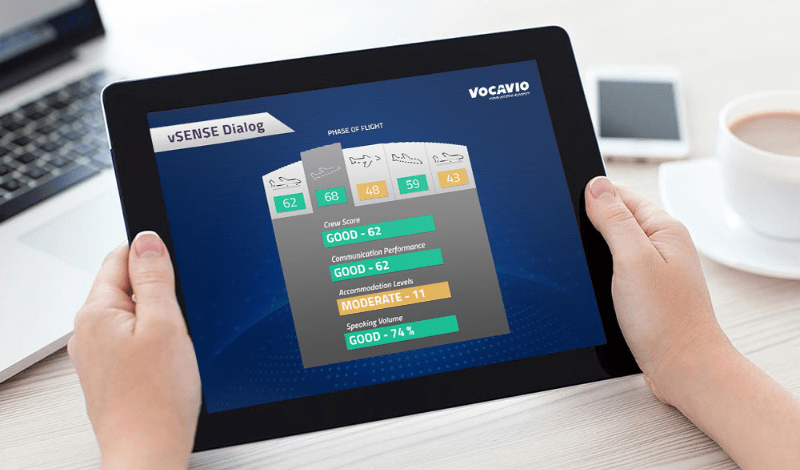 Check out the more than 4742 relevant pilot training industry updates here.
BACK
Pilot Training Industry Market Intelligence straight to your Inbox!

Southeast Asia |
22nd Mar 23
Pilot Training Industry Market Intelligence straight to your Inbox!
Subscribe to AFM's Newsletter and stay up to date with what is happening in the Pilot Training Industry.