---
Asian Pilot Training Group Showcases Maintenance Expertise, Interest to Develop Military Training Solutions and Simulator Acquisitions
Fernando Air Base, Lipa City, Philippines – Alpha Aviation Group (AAG) is one of the Diamond Sponsors of this year's Maintenance Forum held on 17 August 2022 at Bulwagang Makulot, Air Education Training and Doctrine Command (AETDC) here with AAG's Approved Maintenance Organization (AMO) Accountable Manager Capt. Napoleon Garcia and Aircraft Maintenance Manager Mr. Renz Jayson Dilag among the resource speakers, and AAG Defense Division Project Manager Col. Christian Barela PAF (Ret) as subject matter expert (SME).
The Maintenance Forum provides opportunities for the exchange of information and best practices and serves as a platform for standardization and upgrade of aircraft maintenance standards and services. In addition, the forum aims to enhance ties and collaboration among maintenance institutions in the military and civilian sectors.
Capt. Garcia shared his experiences in the field. Mr. Dilag discussed the evolution of AAG's maintenance system and initiatives to achieve operational effectiveness and efficiency, particularly through the TALON Systems composed of the Education and Training Administration (ETA) and Resource Maintenance System (RMS). AAG is the only pilot school in the country using such system.
Col. Barela conducted side meetings with the technical working groups (TWG) present. Discussions revolved around AAG's capability in developing aviation training solutions for the military, specifically on simulator acquisition through Public-Private Partnership (PPP).
The Maintenance Forum was co-sponsored by the following: INAEC Aviation Corporation, Aeromaxis, Aeromart World Wide Inc., Sapphire International Aviation Academy, Leading Edge International Aviation Academy, Airmach Aviation, Aerotech Supplies Philippines Inc.,
Miltrade Industrial Sales, and Aerofix Supplies and Services.
Source: AAG
Photo Credit: AAG
You may also check our Terms and Conditions for our Content Policy.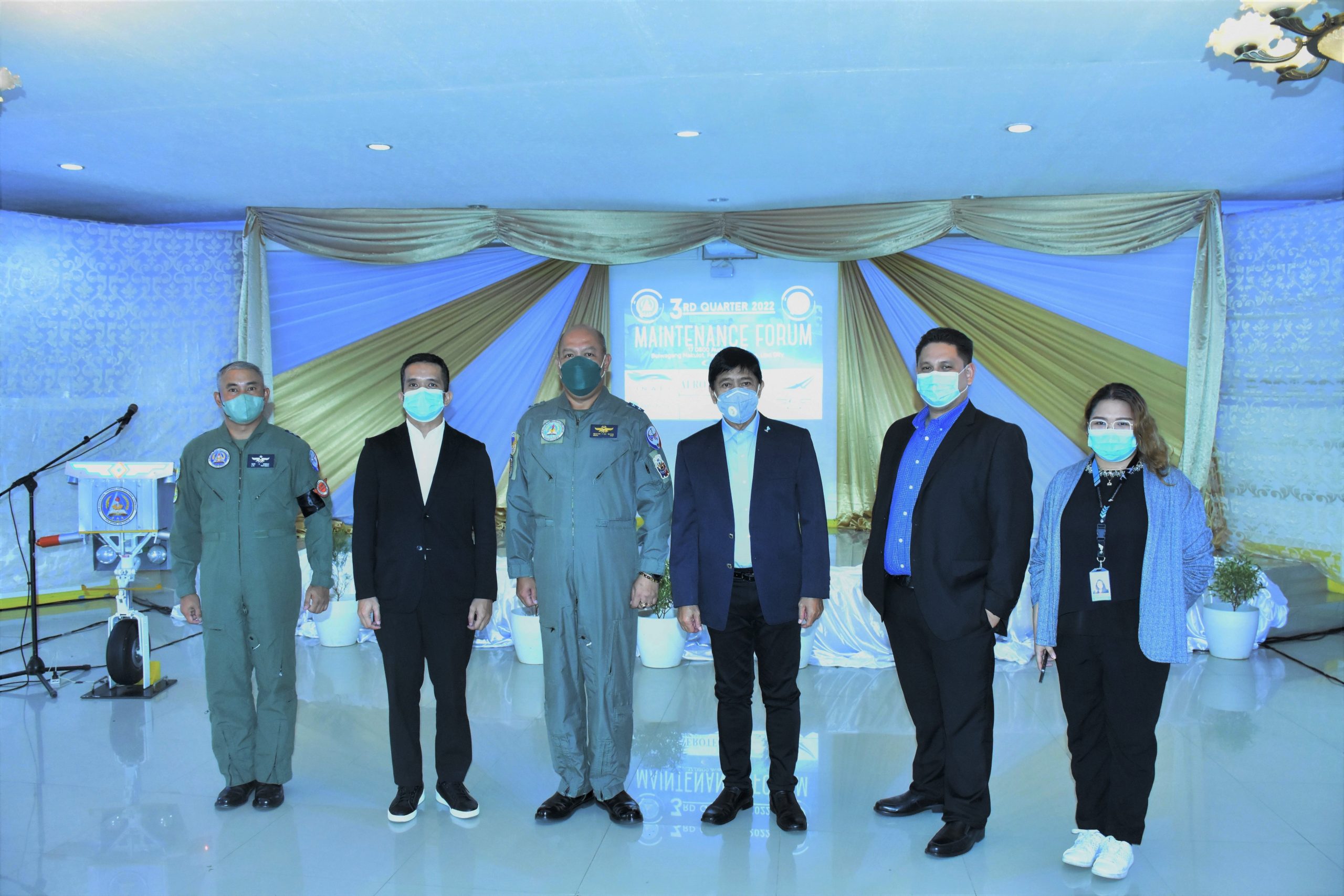 Check out the more than 4137 relevant pilot training industry updates here.
BACK
Pilot Training Industry Market Intelligence straight to your Inbox!

Pilot Training Industry Market Intelligence straight to your Inbox!
Subscribe to AFM's Newsletter and stay up to date with what is happening in the Pilot Training Industry.