---
ASTi Integrates Simulated Environment for Realistic (SERA) ATC at Lockheed Martin Innovation Demonstration Center
One of the most recent destinations for ASTi's Simulated Environment for Realistic ATC (SERA®) product is Lockheed Martin's Innovation Demonstration Center (IDC) located in Orlando, FL. The IDC showcases advanced military simulation, training and logistics capabilities and hosts over 800 technology demos annually.
SERA integrates directly with multiple networked Prepar3D® visual simulation systems, one of which simulates the control tower at Pueblo Memorial Airport in Colorado. Featuring a panoramic control tower view, this scenario demonstrates simulation capabilities for initial pilot training. SERA augments this system by creating synthetic, artificially intelligent aircraft and controllers to populate the airport's flight line, gates, taxiways, runways and tower. SERA's generated fixed- and rotary-wing entities are seen "out-the-window" from the tower and multiple other Prepar3D points of view moving and acting in concert in a distributed simulation environment.
SERA doesn't just enhance the view from the tower; spectators hear all the radio traffic among aircraft entities and ground, tower, clearance and center controllers. SERA creates the entire communications environment using standard International Civil Aviation Organization (ICAO) calls and responses for a highly realistic reproduction of a busy airport…any airport.
Prior to fielding, ASTi hosted Lockheed Martin engineers at its Herndon, VA facility for SERA training. ASTi engineers subsequently visited the IDC for on-site integration support, which they completed in just one day.
About ASTi
Since 1989, ASTi has been at the vanguard of innovation for live and simulated training solutions. ASTi has fielded over 11,000 systems at more than 1,000 installation sites in 50 countries. ASTi's capabilities include Radio-over-IP (RoIP) bridging; tactical system emulation; distributed, simulated voice communications; AI and speech-enabled, virtual role-players and simulated battlefield and cockpit sound environments.
Source: ASTi Press Release
Photo Credit: ASTi
You may also check our Terms and Conditions for our Content Policy.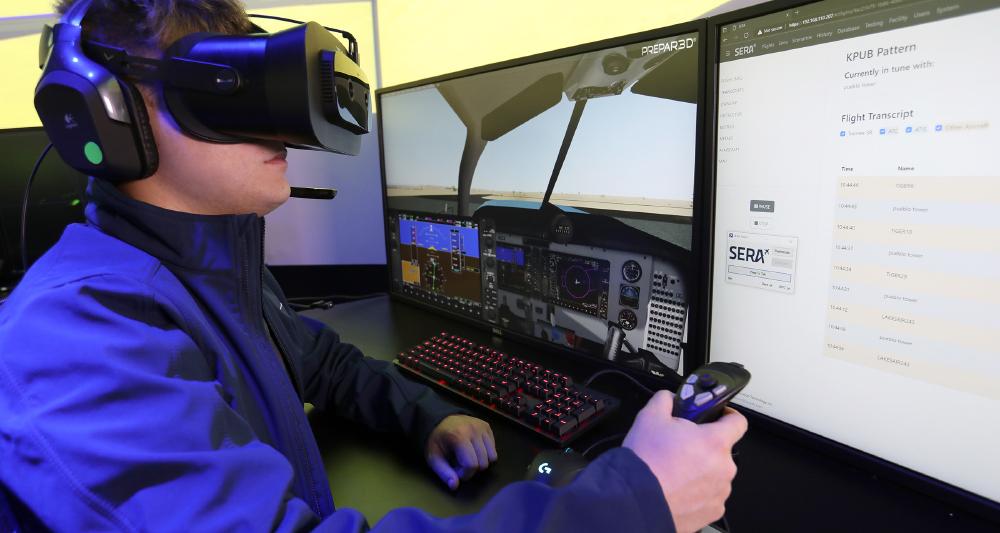 Check out the more than 4815 relevant pilot training industry updates here.
BACK
Pilot Training Industry Market Intelligence straight to your Inbox!

North America |
29th Mar 23
Pilot Training Industry Market Intelligence straight to your Inbox!
Subscribe to AFM's Newsletter and stay up to date with what is happening in the Pilot Training Industry.