---
California Aeronautical University Hosts National Intercollegiate Flying Association Competition, Earns Bid to Nationals
US based California Aeronautical University (CAU) hosted the National Intercollegiate Flying Association (NIFA) SAFECON Region II Competition last week, where approximately 100 students from six collegiate flight teams put their knowledge and skills to the test.
Participating aviators competed in action-packed events over four days to test the pilot's ability and competency to maneuver and manipulate the aircraft, fly under instrument flight rules (IFR), assess flight computer accuracy, and a variety of other events.
As a first-time host, CAU's Flight Team proudly earned second place overall and won the coveted Red Baron Team Sportsmanship Award, an award voted on by the other teams and judges. CAU also brought home victory as the runner-up in the Flight Events Championship.
Bachelor of Science in Aeronautics students Camille and Nathan earned first place in the Instrument Simulated Flight and Short Field Landing events, respectively.
All victors were presented their awards during an awards banquet on the last day of the competition. Because of their top scores, CAU's Flight Team earned a bid to the national competition held in Columbus, Ohio in May 2022.
"We're excited to have hosted this year's SAFECON Region II competition," says CAU President Matthew Johnston. "Our flight team has a lot of fun preparing for these competitions with other students who share their passion for aviation. We're proud of their hard work as they applied what they've learned in class to real-world scenarios in this competition, and we're looking forward to the national competition!"
SAFECON, Safety and Flight Evaluation Conference, is an annual competition consisting of flight and ground challenges designed to promote safety and professionalism among collegiate aviators. Region II encompasses flight teams from California, Nevada, Arizona, Oregon, Washington, Alaska, and Hawaii.
Event judges participated from the local area, including airline pilots, local pilots, and members of the Bakersfield 99s.
Since the event had been cancelled due to COVID concerns, this year's competition was much anticipated for all those involved.
Source: California Aeronautical University Press Release
For more information, kindly contact CAU.
You may also check our Terms and Conditions for our Content Policy.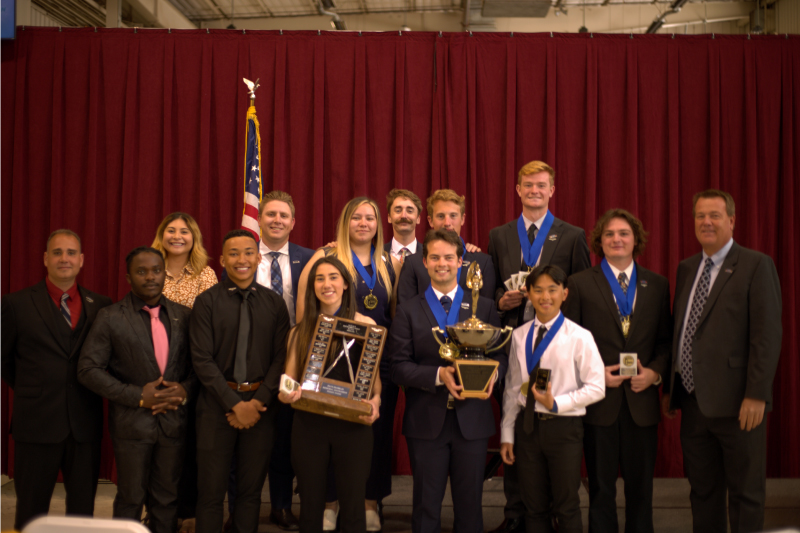 Check out the more than 4742 relevant pilot training industry updates here.
BACK
Pilot Training Industry Market Intelligence straight to your Inbox!

Southeast Asia |
22nd Mar 23
Pilot Training Industry Market Intelligence straight to your Inbox!
Subscribe to AFM's Newsletter and stay up to date with what is happening in the Pilot Training Industry.