---
Canadian Simulator Manufacturer Launches Two Turboprop Simulators
Canadian flight simulation hardware manufacturer Flightdeck Solutions (FDS) just launched two turboprop devices in an effort to expand beyond its chiefly jet airliner-based trainer portfolio. Having introduced a new Cessna Grand Caravan C208 device in June 2022 the company took to its social media channels again early July to announce its Dash 8 Q400 cockpit.
"From regional airlines to tourism providers and courier services, our C208 and Q400 devices offer operators accessible training solutions" said Peter Cos, President of Flightdeck Solutions. "With our spatially-correct, fully-tactile flight decks, operators can increase training opportunities for their pilots while dramatically reducing the need for outsourcing or using actual aircraft, not to mention reducing fuel costs and maintenance requirements".
About Flightdeck Solutions
Flightdeck Solutions (FDS) is a global provider to the aerospace and aviation industry for a wide range of flight simulation products and services.  Over its 22-year history FDS has gained worldwide trust for producing high quality, immersive and fully tactile FTD trainers, becoming the solution of choice for companies and educational institutions around the world.  With devices such as the B737MAX, B737NG, A320, B787, B777, and B747, and trusted by companies like Boeing, Honeywell, and CAE, FDS has built a reputation for providing both custom hardware solutions and turnkey offerings, delivering excellence in quality while maintaining financial responsibility.
Source: Flightdeck Solutions Press Release
You may also check our Terms and Conditions for our Content Policy.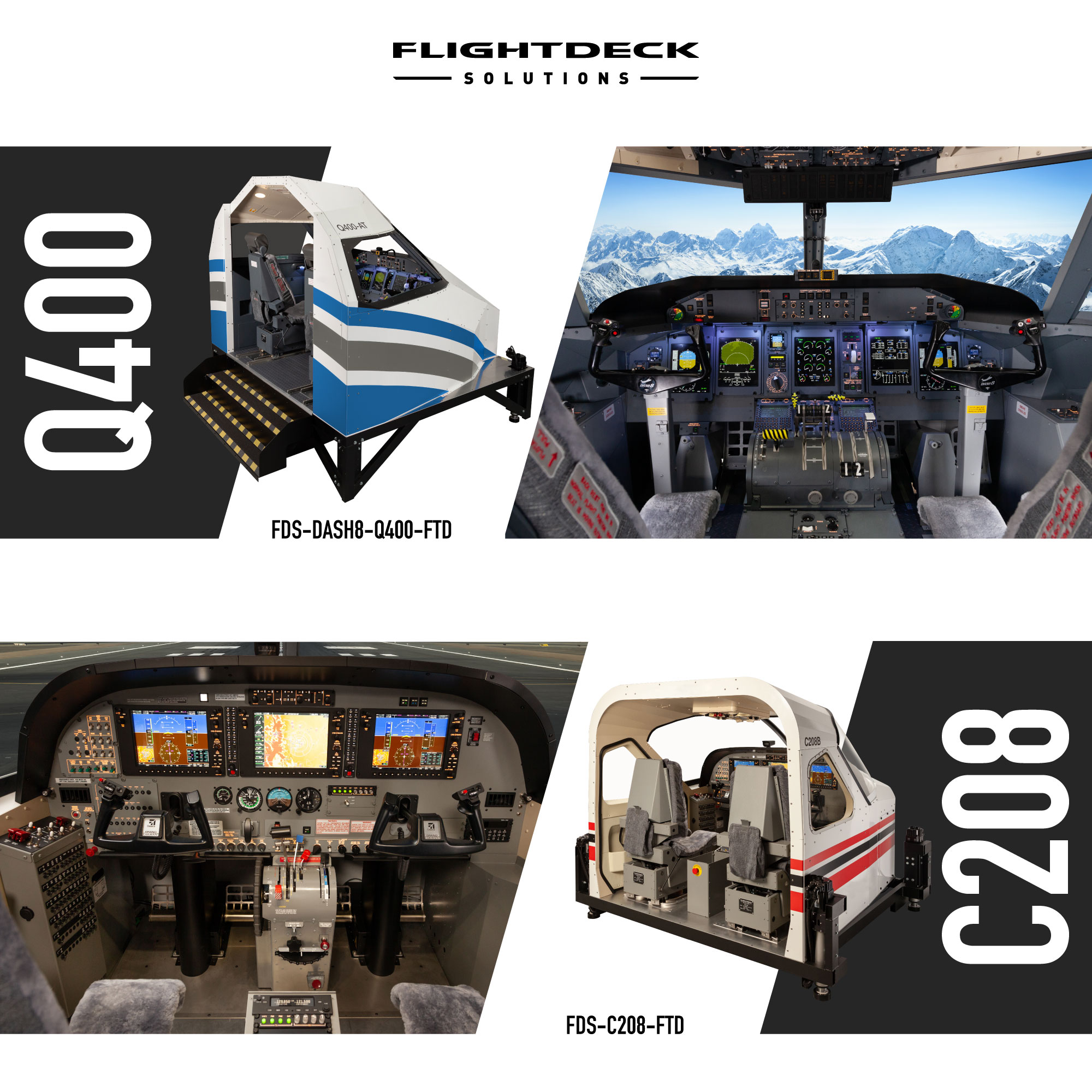 Check out the more than 4132 relevant pilot training industry updates here.
BACK
Pilot Training Industry Market Intelligence straight to your Inbox!

Asia Pacific |
26th Jan 23
Pilot Training Industry Market Intelligence straight to your Inbox!
Subscribe to AFM's Newsletter and stay up to date with what is happening in the Pilot Training Industry.