---
CAU Flight Team Places 2nd at Regionals, Qualifies for National Flight Competition
California Aeronautical University's Flight Team placed second overall in the National Intercollegiate Flying Association (NIFA) SAFECON Region II Competition, held at California Aeronautical University (CAU) on October 25-29, 2022.
The Flight Team also won the Red Baron Team Sportsmanship Award for the second consecutive year, and took first and second place in the message drop flight event. The Team also earned first place in the traditional navigation event.
"I'm very proud of the Flight Team's performance and excited to see that their hard work and dedication paid off as they bring home the second place title for the second year in a row," said CAU Flight Team Coach RJ Rudzitis.
"Coach Rudzitis has done an incredible job of not only building this team from day one, but also guiding them to successfully place at top levels of the regional competition," said Matthew Johnston, President of California Aeronautical University. "We couldn't be more appreciative of the support that Coach Rudzitis' has provided."
SAFECON, Safety and Flight Evaluation Conference, is an annual competition consisting of flight and ground challenges designed to promote safety and professionalism among collegiate aviators.
"This was a great week of comradery and we're so thankful for all of the friendships we've developed at all levels of the competition," said Matthew Johnston. "It's great to see such a collegiate coming- together that not only focuses on safe principles and training individuals for the future, but also showcases our future aviators who are taking that extra effort above and beyond their school curriculum to hone their skills so that they can be the best out there."
As a second-time host, the CAU Flight Team included 19 students from CAU's flight training degree programs. Approximately 70 students from four collegiate flight teams participated in the competition, including California Aeronautical University, Embry Riddle Aeronautical University, California Baptist University, and San Jose State University.
For their top marks at regionals, the CAU Flight Team will compete at the NIFA National SAFECON Competition in Oshkosh, Wisconsin, scheduled for May 8-13, 2023.
About California Aeronautical University
California Aeronautical University (CAU) is preparing the next generation of aviation professionals. Serving students from all over the country, the University offers career-focused programs in aviation, aviation business, and aircraft maintenance. With on-airport locations throughout California and in Arizona that provide an ideal learning environment, CAU courses are delivered in a year-round, fast-paced schedule that enables students to enter the pipeline for aviation careers in the shortest amount of time. Through the University's strong partnerships with airlines, influential aviation organizations, and leaders in the aviation community, CAU graduates become a part of a larger aviation network and reap the benefits of these relationships, including direct access to several airline cadet programs. The University offers access to federal student financial aid, scholarships, and veteran benefits to those who qualify.
Source: California Aeronautical University Press Release
Photo Credit: California Aeronautical University
You may also check our Terms and Conditions for our Content Policy.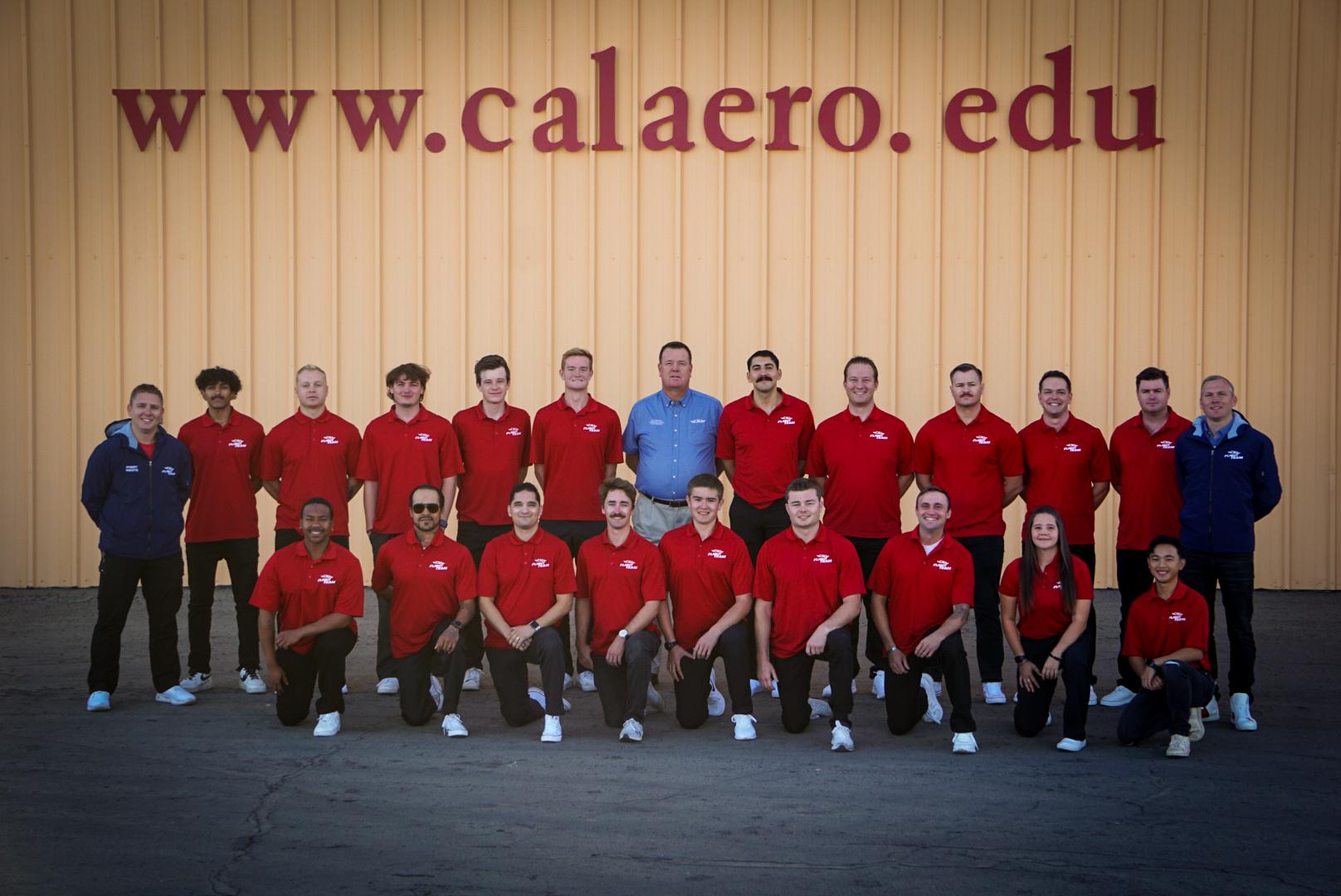 Check out the more than 4815 relevant pilot training industry updates here.
BACK
Pilot Training Industry Market Intelligence straight to your Inbox!

North America |
29th Mar 23
Pilot Training Industry Market Intelligence straight to your Inbox!
Subscribe to AFM's Newsletter and stay up to date with what is happening in the Pilot Training Industry.