---
'Emirates Flight Training Academy Rides High as the Training Provider of the Year' – Emirates
On a glittering night studded with industry stars, Emirates Flight Training Academy (EFTA) won the much-coveted Aviation Training Provider of the Year Award at the Aviation Business Middle East Awards 2022.
The award recognises the achievements of a leading training provider or an aviation training academy offering flagship courses to develop the industry. EFTA won on the basis of its course structure, subject range, training facility, and market feedback.
On its website, Aviation Business ME said: "Emirates Flight Training Academy trains the pilots of tomorrow to meet the unique post-pandemic market requirements and be on par with the highest global pilot training standards, through highly interactive theoretical learning tools, advanced digital content and immersive VR technology, hands-on instruction of modern training aircraft, advanced flight simulators, and airline-focused line-oriented flight training."
Capt Abdulla Al Hammadi, Vice President Emirates Flight Training Academy said: "This award comes on the heels of our third graduation ceremony, and we couldn't be prouder of what we have achieved. This award is a great milestone in EFTA's fascinating and fulfilling journey. It's an affirming moment for our 100 plus graduates who are now part of the aviation industry, our current cohort of 250 students, our instructors and every single person on our team."
About Emirates Flight Training Academy
Located in Dubai South, the Emirates Flight Training Academy was launched by Emirates in 2017 to train UAE nationals and international students to become pilots. The Academy combines cutting-edge learning technologies and a modern fleet of 27 training aircraft to train cadets with no previous knowledge of flying. EFTA's fleet has 22 x Cirrus SR22 G6 single-engine piston and 5 x Embraer Phenom 100EV very light jet aircraft. EFTA's state-of-the-art facility, which is equal to 200 football fields, has 36 modern ground classrooms, 6 full motion flight simulators, an independent Air Traffic Control Tower, and a dedicated 1,800 m long runway.
Source: EFTA Press Release
Photo Credit: EFTA
You may also check our Terms and Conditions for our Content Policy.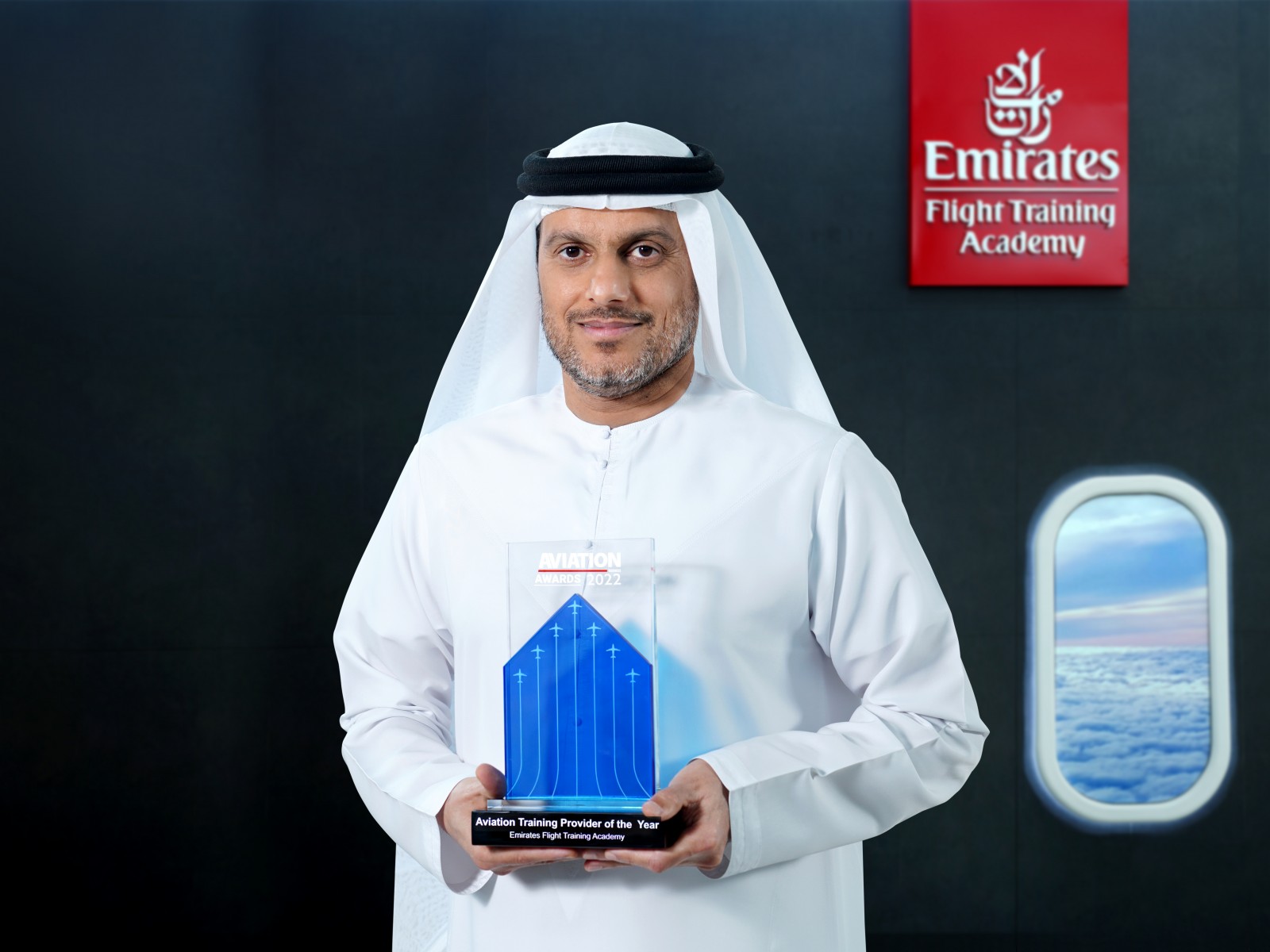 Check out the more than 4142 relevant pilot training industry updates here.
BACK
Pilot Training Industry Market Intelligence straight to your Inbox!

Pilot Training Industry Market Intelligence straight to your Inbox!
Subscribe to AFM's Newsletter and stay up to date with what is happening in the Pilot Training Industry.