---
European Flight School, Aviomar Flight Academy, Expands Fleet with Additional Diamond DA42 Aircraft
In alignment with their goals to provide an innovative and best standard of training for future pilots, Italian Flight School Aviomar Flight Academy expanded their fleet by purchasing an additional Diamond DA42 aircraft. This new investment responds to the growing demand for flight training and will equip the flight school in meeting the growing number of pilots training in preparation to join Europe's no. 1 airline.
Aviomar's new Diamond DA42 is a four-seat aircraft manufactured by Diamond Aircraft Industries. With twin-engines, state-of-the-art Garmin 1000 glass cockpit, top-notch avionics including WAAS GPS, and very efficient jet fuel power, this aircraft is highly recommended for professional pilot training. The delivery is expected to take place at Diamond Industries Canada in early March 2023. This new aircraft will join the flight school's growing fleet, making it a total of 23 aircraft based in Rome Urbe Airport (LIRU).
"There is no doubt that with its advanced technology and enhanced safety standards, the DA42 is an excellent training aircraft for our IR, MEP Class Rating, and Integrated courses," said Gaetano Lupaldi, Aviomar's Deputy Chief Flight Instructor.
Source: Aviomar Flight Academy Press Release
Photo Credit: Aviomar Flight Academy
You may also check our Terms and Conditions for our Content Policy.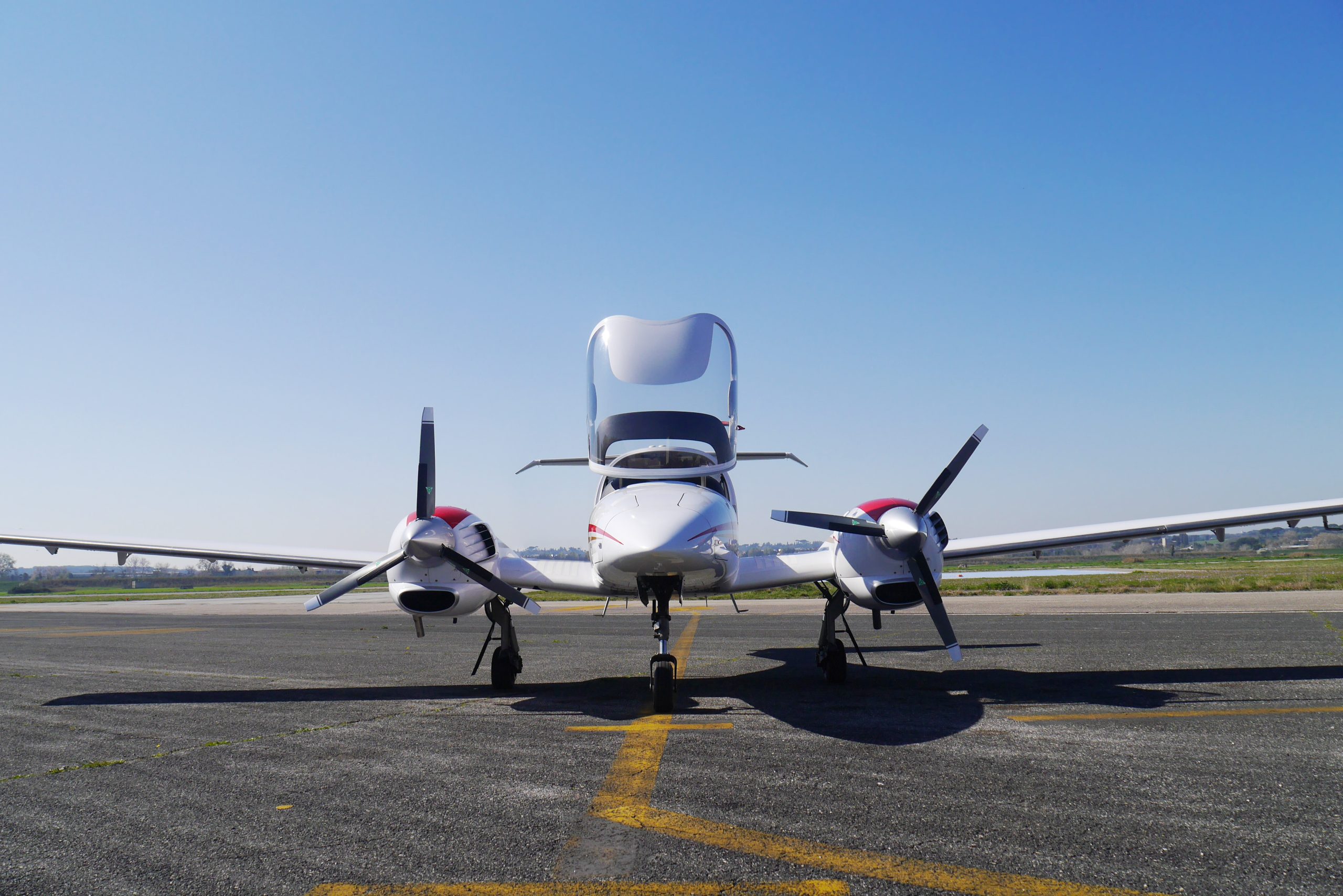 Check out the more than 4137 relevant pilot training industry updates here.
BACK
Pilot Training Industry Market Intelligence straight to your Inbox!

Pilot Training Industry Market Intelligence straight to your Inbox!
Subscribe to AFM's Newsletter and stay up to date with what is happening in the Pilot Training Industry.