---
Flight Simulator Broker Lists FNPTII MCC Simulator
Germany headquartered Flight Simulator Trader (FST), an well known simulator training center broker, has listed a Mechtronix Ascent FNPTII MCC SEP-MEP-MET Simulator for sale. The device is a 3 in 1 FNPTII MCC with SEP, MEP (on Piper) and MCC on Beech KingAir.
Description:
Type: SEP (Piper), MEP (Piper), MCC (KA200)
Manufacturing Year: 2011
Manufacturer: Mechtronix Systems/ TRU(now CAE)
Qualification: FNPTII (SEP/MEP) and FNPTII MCC (MET)
Avionics: Garmin GTN 650
Motion System: none
Visual System: Raster XT 3-Channel Visual System 180 x 35
Maintenance Agreement on request
Installation and Qualification on request
The device is currently set up and ready for inspection. Further details are provided on request and on signed NDA with FST. Flight Simulator Trader will offer several services for this device, on request.
To learn more about the product, check out FST's website here.
Photo Credit: Flight Simulator Trader
You may also check our Terms and Conditions for our Content Policy.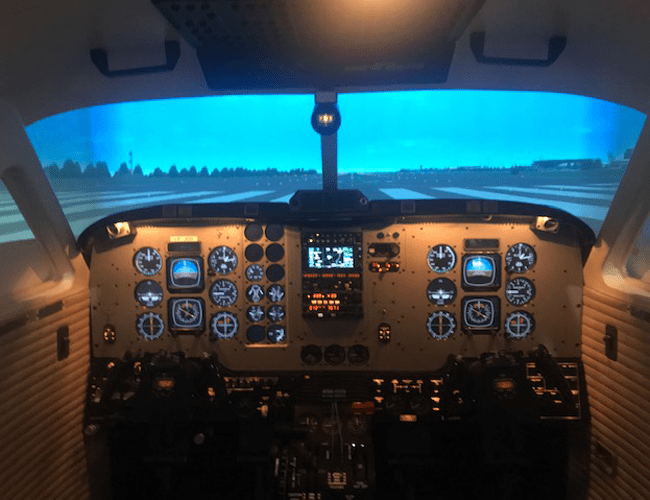 Check out the more than 3579 relevant pilot training industry updates here.
BACK

North America |
01st Dec 22
Pilot Training Industry Market Intelligence straight to your Inbox!
Subscribe to AFM's Newsletter and stay up to date with what is happening in the Pilot Training Industry.