---
French Flight School Places Order for its First ELITE Flight Simulator Device
Hub' Air Aviation Academy, renowned for its outstanding flight Students program has placed an order for its first ELITE flight simulator device to be delivered and installed at the base in Avignon, in the South of France. The ELITE evolution S311 FNPT II Eco-Flyer not only saves the Flight Training Organization (FTO) a lot of money, but also a lot of precious space, since its dimensions only measure 3.5 x 3 x 2.5 meters. Needless to say, its "ecological footprint" is far smaller.
Francois Brocart, accountable manager at Hub' Air, is looking forward to operating the new S311 FNPT II ELITE Eco-Flyer and says: "We have searched a long time for a reliable, strong, robust and yet small and very affordable FNPT II to use for our IR training. ELITE has provided us with the necessary package that allows us in turn, to provide high quality training in a very user-friendly way and at reduced costs for our students."
René Huddlestone, Director of Sales & Marketing at ELITE, makes it clear, that the features of the S311 FNPT II Eco-Flyer are ideal for IFR and VFR training (additionally enhanced by adding of optionally available scenery packages). "It became immediately clear, that the S311 FNPT II Eco-Flyer would be the perfect device for Hub' Air Aviation Academy, capable of representing all aspects of the operational envelope at a very affordable price," Mr. Huddlestone explains.
Future students at Hub' Air Aviation Academy can now be trained in all phases of ground and flight operations, including normal, abnormal, and emergency scenarios. The provided Instructor Operator Station (IOS) is also very much appreciated by instructors, as it allows full observation of the flight deck activity.
In addition to its fleet of aircraft, this purchase is another example of how well ELITE is situated within the flight simulator industry, providing high-quality devices at an unmatched and unrivalled price. ELITE Flight Simulation Solutions in Switzerland has committed itself towards many more interesting projects in the future.
About ELITE
ELITE Simulation Solutions AG is a global provider of IFR training software, flight controls and flight training devices, with over 450 certified simulators sold worldwide since 1987. ELITE builds and supports EASA, FAA, CASA, ANAC and DGCA (among others) certified flight training devices and offers customer-specific developments to both private and government entities. Our hallmark is quality and our creed is excellent customer service. ELITE offices are located in Zürich, Switzerland and Orlando, Florida USA.
Source: ELITE Press Release
Photo Credit: ELITE
You may also check our Terms and Conditions for our Content Policy.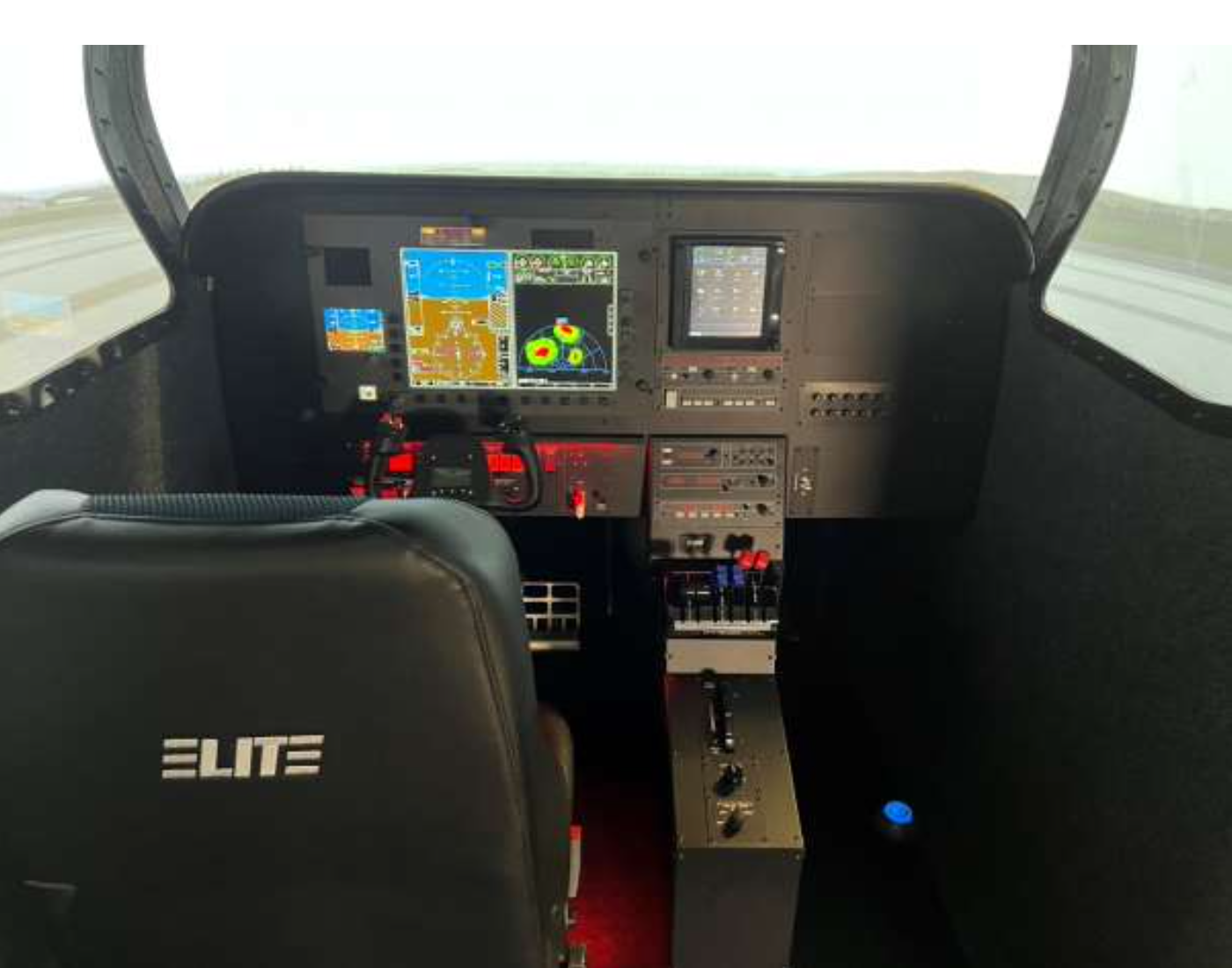 Check out the more than 4843 relevant pilot training industry updates here.
BACK
Pilot Training Industry Market Intelligence straight to your Inbox!

Pilot Training Industry Market Intelligence straight to your Inbox!
Subscribe to AFM's Newsletter and stay up to date with what is happening in the Pilot Training Industry.