---
Full Flight Simulator Manufacturer Opens Third Location
AXIS Flight Training Systems, an innovation leader in flight simulators, has opened an office in the city of Pécs, Hungary. The location will function as an engineering and research office supporting current and future AXIS projects together with Headquarters in Lebring, Austria.
The office is up and running, with a current headcount of five and two more slated to onboard soon. All are aviation, software or hardware engineers. Ultimately the goal is to have 15 staff. The office is under the management of Soma Varga, himself an aviation engineer.
AXIS COO/CFO Christian Theuermann notes, "I'm happy to say that our Hungarian site – AXIS Flight Training Systems GmbH Hungary – is fully established and in operation, and the team is continuously growing. As Director, Soma Varga manages the administrative and organizational tasks, future development and strategic activities.
Soma Varga describes the new location: "The office is in a growing engineering and IT hub in the city centre, and the neighbouring companies work in engineering and IT just like we do. Our goal is to efficiently support the work of all our colleagues as we grow, and collaborate on AXIS simulator projects to help our customers operate new FTDs."
Source: AXIS Simulation
Photo Credit: AXIS Simulation
You may also check our Terms and Conditions for our Content Policy.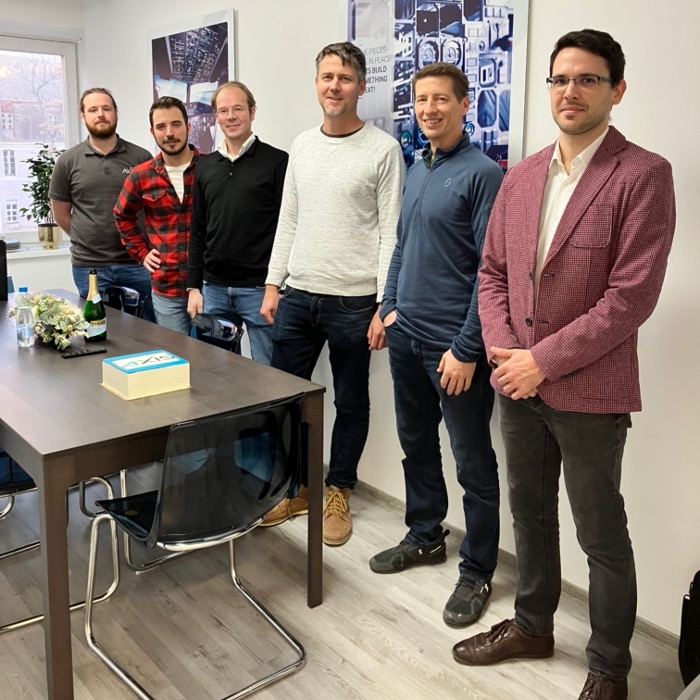 Check out the more than 4815 relevant pilot training industry updates here.
BACK
Pilot Training Industry Market Intelligence straight to your Inbox!

North America |
29th Mar 23
Pilot Training Industry Market Intelligence straight to your Inbox!
Subscribe to AFM's Newsletter and stay up to date with what is happening in the Pilot Training Industry.