---
IATA – Demand Increasing Quicker Than Capacity – Good for Airlines
The International Air Transport Association (IATA) releases the 'Passenger Load Factors on a Fast Track toward Recovery' in its Weekly Chart. The following have been noted:
Passenger load factors, at nearly 94% of the pre-pandemic levels in April 2022, have recuperated faster than the offered capacity. This is good news for the industry as a rising load factor points to higher revenues and potentially improved profitability.
Domestic load factors have exceeded the international load factors during the pandemic, though the gap has narrowed recently. Both have been driven mainly by ongoing travel and operational restrictions. Renewed lockdowns in China weigh on domestic traffic growth while international travel demand has accelerated as travel restrictions have been lifted elsewhere.
Capacity is still below pre-pandemic levels, The relative evolution of domestic versus international capacity follows the trends in demand for travel. Hence, the gap between the two is closing also on the capacity side.
Over the first months of 2022, the global domestic capacity index decreased, pushing the corresponding load factor index upwards. On the other hand, international load factor and capacity indexes have increased simultaneously, confirming that demand for international air travel is taking off.
At the current junction, there is still some slack in terms of airlines bringing back aircraft that were in storage during the pandemic and accepting postponed deliveries. The time at which adding new capacity will come at a higher price is nevertheless likely fast approaching.
Check out the full report here.
Source: IATA
Check our Terms and Conditions for our Content Policy.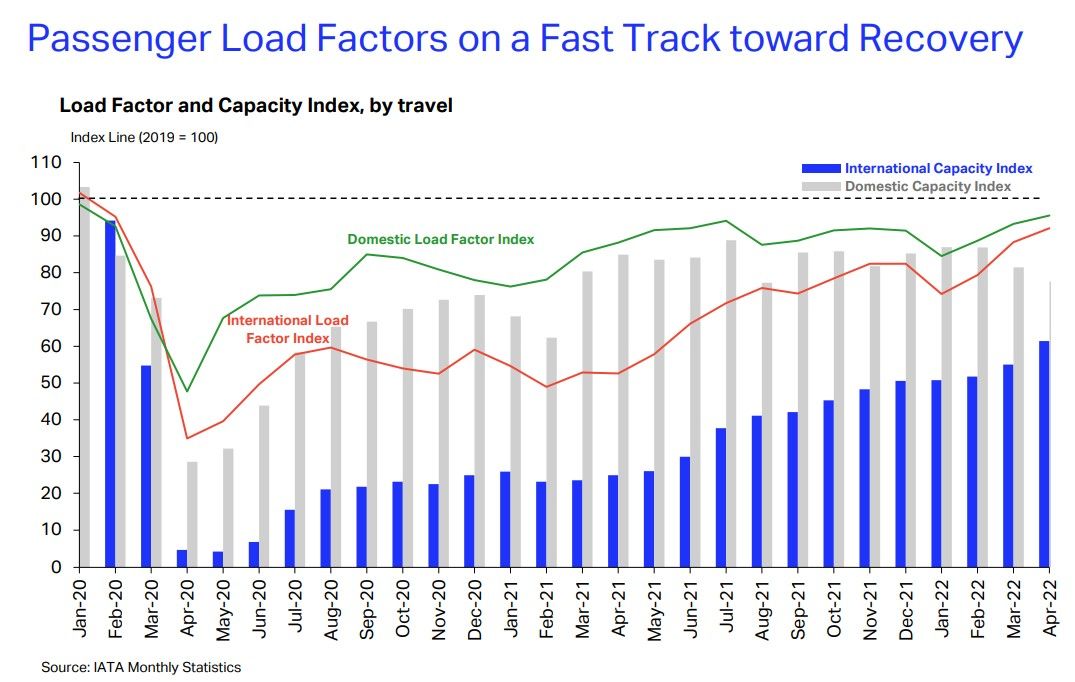 Check out the more than 4821 relevant pilot training industry updates here.
BACK
Pilot Training Industry Market Intelligence straight to your Inbox!

North America |
30th Mar 23
Pilot Training Industry Market Intelligence straight to your Inbox!
Subscribe to AFM's Newsletter and stay up to date with what is happening in the Pilot Training Industry.