---
Irish Flight School, National Flight Centre, Upgrades Training Aircraft Fleet, Acquires New Tecnam Aircraft
Ireland based flight school National Flight Centre (NFC) has upgraded its pilot training capacity significantly at the beginning of this year with the acquisition of the first of a series of state-of-the art new aircraft. The Tecnam P2006T is regarded worldwide as one of the most flexible and capable training platforms, exposing flight students to multi-engine handling skills alongside full "glass cockpit" control and navigation systems. These will provide advanced students with a highly effective transition from basic flying skills up to the systems-management approach required in the modern large-aircraft cockpit.
NFC pilots Darragh Owens (Head of Training) and Mark O'Neill(Chief Flight Instructor), travelled to the Tecnam factory in Capua, Italy to collect the P2006T. Acceptance tests and necessary paperwork completed, they made productive use of the 1100 – mile delivery flight. Their route through Italian, French, UK and eventually Irish airspace providing an ideal opportunity to familiarise themselves thoroughly with its performance and navigation capabilities.
This outstanding aircraft will shortly be introduced as the advanced trainer for NFC students, during the multi-engine and instrument rating phase of their flight training courses.
Source: National Flight Centre Announcement
Photo Credit: National Flight Centre (shown as meta image)
You may also check our Terms and Conditions for our Content Policy.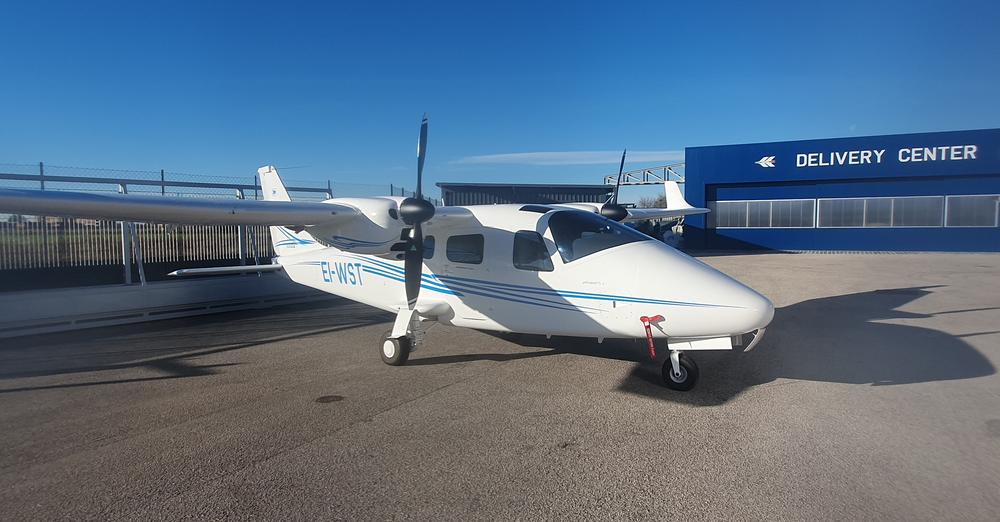 Check out the more than 4821 relevant pilot training industry updates here.
BACK
Pilot Training Industry Market Intelligence straight to your Inbox!

North America |
30th Mar 23
Pilot Training Industry Market Intelligence straight to your Inbox!
Subscribe to AFM's Newsletter and stay up to date with what is happening in the Pilot Training Industry.