---
Italian Flight School, Professional Aviation, Signs Purchase Agreement for 9 Additional Aircraft
Tecnam and Professional Aviation announced, during Pilot Expo Berlin, the purchase agreement for 9 additional Tecnam's, 6 P-2008JC and 3 P2006T twin engine for its fleet expansion program. The aircraft will be used for both PPL – Private Pilot License – up to the MCC/JOC – Multi Crew Cooperation Course/Jet Orientation Course, modules for ATPL courses. Today Professional Aviation operates 14 Tecnam aircraft.
Professional Aviation sees a steady growth since 2017. To meet the continuous increasing demand of pilots from major airlines, the academy is increasing the yearly student capacity by 50% by 2025. A main pillar of this expansion is the aircraft fleet.
Professional Aviation chose Tecnam as main aircraft provider and partner, as Tecnam offers today the most modern and efficient fleet solution, from single engine two-seater for ab-initio to twin engine aircraft for Multi Engine Piston and complex ratings, covering all needs of a modern flying school. Professional Aviation is also a Tecnam authorized service center to minimize downtime and guarantee maximum safety.
The single-engine Tecnam P2008's versatility and ease of use has firmly established it as the aircraft of choice for Flight Training Organisations worldwide. With its carbon-fibre fuselage, metal wings and stabilator, the Tecnam P2008JC has a vast number of advantages over traditional aircraft. This combination of both composite material and metal has resulted in a more fuel-efficient and much quieter aircraft. The Tecnam P2008JC MkII version features an state-of the-art avionics with the Garmin's G3X Touch display with a MD302 attitude instrument. A real cost-effective solution for night VFR in CS-VLA.
The P2006T is one of the smartest twin engine aircraft on the market today, offering unbeatable value and innovative design with a modern Garmin avionics suite, integrating all primary flight, navigation, communication and terrain data on two high-definition LCDs. The aircraft is also equipped with two-axis autopilot, for the most efficient MEP complex training.
Fitted with two Rotax 912S3 engines, the Tecnam P2006T exhibits remarkable fuel savings and can be operated on AVGAS and MOGAS 95 octane fuel, leading to huge cost savings, offering the best training for Multi Engine, Variable Pitch and Retractable Landing Gear ratings. The advanced avionic system offers VFR/ VFR Night, MEP, IR, PBN (LNAV, VNAV, LPV).
Based on recent data and industry benchmarks, flight training schools operating Tecnam's single and twin-engine fleets can save as much as 10 tons of CO2 emissions for every single student graduating with a Commercial Pilot License – a 60% reduction compared to legacy fleets using Avgas 100LL fuel. (Based on 155 flight training hours, including 30 hours on the twin.)
"Continuing to grow up our international cadet program we count on Tecnam aircraft fleet solutions, as one of the main partner in our strategy. In addition, we are asking also TECNAM to option more aircraft in the same period to cover the extra needs we may have. We are now ready to support the many end-to-end cadet programs the airlines are demanding to the training industry," says Vito Preti, Professional Aviation's CEO & Accountable Manager.
Giovanni Pascale, Tecnam's Managing Director said "Tecnam is committed to supporting and increasing the growth of modern flight schools such as Professional Aviation. Airlines urgently need pilots trained on modern aircraft with glass screen cockpit, and latest instrumental procedures."
About Professional Aviation
Professional Aviation is an EASA approved international flight training organization, based in Bologna, Ozzano dell'Emilia. Professional Aviation, the leading flying academy in Italy, holds the largest and most modern glass cockpit aircraft fleet with more than 15.000 flying hours per year, training over 230 enrolled international students. Flight training offered includes the ATPL from 0 up to MCC/JOC.
About TECNAM "Quality Aircraft since 1948"®
TECNAM's roots go all the way back to the Italian brothers Luigi and Giovanni Pascale who began to develop and produce innovative aircraft soon after the end of WWII. Since those early beginnings, the family has continued to create original models, first gaining worldwide recognition under the name Partenavia, which translates as " Naples Aviation". Costruzioni Aeronautiche TECNAM was established in March 1986 and now operates in two production facilities. The Casoria facility is located adjacent to Naples' Capodichino International Airport while the main factory is next to the "Oreste Salomone" Airport in Capua. New facilities were established in Sebring, Florida, USA and in Australia to serve and support the needs of Tecnam's local owners and operators.
Source: Tecnam Aircraft
Photo Credit: Tecnam Aircraft (shown as meta image)
You may also check our Terms and Conditions for our Content Policy.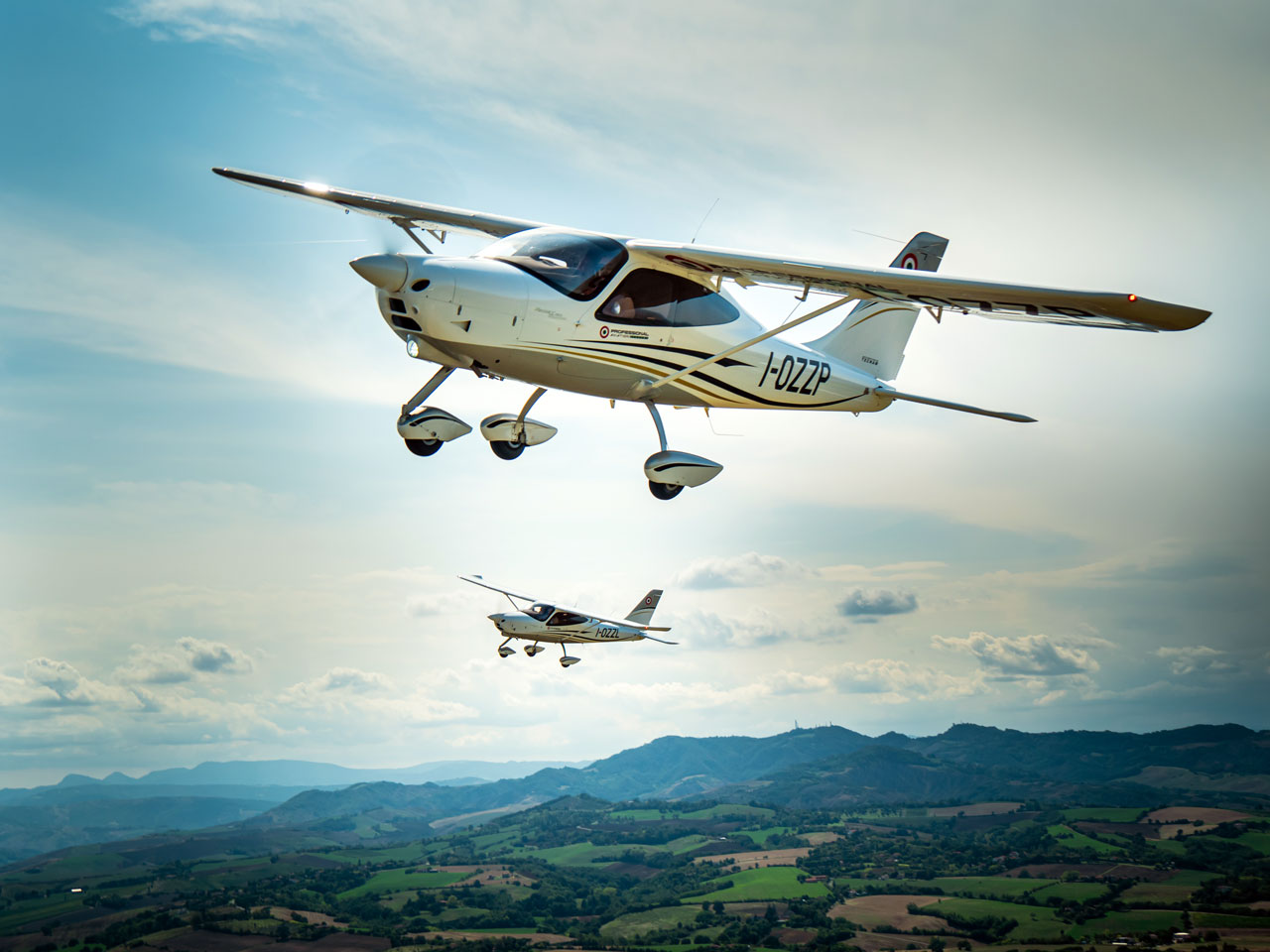 Check out the more than 4776 relevant pilot training industry updates here.
BACK
Pilot Training Industry Market Intelligence straight to your Inbox!

North America |
26th Mar 23
Pilot Training Industry Market Intelligence straight to your Inbox!
Subscribe to AFM's Newsletter and stay up to date with what is happening in the Pilot Training Industry.