---
L3Harris Announces New Full Flight Simulator Award
L3Harris Technologies has been selected by Airbus to supply an A320-family full flight simulator for its Toulouse Training Center.
"L3Harris' collaboration with Airbus serves as a milestone in our pilot training commitment to customers," said Alan Crawford, President, L3Harris Commercial Aviation. "The Reality7e simulator will be the most sophisticated high-fidelity L3Harris training device for Airbus platforms, providing airlines ease and flexibility to train their pilots."
The Reality7e FFS provides a suite of maintenance and support utilities, including a secure customer portal that details software versions for future upgrades and enhancements, reducing the airline's lifetime ownership costs.
The personnel in the image below are (from left to right):
Robin Glover-Faure, VP Sales & Marketing, L3Harris Commercial Aviation
Steve Thomas, VP, Head of Procurement Customer Services and Training Devices, Airbus
Alan Crawford, President, L3Harris Commercial Aviation
Jean-Michel Clairis-Gauthier, VP OEM & Aftermarket Sales, L3Harris Commercial Aviation
Source: L3Harris Press Release
You may also check our Terms and Conditions for our Content Policy.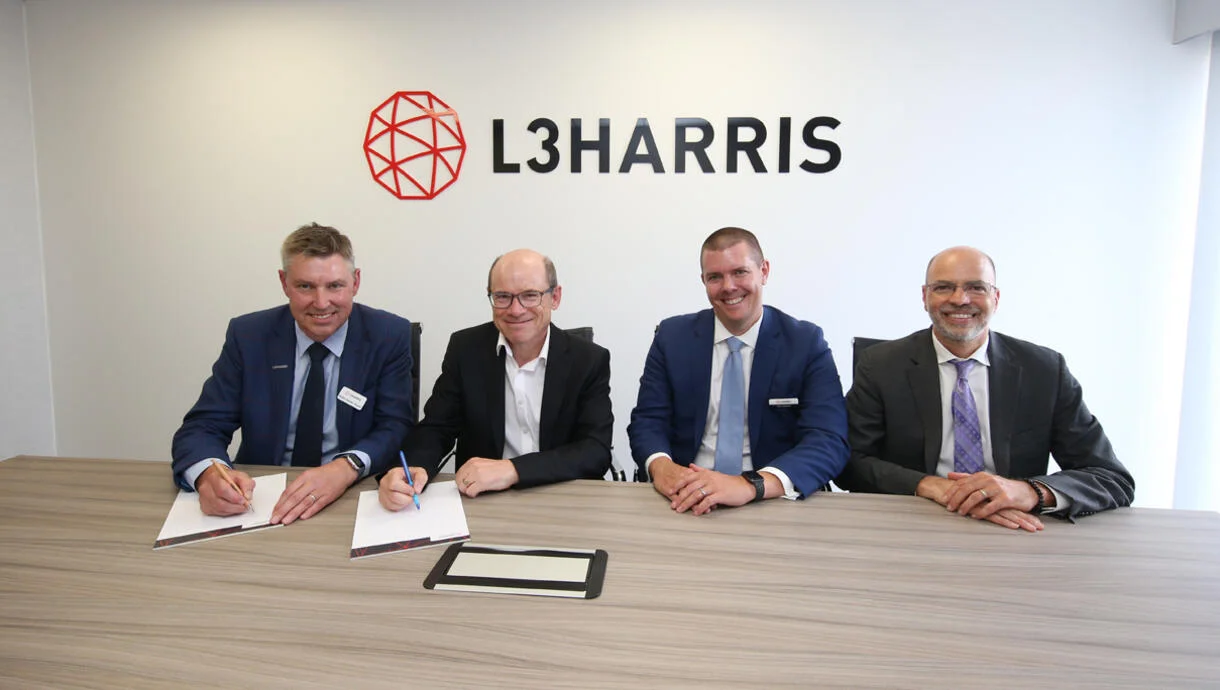 Check out the more than 2450 relevant pilot training industry updates here.
BACK

Pilot Training Industry Market Intelligence straight to your Inbox!
Subscribe to AFM's Newsletter and stay up to date with what is happening in the Pilot Training Industry.