---
Leading Filipino Aviation Training Organization's Sign MOU For Flight Simulator and Aircraft Maintenance Training
Alpha Aviation Group's Flight Training subsidiary International Center for Aviation Training (AICAT) formally signed twin memoranda of agreement (MOA) with WCC Aviation Company and WCC Aeronautical and Technological College on Friday, 20 May 2022 at the AAG Simulator Training Center.
The MOAs provide for the delivery of an on-the-job (OJT) training program for WCC students taking up BS Aviation (Major in Airline Operations Management) and for the entry of WCC graduates with CPL/IR into the First Officer Transition (FOT) Program or the Airbus A320 Type Rating Program of AAGP.
Signatories to the agreements were Capt. Vicente Casibang II (AAGP Accountable Manager), Capt. Benedict Lopena (WCC Aviation Academy Accountable Manager), Capt. Napoleon Garcia (AICAT-Maintenance Training Center Accountable Manager), and Capt. Jeric Abari (WCC Program Head, College of Aviation).
Gracing the occasion was AAG Regional Director (Asia-Pacific) Cristopher Magdangal and other top executives from AAG and WCC. "As we prepare for the eventual rebound of the aviation industry, the need to produce world-class aviation professionals is a challenge we can confidently address together as partners," Magdangal underscores.
"The agreements reinforce the long-standing collaboration between AAG and WCC as both institutions continue to leverage on their respective strengths and competitive advantages, and contribute to making the Philippines a premier aviation training hub in the region," Lopena adds.
AAG's mission is "to train and develop world-class pilots and future leaders for the aviation industry by providing top-of-class training solutions" and its vision is to see "an AAG-trained pilot in every flight deck in the regions" it serves.
WCC's mission is to "offer quality aviation education by means of comprehensive curricular offering, unmatched experiential learning approach, industry involved instructors, excellent and modern facilities to graduate professional in aeronautics and leaders of the world" and its vision is to be "one of Asia's top aviation-focused universities recognized to produce graduates who can contribute in nation-building and global progress".
Source: AAG Press Release
For more information, kindly contact Alpha Aviation Group Philippines.
You may also check our Terms and Conditions for our Content Policy.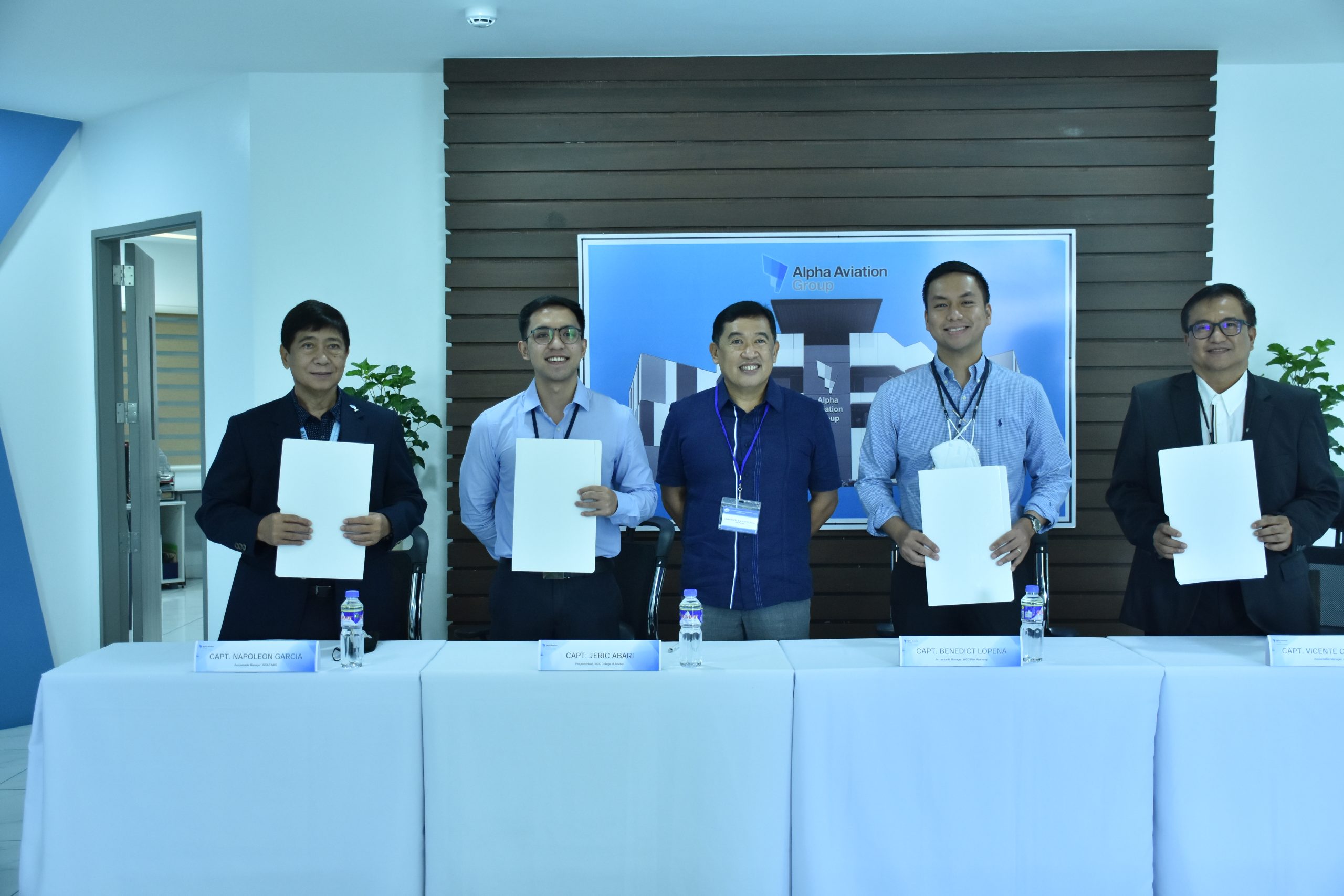 Check out the more than 3661 relevant pilot training industry updates here.
BACK

Middle East |
09th Dec 22
Pilot Training Industry Market Intelligence straight to your Inbox!
Subscribe to AFM's Newsletter and stay up to date with what is happening in the Pilot Training Industry.