---
Leading Pilot Training Group in the Philippines, Alpha Aviation Group, Passes EASA Simulator Audit
Clark, Philippines based Alpha Aviation Group Philippines (AAGP) has once again passed the latest evaluation and inspection of its Flight Simulator Training Devices and Compliance Monitoring System conducted by the European Aviation Safety Agency (EASA) on 27 January to 02 February 2023.
The EASA Certifications on AAGP's two (2) A320 full flight simulators (FFS) and one (1) A330 FFS shall remain on "active" status until January 2024. "This means another year of unhampered delivery and assured quality of simulator training services to our valued clients, airline partners and cadets," states Capt. Vicente Casibang II (AAGP Accountable Manager).
"AAGP's simulator training center has a proven and solid track record in providing 99% average operational reliability rate and 24/7 service support to its clientele. Compliance to the highest standards of FSTD certification enables us to do this over the years," adds Casibang.
The AAGP simulator training center is headed by Victor Dufort (Simulator Maintenance Manager), Hugues Lemire (Visual System Specialist), Steve Montambeault (Flight Control and Motion System Specialist), and Vince Harvey Galang (Head of Operations). Apart from maintaining AAGP's simulators, the team is also capable of providing consultancy and technical advisory support services (training center design, simulator acquisition, feasibility study/market research) to other simulator training centers anywhere in the world.
Source: AAG Philippines Press Release
Photo Credit: AAG Philippines (shown as meta image)
You may also check our Terms and Conditions for our Content Policy.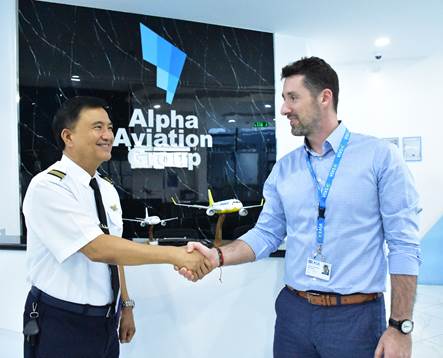 Check out the more than 4736 relevant pilot training industry updates here.
BACK
Pilot Training Industry Market Intelligence straight to your Inbox!

Indian subcontinent |
21st Mar 23
Pilot Training Industry Market Intelligence straight to your Inbox!
Subscribe to AFM's Newsletter and stay up to date with what is happening in the Pilot Training Industry.