---
Middle East Aviation Training Group, T3 Aviation Academy, Participates in Arab Aviation Summit 2023
T3 Aviation Academy participates in this year's Arab Aviation Summit held in Al Hamra International Exhibition and Conference Centre, in the emirate of Ras Al Khaimah, U.A.E.
Capt. Nadhem AlHamad, CEO of T3 Aviation Academy, spoke on the growing demand for aviation professionals in the region's industry owing to the increase in the demand for aviation training during his participation as a panel speaker on the Human Capital: New Challenge for Aviation and Travel Industry Training Leaders Discussion. He also highlighted the importance of providing quality training catering to all the sectors within aviation with the highest possible standards to ensure that the next generation of aviation workforce is work-ready.
The T3 Aviation Academy team showcased its array of programmes to the visitors at the Arab Aviation Summit 2023, including but not limited to its Airline Pilot Training Programme, GCAA Flight Dispatcher Licence Training Programme, A320 Type-Rating Training Programmes, Dangerous Goods Regulations Training Courses, English Language Proficiency, and Ground Operations Training Courses, among others.
T3 Aviation Academy's CEO, Capt. Nadhem AlHamad: "We value the importance of participating in events such as the Arab Aviation Summit which is regarded as a significant initiative committed to improving the Arab aviation and tourism sectors through the facilitation of a constructive dialogue for public-private cooperation."
Source: T3 Aviation Academy Press Release
Photo Credit: T3 Aviation Academy (shown as meta image)
You may also check our Terms and Conditions for our Content Policy.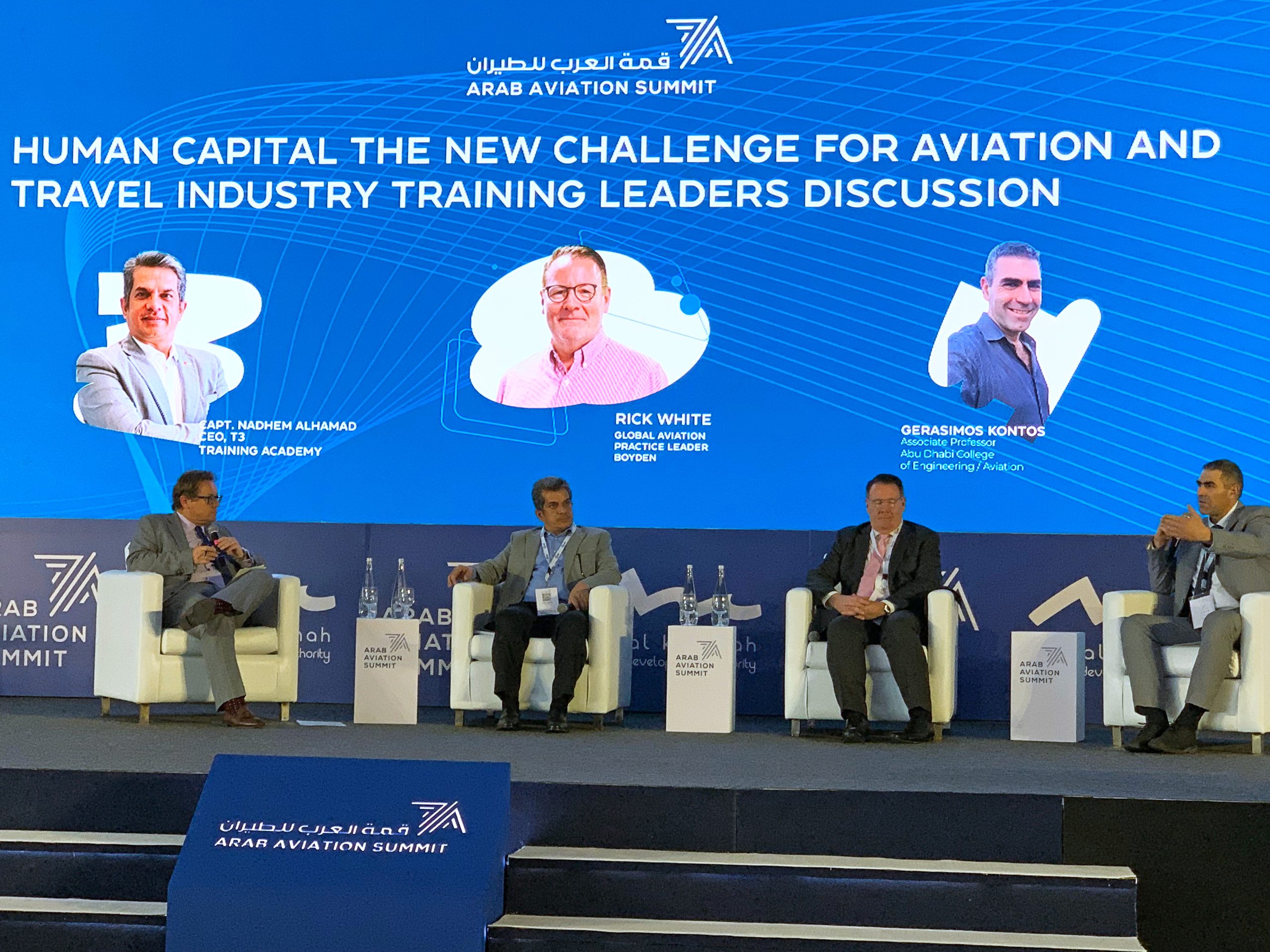 Check out the more than 4776 relevant pilot training industry updates here.
BACK
Pilot Training Industry Market Intelligence straight to your Inbox!

North America |
26th Mar 23
Pilot Training Industry Market Intelligence straight to your Inbox!
Subscribe to AFM's Newsletter and stay up to date with what is happening in the Pilot Training Industry.