---
New Batch of Veteran Pilots Take Synthetic Flight Instructor Course (SFIC) at Alpha Aviation Group
Five veteran airline pilots were inducted to the AAGP Synthetic Flight Instructor Course (SFIC) on 09 November 2022 at the AAG Simulator Training Center, in Clark, Philippines, bringing to more than 70 the number of SFIs trained since the course was rolled out in 2016.
The latest version of AAG's SFIC introduced a couple of years ago can be considered revolutionary – one among the numerous training programs and courses which went through careful study and enhancement by the AAG Training Solutions Development and Review Committees (TSDRC).
Experienced pilots wanting to level-up their game as aviation professionals will find AAGP's SFIC as a most suitable training solution.
On top of the hard skills necessary to develop trainees' competencies as instructors, the current SFIC provides additional focus on the learning process, teaching and feedback techniques in classroom (including distance/blended learning modality), simulator and real aircraft environments.
The SFIC does not only include review lessons on Airbus operational philosophy and aircraft systems. More importantly, the course covers lessons on teaching and learning, Competency Based Training and Assessment (CBTA), Human Factors for Instructors, and CRM for Instructors.
Perhaps the most game-changing component of the course are the Role Playing Workshop and the 16 hours of Role Playing Sessions during which the competency of trainee-instructors in developing or applying appropriate instructional techniques are tested using a simulated A320 Type Rating Transition Course session scenario.
Source: Alpha Aviation Group Press Release
Photo Credit: Alpha Aviation Group
You may also check our Terms and Conditions for our Content Policy.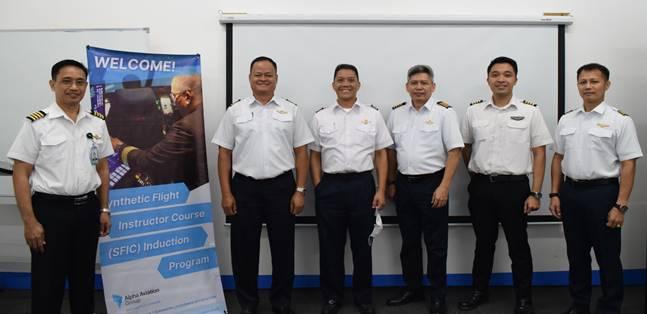 Check out the more than 4831 relevant pilot training industry updates here.
BACK
Pilot Training Industry Market Intelligence straight to your Inbox!

Pilot Training Industry Market Intelligence straight to your Inbox!
Subscribe to AFM's Newsletter and stay up to date with what is happening in the Pilot Training Industry.