---
New Simulator Training Center in West Africa Shares Progress
Prodigy Aviation Training Centre PATC, West Africa's first independent full flight simulator training center has shared an update on its progress to starting operations – following the announcement in June of its acquisition of its first full flight simulator, a Boeing B737-400 Classic, PATC has now shared the the acquired simulator is currently being disassembled and being prepared for shipping to its new location.
While sharing this update the PATC team has indicated that a second full flight simulator and a strategic partnership are in the works.
For more information kindly contact PATC.
Source: PATC announcement
Photo Credit: PATC
You may also check our Terms and Conditions for our Content Policy.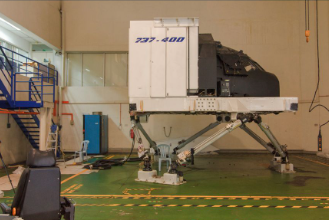 Check out the more than 2920 relevant pilot training industry updates here.
BACK

North America |
02nd Oct 22
Pilot Training Industry Market Intelligence straight to your Inbox!
Subscribe to AFM's Newsletter and stay up to date with what is happening in the Pilot Training Industry.