---
Paramount Aviation Services and Audere Global Cooperate on Flight Training Devices for North America
Paramount Aviation Services and Audere Global have reached a long-term agreement under which Paramount will act as sole agent of Audere in North America for the sale of Flight Training Devices (FTDs), cabin crew devices and other Audere products and services. In addition, Audere Global will establish its commercial headquarters for North America in Paramount's offices. 
Paramount will host an Audere Airbus A320 FTD at Paramount's Miami Airport flight training facility. The software of this simulator is in the process of being updated for its certification by the FAA. The partners expect to accept customer bookings from Q3, 2022. 
Paramount will market available FTD time to its customers in North America as well as showcase the equipment to potential customers interested in purchasing Audere FTDs. 
Carlos Pérez Ramírez , CEO of Audere Global commented "the placement of our A320 FTD at Paramount and appointment of Paramount as our exclusive sales agent in North America is the first step in Audere Global' increased presence in the North American commercial flight training market. Audere Global was impressed not only by Paramount's training facility but also its technical competence and customer service, making Paramount the perfect partner". 
Vincent La Forgia, President and CEO of Paramount Aviation Services explained, "this state-of-the-art A320 Flight Training Device is a key addition to Paramount's 12-bay facility and complements our rapidly increasing inventory of training equipment. We are proud to have been selected by Audere Global as part of their expansion plans in North America, allowing Paramount to enhance its already excellent product offerings. 
About Paramount Aviation Services
Paramount is a provider of commercial flight training services including pilot and cabin attendant training, as well as housing, upgrading and servicing of Full Flight Simulators (FFSs) and other Flight Training Devices (FTDs) at its campus adjacent to Miami International Airport. 
About Audere Global
Audere Global is a unique aeronautical platform with integrated solutions for the entire sector, with offices in Madrid, Malaga and now in Miami. Audere Global has a wide product and services range for the aviation industry, including several outstanding facilities which provide to the market Flight Simulators engineering, pilot cadet programs, maintenance technician training and executive business jets operations.
Source: Paramount Aviation Services Press Release
For more information, kindly contact Paramount Aviation Services.
You may also check our Terms and Conditions for our Content Policy.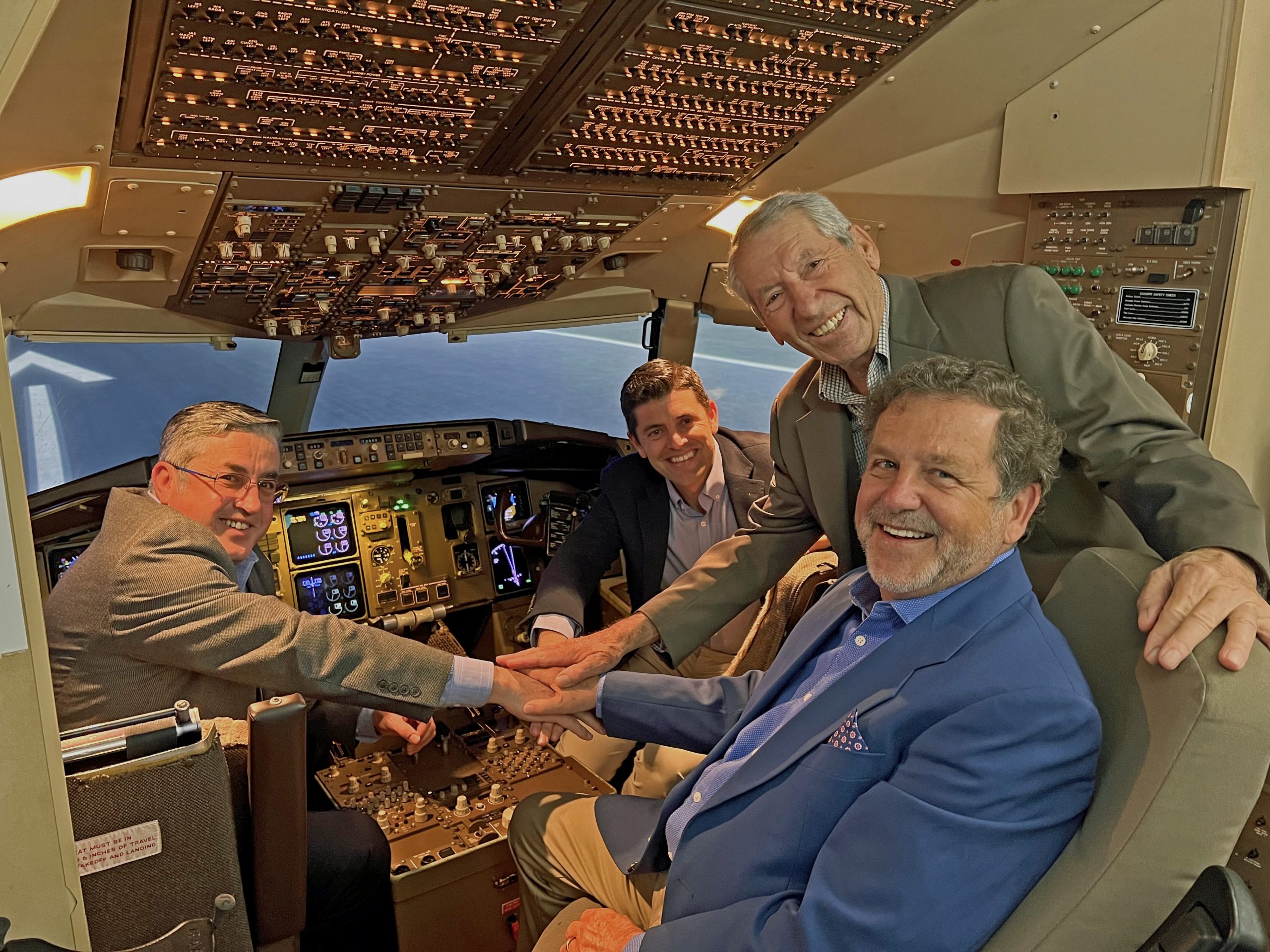 Check out the more than 4742 relevant pilot training industry updates here.
BACK
Pilot Training Industry Market Intelligence straight to your Inbox!

Southeast Asia |
22nd Mar 23
Pilot Training Industry Market Intelligence straight to your Inbox!
Subscribe to AFM's Newsletter and stay up to date with what is happening in the Pilot Training Industry.