---
Philippines-based WCC Aeronautical and Technological College Signs MoU with Panpacific University
Aviation college and pilot training organisation WCC Aeronautical and Technological College (WCC-ATC) signed a Memorandum of Understanding (MoU) with Panpacific University to develop educational cooperation and promote mutual understanding in various academic of areas of interest to result in higher quality education, the discovery of the latest information, access to best industry practices, and enhanced skills development.
WCC-ATC and Panpacific University aim to cooperate in various areas, such as developing academic programs and sharing expertise in training and other academic events through collaborative organization efforts.
Present during the signing were Panpacific University, Dr. Rhonda Padilla, Chief Operating Officer, Dr. Engelbert Pasag, World Citi Education System President, Mr. Raymond Patrick V. Guico, and WCC-ATC Vice President for Academics Dr. Roger Martinez.
Source: WCC Aeronautical and Technological College Announcement
Photo Credit: WCC Aeronautical and Technological College (shown as meta image)
You may also check our Terms and Conditions for our Content Policy.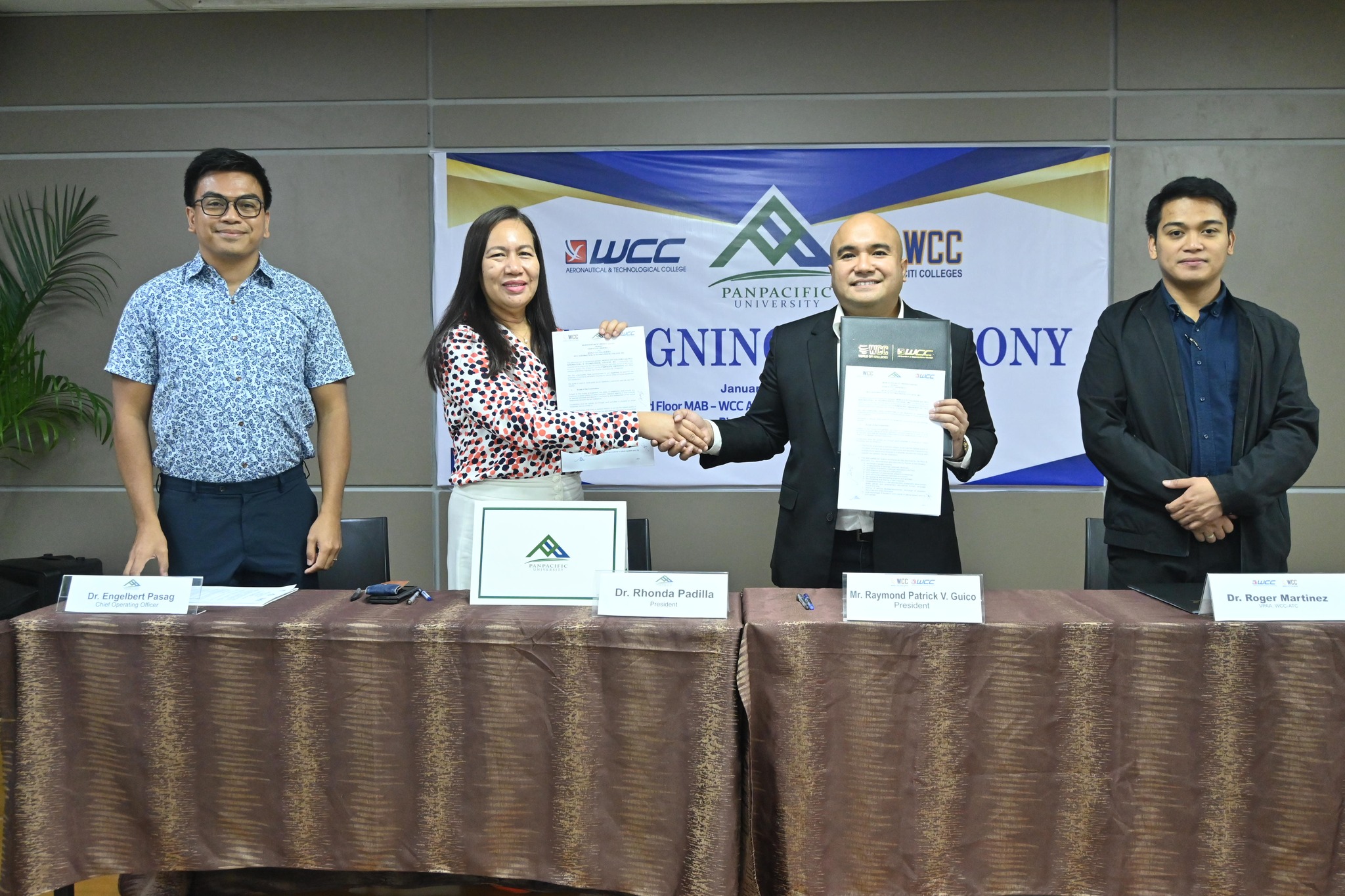 Southeast Asia |
09th Jun 23
Southeast Asia |
09th Jun 23