---
Ryanair Signs 5-Year Partnership Extension With Cloud Based Mobile Service Provider CEFA Aviation
Ryanair, Europe's No. 1 airline, announced a 5-year partnership extension with CEFA Aviation, a leader in flight safety and pilot training software and services, to provide cloud-based mobile service CEFA AMS (Aviation Mobile Services) for Ryanair's industry-leading pilot training programmes.
Ryanair was the first airline in Europe to introduce this breakthrough pilot training innovation with the only app in the world allowing pilots to replay their flights on their tablet after landing and is pleased to agree a further 5-year extension.
Ryanair's Director of Operations, Neal McMahon, said:
"We are delighted to extend our partnership with CEFA Aviation, whose innovative software further improves our world-leading pilot training. Our pilots are very pleased with the addition of this new software tool which delivers constructive feedback to our crew after every flight, and we are excited to extend our agreement with CEFA to continue to deliver the highest standard of training to our pilots."
Dominique Mineo, CEFA Aviation's CEO and founder said:
"CEFA AMS has proven its significant contribution to improving training and flight safety by offering new learning opportunities to pilots from their daily flights. The ability to self-critique, previously unavailable, is a unique aspect of the CEFA platform and is seen by pilots as a valuable addition to post-flight review. We are excited that our software tool has been chosen by Ryanair to strengthen the training resources of its pilots over the next five years and we look forward to the extension of our partnership which will pave the way for new developments."
Source: Ryanair Press Release
Photo Credit: Ryanair
You may also check our Terms and Conditions for our Content Policy.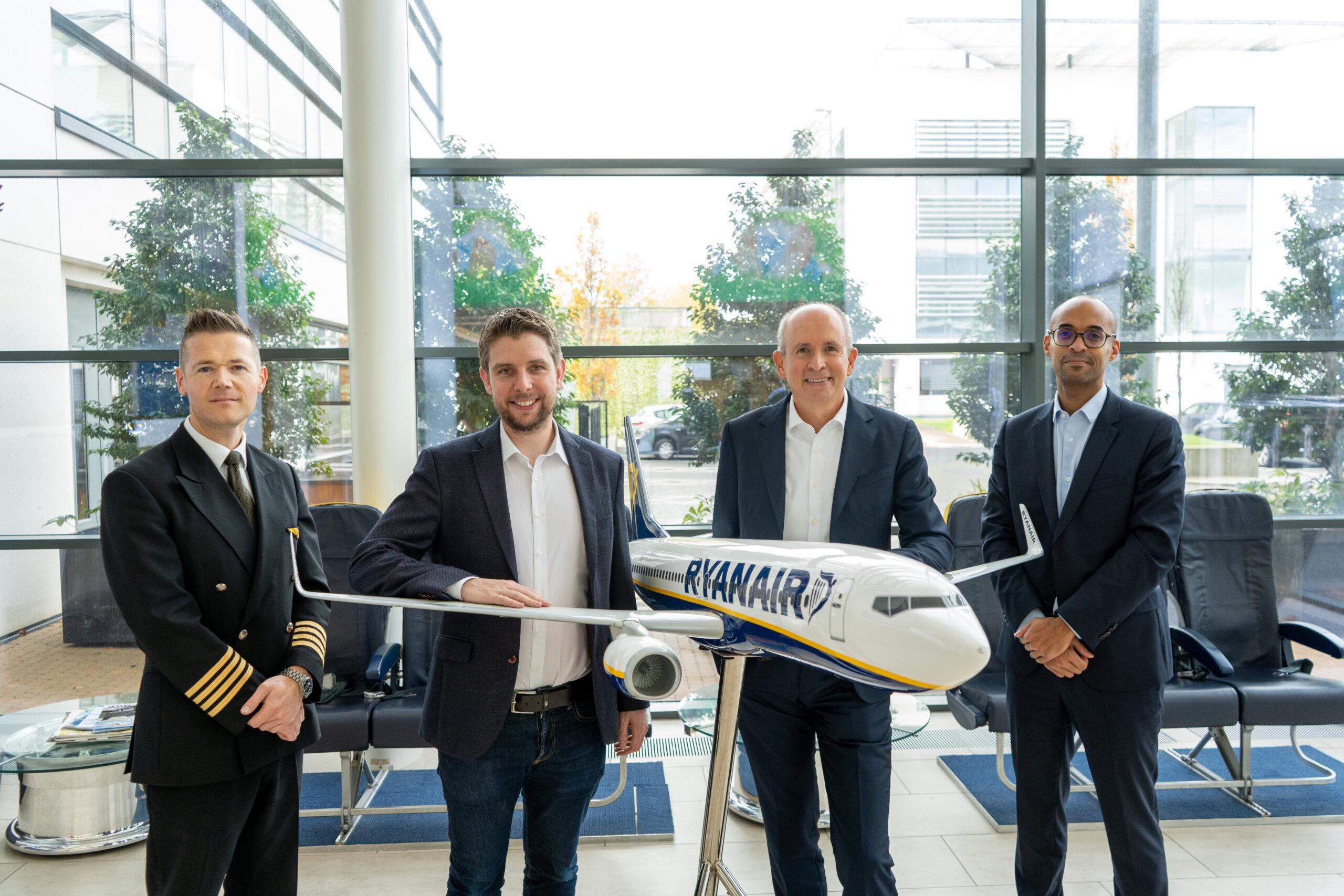 Check out the more than 4821 relevant pilot training industry updates here.
BACK
Pilot Training Industry Market Intelligence straight to your Inbox!

North America |
30th Mar 23
Pilot Training Industry Market Intelligence straight to your Inbox!
Subscribe to AFM's Newsletter and stay up to date with what is happening in the Pilot Training Industry.