---
Saudi Flight School Confirms Attendance of Bahrain International Airshow
Saudi Arabia's largest Flight School OxfordSaudia has announced its participation of the Bahrain Airshow 2022 taking place from the 9th to the 11th of November 2022.
H.E. Mr. Mohammed bin Thamer Al Kaabi, Bahrain's Minister of Transport and Communications, met at his office with Captain Larry Wade, CEO of OxfordSaudia, to discuss ways of joint cooperation in the field of aviation industry.
During the meeting, Mr. Yousef Mahmoud, Director of the Bahrain International Air Show, and Captain Larry Wade, Chief Executive Officer, and in the presence of Mr. Ahmed Al-Jowder, Director of Business Development at OxfordSaudia, signed the company's participation agreement in the Bahrain International Airshow 2022.
Source: Bahrain International Airshow
Photo Credit: Bahrain International Airshow
You may also check our Terms and Conditions for our Content Policy.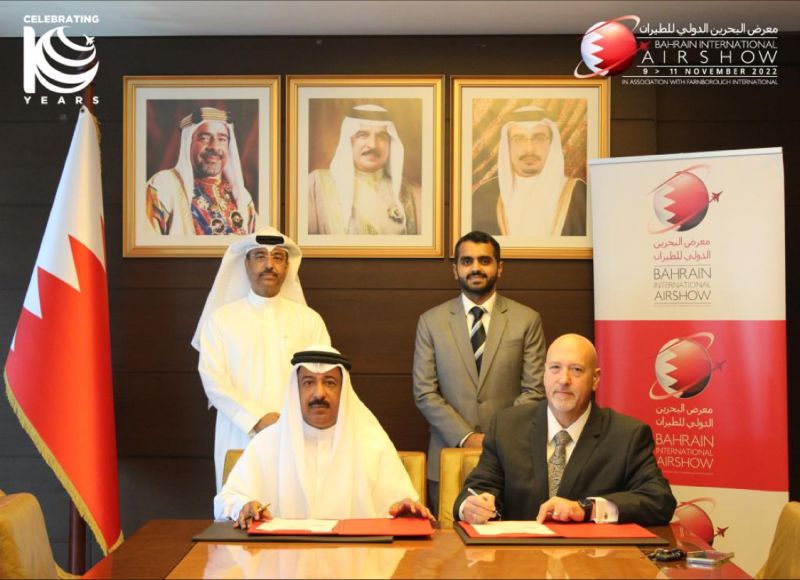 Check out the more than 2826 relevant pilot training industry updates here.
BACK

Middle East |
25th Sep 22
Pilot Training Industry Market Intelligence straight to your Inbox!
Subscribe to AFM's Newsletter and stay up to date with what is happening in the Pilot Training Industry.