---
Simulator Manufacturer, Redbird, Adds 10th- and 11th-Grade Lessons to Flight Simulation Supplement to the AOPA High School STEM Curriculum
At the annual United States based AOPA Foundation High School Aviation STEM Symposium, simulator manufacturer Redbird Flight (Redbird) announced the addition of 25 new flight simulator lessons designed to supplement the 10th- and 11th-grade course material in the AOPA High School Aviation STEM Curriculum.
Redbird developed the flight simulator lessons to enhance kinesthetic learning in the classroom and create opportunities for extended learning outside of it. Each flight simulator lesson includes a lesson plan and extension options that support the learning objectives of AOPA's popular curriculum, which is now in more than 300 high schools nationwide.
The lessons integrate seamlessly with AOPA's curriculum, helping students connect classroom theory to the practical application of professional flight skills and aeronautical decision-making. For example, the simulator lesson titled "It's Electrifying," which corresponds to the electrical systems lesson in unit eight of AOPA's 10th-grade curriculum, enables students to explore how toggling various cockpit switches influences the operation of the electrical system of an aircraft. The tactile approach to learning helps students better understand that manipulating electrical switches does not impact engine operation.
Redbird's simulator supplement is a free digital offering for high schools that use AOPA's curriculum. Including the ninth-grade lessons, which the company released earlier this year, the simulator supplement provides nearly 50 interactive lessons for STEM aviation programs.
Source: Redbird Flight Simulations Press Release
Photo Credit: Redbird Flight Simulations
You may also check our Terms and Conditions for our Content Policy.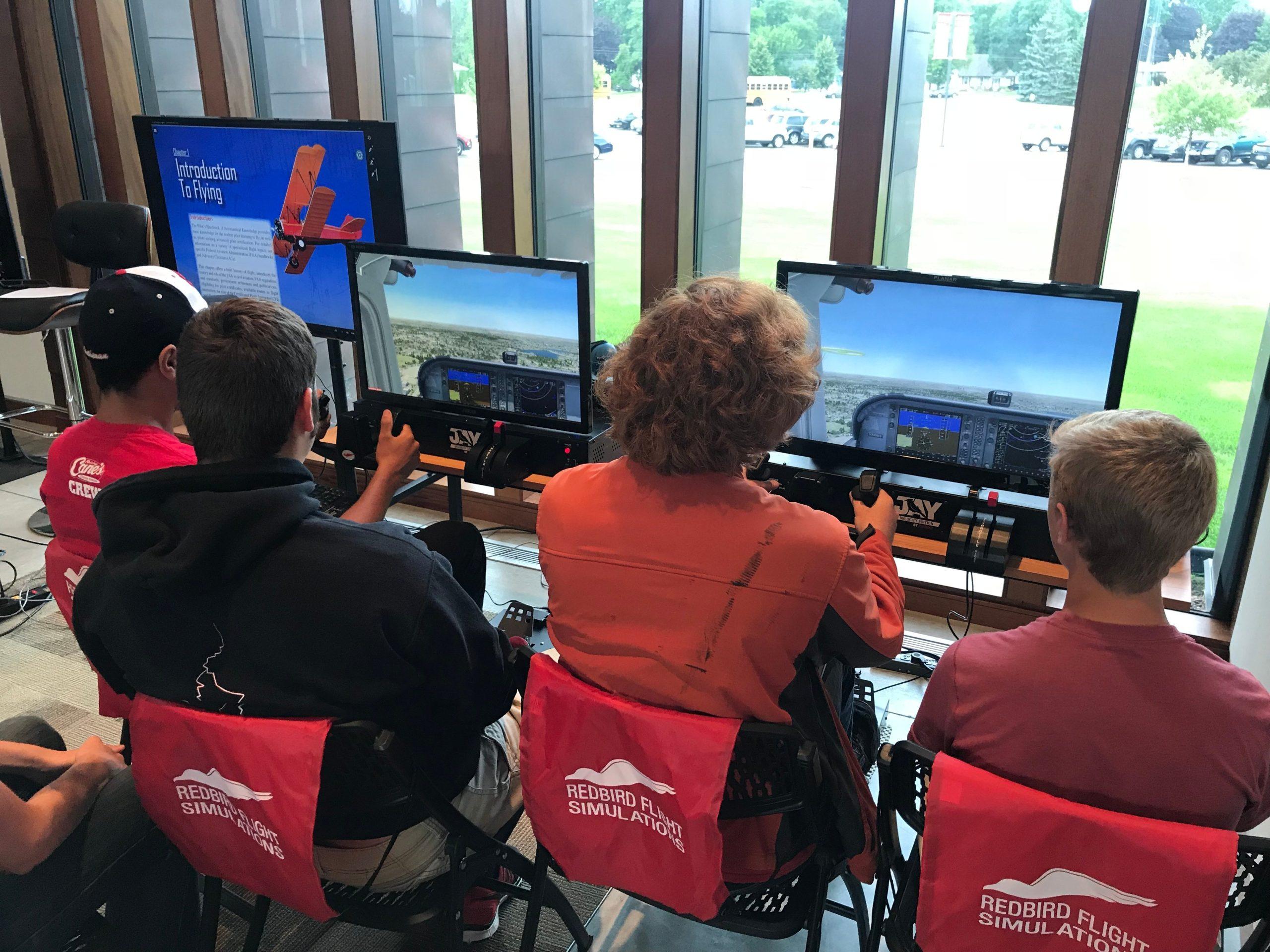 Check out the more than 4843 relevant pilot training industry updates here.
BACK
Pilot Training Industry Market Intelligence straight to your Inbox!

Pilot Training Industry Market Intelligence straight to your Inbox!
Subscribe to AFM's Newsletter and stay up to date with what is happening in the Pilot Training Industry.