---
South-East Asian Pilot Training Group Expands Student Training Finance Offering
Philippines based Pilot Training Group Alpha Aviation Group formally signed on 01 September 2022 a memorandum of agreement with the Air Cavaliers Credit Cooperative (ACCC) which aims to extend the cooperative's loan facility for members or their dependents interested to undertake either AAG's Airline Pilot Program (APP) or First Officer Transition (FOT) Program.
First to avail of the financing program is incoming Cadet John Benedict Lascuna who is joining the Airline Pilot Program (APP) 05-2022 scheduled to commence on 20 September 2022. Lascuna's mother is an associate member of ACCC.
"We continue to help strengthen the aviation industry through collaborations such as this one. We highly appreciate the trust and confidence given by ACCC as we pursue our mission to train and develop world-class pilots and aviation leaders by providing top-of-class training solutions," stressed Capt. Vincente Casibang II (Accountable Manager, AAG Philippines) in his remarks.
"ACCC is now considered as one of the leading players in the financing institution in the Philippines with a main office in Pasay City and 15 satellite offices all over the country. We already belong to the so- called 'billionaires cooperative club'. We are very fortunate to partner with AAG. Rest assured that we will support this partnership," shared Col. Jesus D. Madlangbayan PAF (Ret), ACCC President and CEO.
"We have been eagerly looking forward to this collaboration. We continuously work to expand our capacity to help young individuals realize their dreams through partners just like ACCC. Flight training is very expensive and financing remains to be one of the biggest hurdles confronting individuals wanting to become commercial airline pilots," said Mr. Cristopher Magdangal (AAG Regional Director for Asia-Pacific).
"We are looking for ways to extend a similar funding model for aircraft maintenance training and we hope ACCC can consider this opportunity moving forward. We are partnering with a huge OEM from the west to strengthen the qualifications of our aircraft maintenance engineers and bridge the gap between training/graduation and actual employment. We are leveling-up the quality of training so we can produce more world-class manpower capable of competing in the global arena. There is a huge potential and we would like to have ACCC as a partner in this strategic initiative," Mr. Magdangal added.
Source: AAG Press Release
Photo Credit: AAG
You may also check our Terms and Conditions for our Content Policy.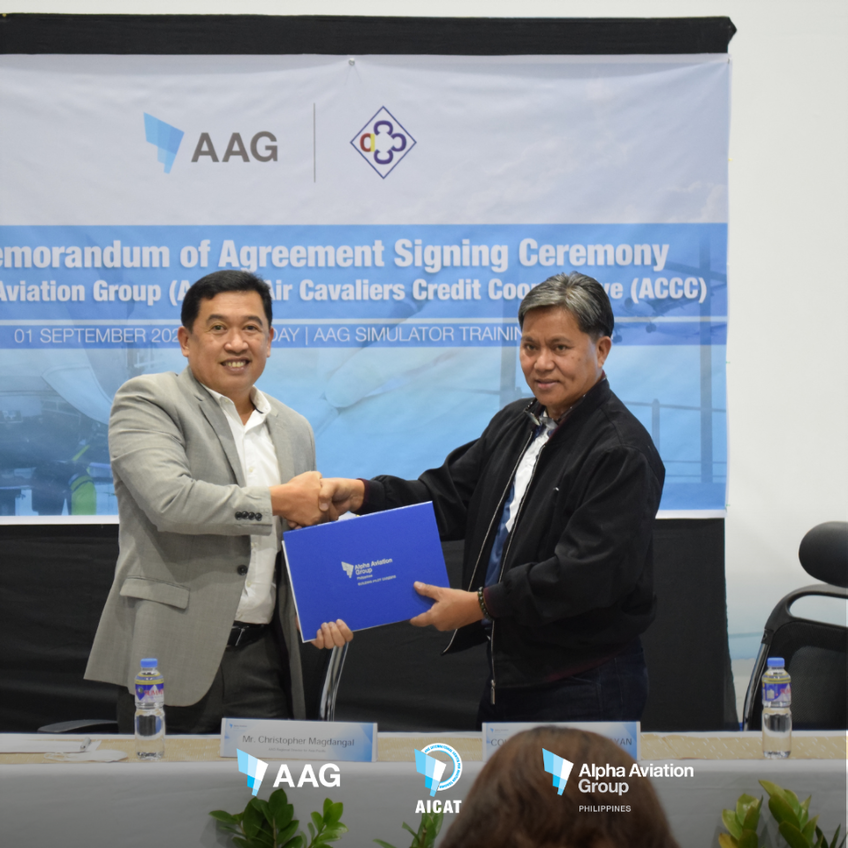 Check out the more than 4178 relevant pilot training industry updates here.
BACK
Pilot Training Industry Market Intelligence straight to your Inbox!

Indian Subcontinent |
31st Jan 23
Pilot Training Industry Market Intelligence straight to your Inbox!
Subscribe to AFM's Newsletter and stay up to date with what is happening in the Pilot Training Industry.