---
South Florida, US Flight School, Wayman Aviation Academy, Takes Delivery of New Tecnam Aircraft
Tecnam announced the delivery of the first Tecnam's P2006T to Wayman Aviation Academy for its fleet modernization program.
Wayman Aviation Academy chose this modern twin engine to improve the MEP training and updating their twin fleet with the most efficient and versatile aircraft of its category for Multi – IFR training.
The P2006T has been chosen after a careful evaluation to increase multi-engine aircraft reliability. It's Rotax engine will cut fuel burn by two-thirds and the carbon footprint of training by two-thirds.
In addition, the transition from their single-engine trainers to the P2006T offers Wayman's students a platform that contributes to a more seamless move up platform to earn their multi-engine ratings.
The aircraft acceptance in Sebring, assisted by Flightline Group, the authorized Tecnam dealer for Florida, and subsequent Official Delivery to Wayman Aviation Academy and their Student body that is now 300 strong, was a great milestone for Tecnam and Wayman.
"We are excited to train the next generation of international airline pilots in the Tecnam P2006T," said Eddy Wayman, Wayman Aviation Academy Vice President.
David Copeland, TECNAM's U.S. Director of Sales said "This first P2006T is just a first step for a long-term partnership with Wayman Aviation Academy. Tecnam is not selling aircraft but offering modern, smart and green solutions to Flight Schools across the US and Canada. Together with Wayman we are proud to be innovating the flight training paradigm in Florida."
Flightline Group's Chairman Mac Langston added, "This delivery marks a major milestone for Wayman Aviation Academy that underscores their commitment to providing their students with state-of-the-art, efficient, technically advanced aircraft. Wayman's future is bright!"
The Tecnam P2006T MkII is a twin-engine four-seat aircraft with fully retractable landing gear. Its simplicity, great performance, efficiency and ergonomics are what make this aircraft ideal for multi-engine training, as well as cross-country flying. The P2006T offers unbeatable value and innovative design with a modern Garmin avionics suite, integrating all primary flight, navigation, communication and terrain data on two high-definition LCDs.
Tecnam Green Fleet. Based on recent data and industry benchmarks, flight training schools operating Tecnam's single and twin-engine fleets can save as much as 10 tons of CO2 emissions for every single student graduating with a Commercial Pilot License – a 60% reduction compared to legacy fleets using Avgas 100LL fuel. (Based on 155 flight training hours, including 30 hours on the twin.)
About Wayman Aviation Academy
Wayman Aviation Academy is the largest and longest running Ab Initio flight school in South Florida. It is the only dedicated aviation college in South Florida offering Associate in Aeronautical Science Degrees. They are celebrating 35 years of launching pilot careers into the skies above Miami. The school focuses on initial training through commercial flight training in preparation for airline careers. They have 5 airline partners including SkyWest and Republic Airways which fly for American Airlines, United, and Delta. Wayman is approved for international students' visas. It operates a fleet of 40+ aircraft at Hollywood North Perry Airport (KHWO). Wayman Aviation partners with Miami-Dade College, Embry-Riddle Aeronautical University, and Liberty University for degree programs. 
Source: Tecnam Press Release
Photo Credit: Tecnam (shown as meta image)
You may also check our Terms and Conditions for our Content Policy.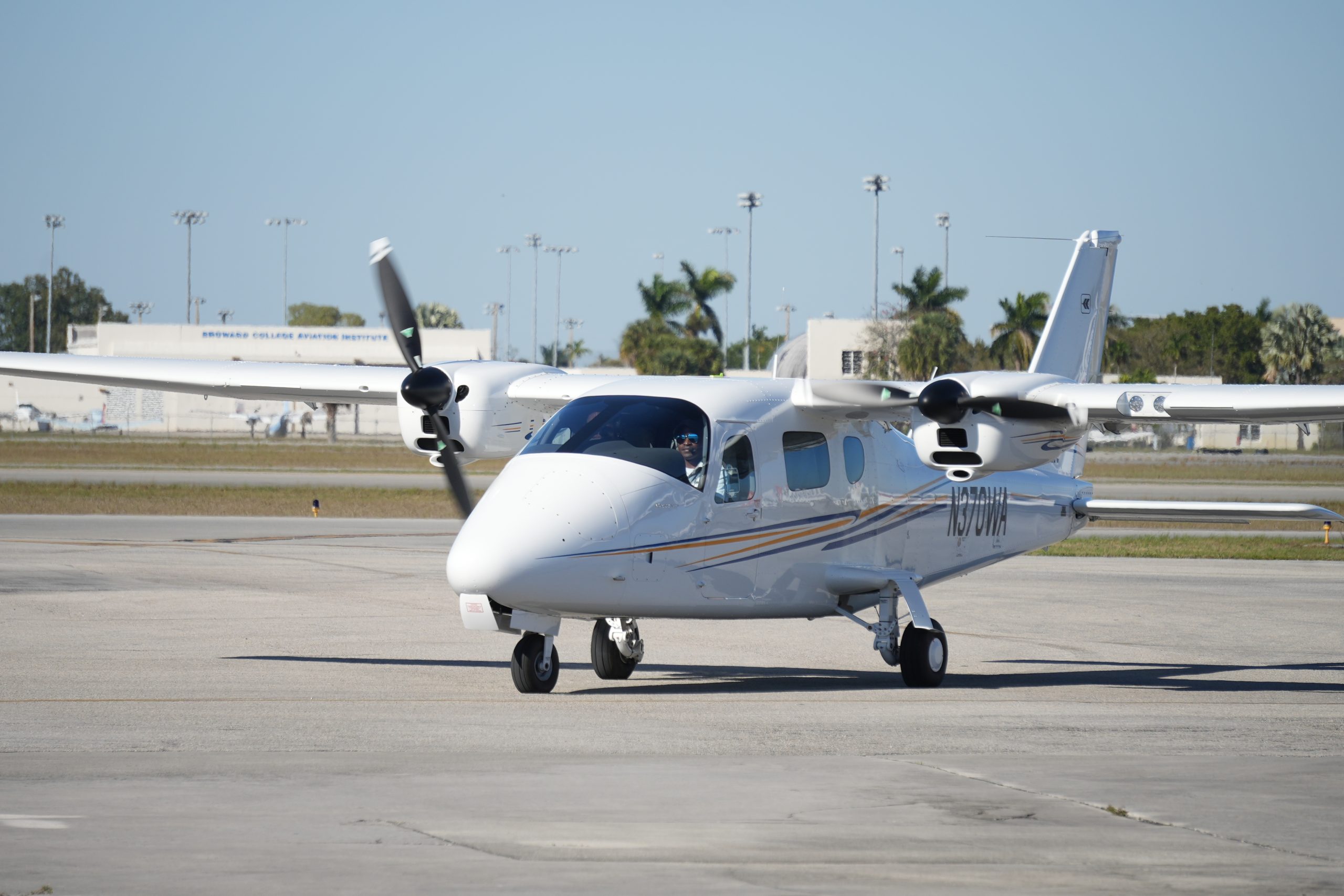 Asia Pacific |
09th Jun 23
Southeast Asia |
09th Jun 23