---
T3 Aviation Academy Receives Her Highness Sheikha Mozah Bint Marwan Bin Mohammed Bin Hasher Al Maktoum
Sharjah, United Arab Emirates based aviation and pilot training academy T3 Aviation Academy was honoured to receive H.H. Sheikha Mozah bint Marwan Al Maktoum at its booth at the Arab Aviation Summit held in Al Hamra International Exhibition and Conference Centre.
Her Highness Sheikha Mozah warmly interacted with T3 Aviation Academy's female cadets who were very enthusiastic and ecstatic to meet Her Highness as she is regarded as a beacon of inspiration and ambition to the future generation of female pilots.
The T3 team was also very pleased to present the Academy's latest innovative offerings including its very own e-Learning courses developed in-house and the English Language Proficiency Pod, in addition to showcasing its other aviation training programmes including Airline Pilot Training, Flight Dispatcher Training, Ground Operations Training, Dangerous Goods Regulations Training, IATA Training, and CPD Training.
T3 Aviation Academy's CEO, Capt. Nadhem AlHamad: "It is a great pleasure and honour to have Her Highness Sheikha Mozah at the T3 Aviation Academy booth at the Arab Aviation Summit 2023. We are very delighted to have our female cadets engage with Her Highness and be afforded the prestigious opportunity of receiving her tips, advice, and encouragement. Our female cadets highly look up to Her Highness and aspire to be remarkable pilots themselves in the near future."
About T3 Aviation Academy  
Founded in 2007, T3 Aviation Academy is an all-encompassing 360° aviation training and educational organisation that is home to the largest and most-recognised Airline Pilot Training programme in the world. With over 750 cadets and more than 400 graduates who went on to fly with MENA's leading low-cost carrier, Air Arabia, T3 focuses on its continuous growth and development through provisioning sectors within the aviation industry and beyond. T3 Aviation specialises in airline training solutions, offering the latest cadet programme, Multi-crew Pilot License (MPL), Airbus A320 Type Rating, PPC Validation, Licence Renewals, ELP assessments, Flight Dispatch training, Dangerous Goods Regulation training courses, and Ground Operations training courses, among others. The organisation holds approvals under several aviation authorities, providing pilots in its target regions with world-class training standards. 
Source: T3 Aviation Academy Press Release
Photo Credit: T3 Aviation Academy (shown as meta image)
You may also check our Terms and Conditions for our Content Policy.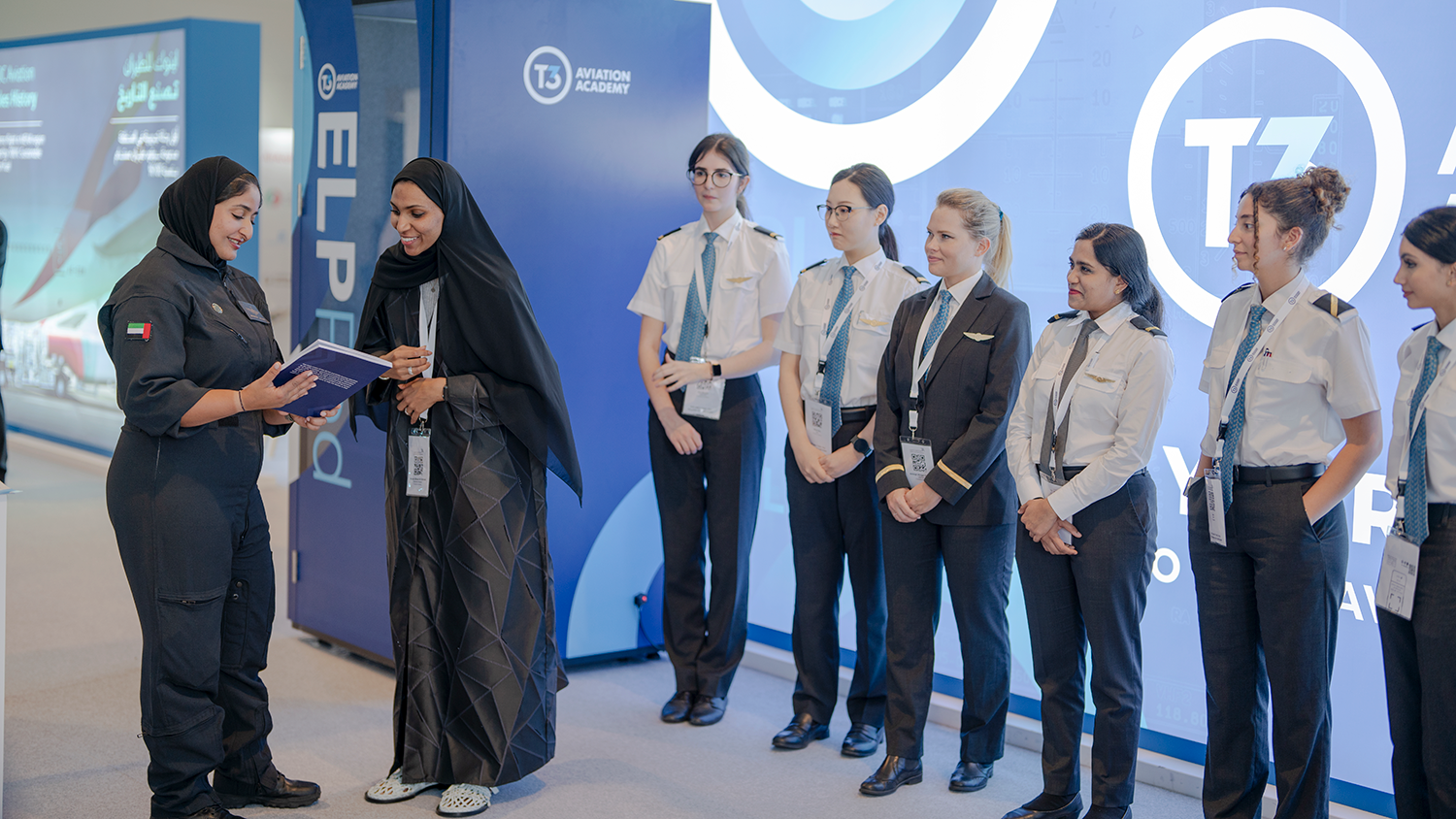 Check out the more than 4815 relevant pilot training industry updates here.
BACK
Pilot Training Industry Market Intelligence straight to your Inbox!

North America |
29th Mar 23
Pilot Training Industry Market Intelligence straight to your Inbox!
Subscribe to AFM's Newsletter and stay up to date with what is happening in the Pilot Training Industry.