---
Turkish Flight School Acquires New ALSIM ALX Simulator
THK Flight Academy, a leading flight school based in Turkey, renews its confidence in ALSIM in acquiring an ALX simulator. The ALSIM ALX provides up to 4 classes of aircraft-from single-engine piston, twin engine piston, twin turbine up to medium category twin jet. The device is designed and approved for ATPL, CPL, and MCC in compliance with all current regulatory standards. The ALX offers advanced technology simulation equipment tailored to all specific training requirements. In addition, it has a proven track record for cost-effectiveness and helps save numerous aircraft hours.
Selda Kïtapci, Purchasing Specialist for THK Flight Academy highlights:" THK has chosen to renew its confidence in ALSIM by purchasing the ALX convertible simulator."
Nicolas Fabries, ALSIM's Sales Director, emphasizes: "We are very glad to pursue this partnership with such a prestigious institution as THK. ALSIM and THK started to work together more than 15 years ago, with two simulators, and the installation of this ALX unit shows that ALSIM is committed to support and bring value to its customers in the long term."
About THK Flight Academy Inc.
THK Flight Academy has been in service under the Turkish Aeronautical Association (THK) since 1935. The Academy was restructured in 2013 to meet demands of the Civil Aviation Industry. It is known as the best flight school in Turkey. Candidates who want to become commercial aviation pilots belonging to our academy in Ankara, Izmir, and Antalya are trained at various flight schools in Ankara and Izmir in order to obtain a commercial pilot license. We have 3 squares belonging to our academy, in Ankara, Izmir, and Antalya. THK Flight Academy operates a total of 25 aircraft. These are 21 single-engine (19 Cessna 172 S, 2 Tecnam 2022 JF), and 4(2 Tecnam P2006T, 2 Piper Seminole PA-44) multi-engine aircraft.
About ALSIM
ALSIM has been developing and manufacturing FAA & EASA certified FNPT II, FNPT II MCC and AATD flight simulators since 1994. ALSIM is well recognized for its know-how, based on 25 years of experience. ALSIM is proud to say that its hardware & software is made 100% in house, which means peace of mind for their customers. ALSIM's main objective relies on innovation: they aim to anticipate their client's needs and remain at the cutting edge of technology. AToday, ALSIM has more than 400 devices installed and certified in over 60 countries, with over 350 clients.
Source: ALSIM Press Release
Photo Credit: ALSIM
You may also check our Terms and Conditions for our Content Policy.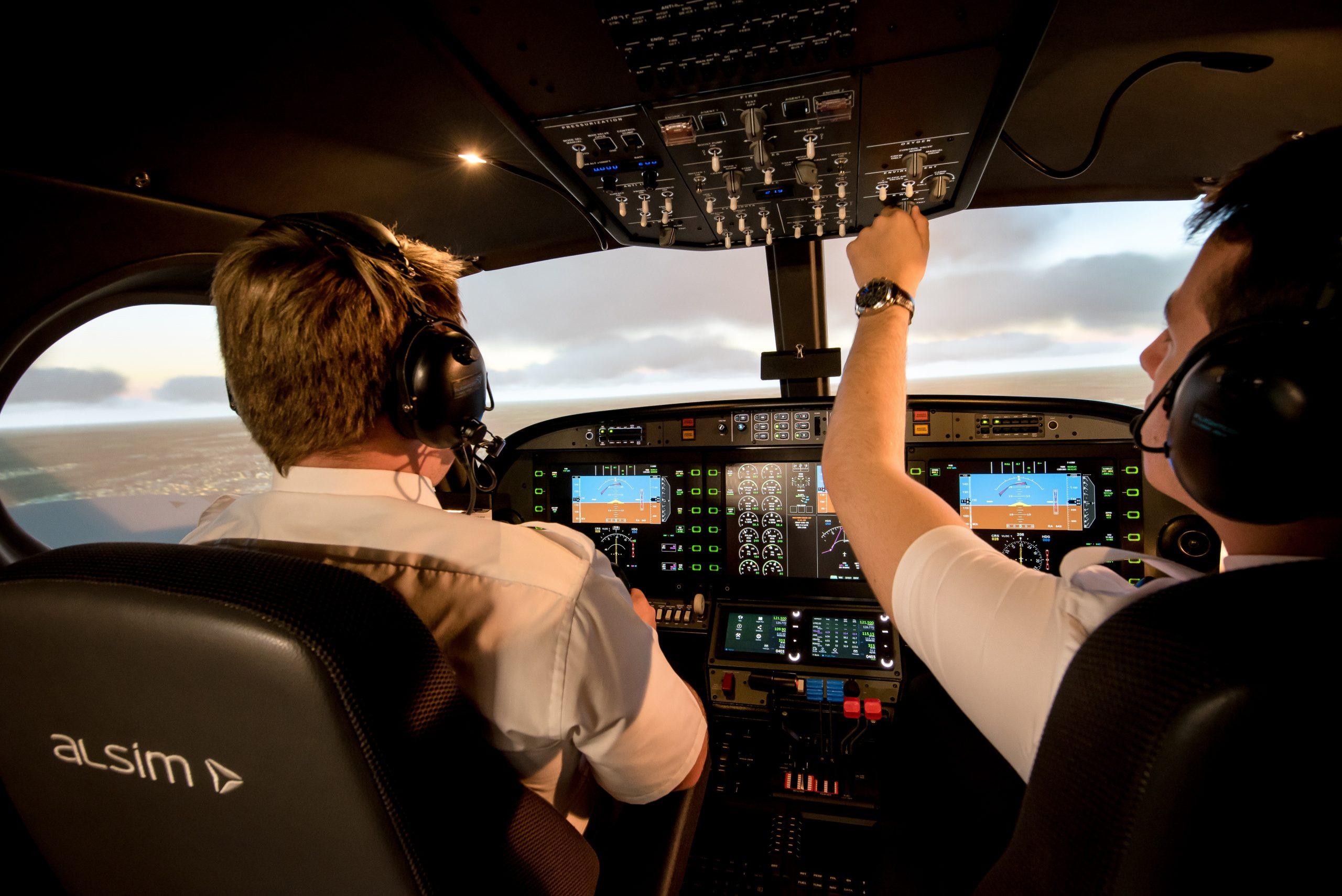 Check out the more than 4137 relevant pilot training industry updates here.
BACK
Pilot Training Industry Market Intelligence straight to your Inbox!

Pilot Training Industry Market Intelligence straight to your Inbox!
Subscribe to AFM's Newsletter and stay up to date with what is happening in the Pilot Training Industry.