---
UK Flight School Introduces New Scheme for Flight Instructors
United Kingdom flight training group Aeros Flight Training is extremely proud to introduce the first three candidates who will be paving the way in creating a sustainable future for Aeros through investment in instructors.
"Flight Instructors are the beating heart of our ATOs across the U.K. so we have created a program of investment to assist our graduates in gaining a flight instructor qualification through a bonded scheme. This gives us the opportunity to hand-pick and train our instructors of the future, ensuring that our students are trained by the very best of the best and receive a truly first-class experience with Aeros," explained Aeros. "We firmly believe that investing in the right people who have continually shown they share the values of Aeros is the right way to create the perfect team of tomorrow and we're so proud to have them joining our expanding teams across the U.K."
Source: Aeros Flight Training Announcement
Photo Credit: Aeros Flight Training
(From left to right Steffan Dawe. Steffan flies for DragonFly where he will continuing charter operations whilst instructing at Aeros' Cardiff academy part time, next Cameron McLean who was the first to complete the course and is already instructing at Aeros' Gloucester academy, finally Zachary Brown who will be joining Cameron in Gloucester following successful completion of his flight instructors course in March.)
You may also check our Terms and Conditions for our Content Policy.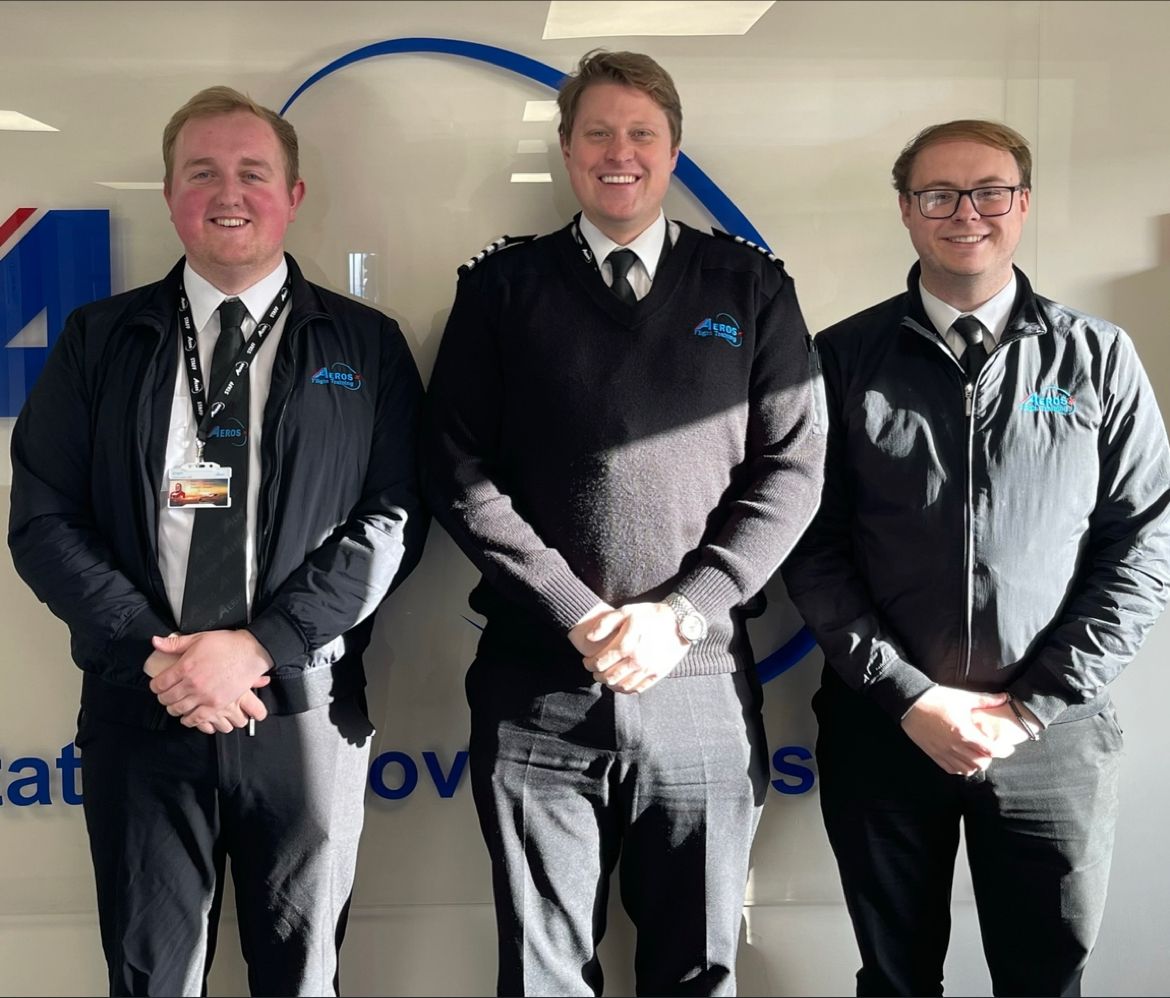 Check out the more than 4815 relevant pilot training industry updates here.
BACK
Pilot Training Industry Market Intelligence straight to your Inbox!

North America |
29th Mar 23
Pilot Training Industry Market Intelligence straight to your Inbox!
Subscribe to AFM's Newsletter and stay up to date with what is happening in the Pilot Training Industry.