---
UK Flight School Prepares for Future Strategic Investment
United Kingdom Brighton City Airport-based flight school FTA Global (FTA) is preparing for both attracting and making significant future capital investment in UK pilot training. The first key step in the company's plan, is the announcement confirming the appointment of respected aviation industry veteran, Anthony Petteford as Strategic Adviser.
Petteford, who has previously both led and invested in prestigious ab initio pilot training industry brands, including Oxford Aviation Academy (now CAE) and CTC Aviation (now L3Harris) – is well-placed to support the FTA team with their strategic growth ambitions in the UK CAA, EASA and Global pilot training markets. His 26-year CV has seen him: oversee the training of over 10,000 cadets; develop award-winning ATPL multimedia; launch the inaugural MPL to the UK with Flybe and easyJet; and gain global ATO approvals with international Regulators, including the USA, MENA, Asia and Australia/NZ. 
FTA's Managing Director, Sean Jacob said "Anthony and I have known each other for some time and it is with enormous pleasure that I now welcome him to the FTA team.  We share a mutual ambition to deliver positive change into the world of commercial pilot training. Our goal is to ensure that, by differentiating our approach, the biggest beneficiaries are the students and the airlines that they go on to fly with."
Anthony Petteford added "Since my early industry days in the 1990s with the then UK Oxford Air Training School – when airlines sponsored and funded cadet programmes – our approach to airline pilot training has evolved materially. I've witnessed significant periods of exciting change, growth and – of course – cyclical challenges for our industry, and have been proud to help create and launch initiatives that support and benefit both pilots and airlines.  
"I am delighted to join Sean and his team at FTA to share my varied experience and help them achieve their investment and growth ambitions. I see huge value in the UK modular training environment, and look forward to helping to build upon FTA's strategic emphasis on the qualities of being 'Trained in Britain'."
100% of FTA's training is delivered in the UK exposing students to challenging conditions from the outset, making for better, more prepared pilots. FTA also partners with Bristol Ground School to offer a distance learning option for their Advanced Modular Package. 
Source: FTA Global Press Release
Photo Credit: FTA Global
You may also check our Terms and Conditions for our Content Policy.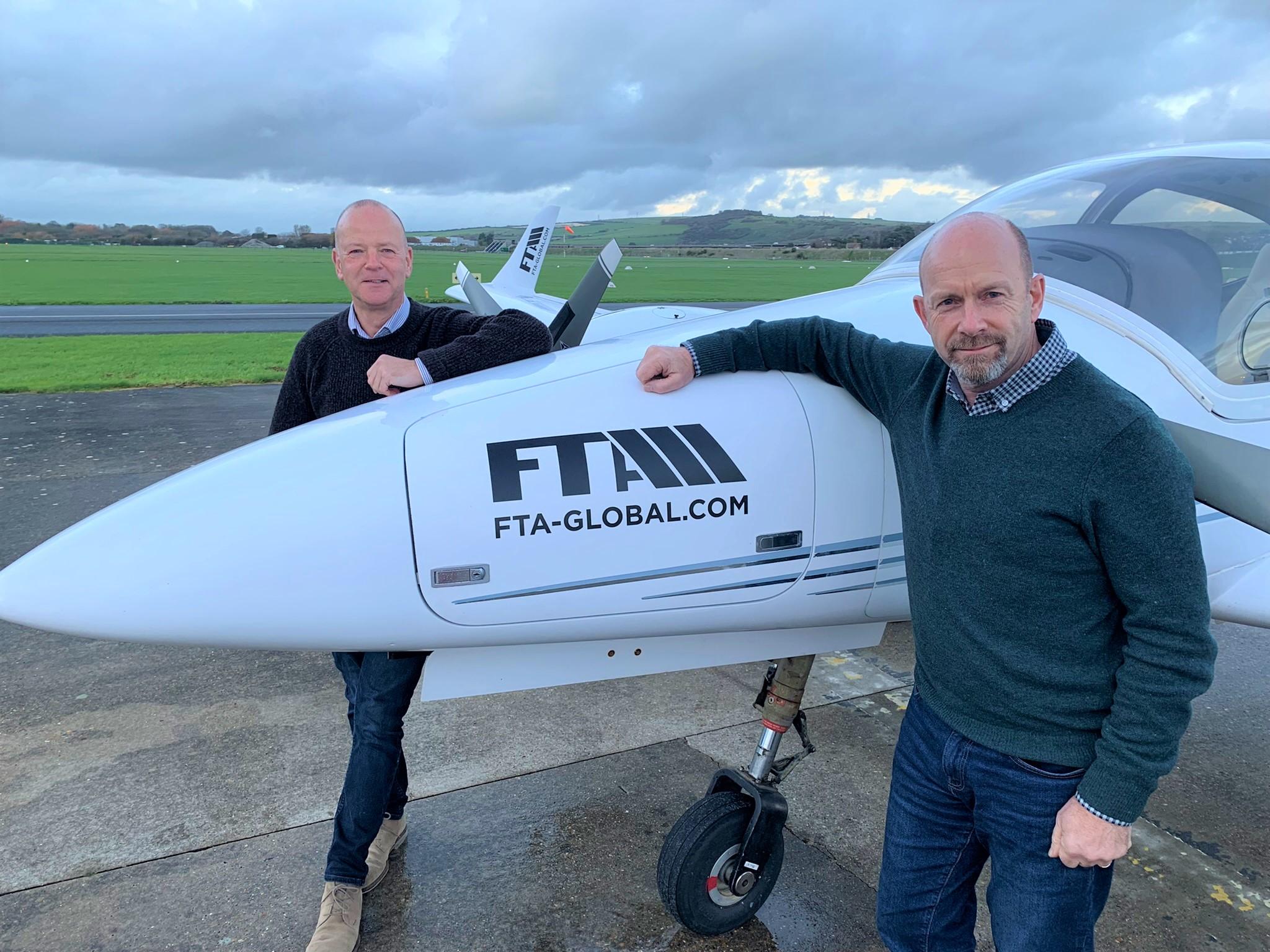 Check out the more than 4831 relevant pilot training industry updates here.
BACK
Pilot Training Industry Market Intelligence straight to your Inbox!

Pilot Training Industry Market Intelligence straight to your Inbox!
Subscribe to AFM's Newsletter and stay up to date with what is happening in the Pilot Training Industry.