---
United Aviate Academy Flight Students to Receive Upset Prevention and Recovery Training by Aviation Performance Solutions
Aviation Performance Solutions (APS), the global leader in Upset Prevention and Recovery Training (UPRT), announced that they have been selected to provide their industry-leading Loss of Control In-flight (LOC-I) training to flight students at United Aviate Academy, the flight school owned by United Airlines in Goodyear, Arizona. The training at the world-class APS facility in Mesa complements United Aviate Academy's rigorous flight training program and United's commitment to delivering a safe, caring, dependable and efficient travel experience.
APS' comprehensive training program exceeds regulatory minimums by incorporating the latest advancements in UPRT effectiveness, including instructor-led academics, on-aircraft and advanced simulator training, and online virtual education. UPRT reduces the risk of LOC-I, an unintended extreme deviation of an aircraft from its intended flight path. The training will help students understand what leads to LOC-I, help them to prevent, and when necessary, overcome it in the safest and most effective manner.
"We are committed to training our student pilots to make sound decisions at a moment's notice to keep themselves and their passengers safe," said United Aviate Academy CEO, Dana Donati. "The integrated upset recovery program provided by APS places our flight school on the leading edge of the industry's most advanced LOC-I training."
United, the only major U.S. airline to own a flight training school, officially opened United Aviate Academy earlier this year where it aims to train about 5,000 new pilots by 2030, with at least half women or people of color. This unprecedented training commitment will dramatically expand access to this lucrative and rewarding career while upholding United's world-class safety standards.
"APS is honored to play a key role in United Aviate Academy's expansive flight training program," said CEO of Aviation Performance Solutions, Paul BJ Ransbury. "It is the responsibility of flight schools worldwide to implement effective, transferable, and industry-standardized LOC-I solutions for student pilots that teach them how to expeditiously and correctly recognize, prevent or recover from an airplane upset, the precursor condition to LOC-I."
About Aviation Performance Solutions
At APS, They Help Pilots Bring Everyone Home Safely. Their proven Upset Prevention and Recovery Training (UPRT) system—delivered by elitely trained and qualified UPRT instructors—overcomes the #1 Fatal Threat of Loss of Control In-flight (LOC-I) and has saved 100s of lives. Their world class facilities are dedicated to optimizing the learning experience: APS provides transformational training customized to the needs of professional pilots. Perfected for over 25 years, their solutions for every fixed wing pilot maximize skills and abilities to bring everyone home safely…on every flight.
About United Aviate Academy
The 340,000 square-foot United Aviate Academy facility at Phoenix Goodyear Airport includes world-class features such as:
A growing fleet of Cirrus SR20 single-engine aircraft with advanced safety characteristics
Nearly 50,000 square feet of office space
Multiple aircraft hangars
Dormitory rooms for student housing with ample room for expansion
Proximity to many auxiliary airfields in the Phoenix area
Favorable weather for year-round flight training
Source: Aviation Performance Solutions Press Release
Photo Credit: Aviation Performance Solutions
You may also check our Terms and Conditions for our Content Policy.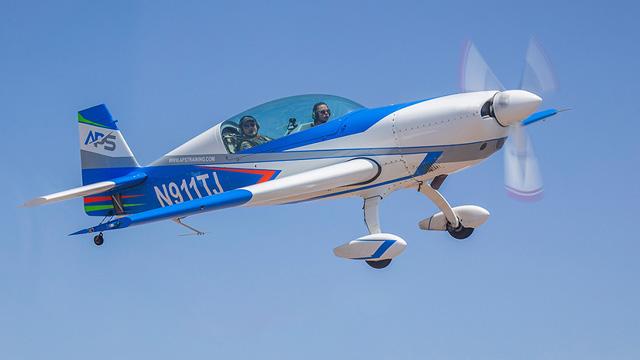 Check out the more than 4815 relevant pilot training industry updates here.
BACK
Pilot Training Industry Market Intelligence straight to your Inbox!

North America |
29th Mar 23
Pilot Training Industry Market Intelligence straight to your Inbox!
Subscribe to AFM's Newsletter and stay up to date with what is happening in the Pilot Training Industry.