---
United States Air Force Institute of Technology Graduates First Class of Pilot Training Pipeline Students
The Unites States Air Force Institute of Technology's Graduate School of Engineering and Management held a commencement ceremony on Sept. 15 to celebrate 103 new graduates. The graduates join a group of more than 22,000 AFIT alumni.
Of the 103 degrees awarded, the Graduate School conferred 79 master's degrees and 24 doctorate degrees in science, technology, engineering and math fields. Additionally, five master's students and three doctoral alumni who graduated earlier in the academic year returned to participate in the ceremony.
The graduating class included 84 Air Force officers, two Space Force officers, two Army officers, one Marine Corps officer, one Air National Guard officer and nine civilians. Four international students from Saudi Arabia and Singapore also received degrees.
Participating in the ceremony was the first class of students to complete an in-residence, non-thesis master's degree program option for officers in the USAF pilot training pipeline. The 12-month program allowed the 60 officers to earn an advanced degree instead of remaining in casual status until their undergraduate pilot training start date.
"You have wisely used this waiting period to expand your knowledge, and I know you will be better pilots and better officers because of your studies here at AFIT," said Dr. Walter Jones, AFIT director and chancellor.
The graduation speaker for the ceremony was Dr. Vincent Russo, retired member of the Senior Executive Service, whose 41-year Air Force career culminated as the executive director of the Aeronautical Systems Center, the predecessor of the Air Force Lifecycle Management Center.  He also served as the director of the Air Force Research Laboratory's Materials and Manufacturing Directorate and led the formation of AFRL from four separate laboratories into one. Russo earned a master's degree in materials engineering from AFIT in 1964 and received the AFIT Distinguished Alumni Award in 2006.
"Of all my education experiences, I believe AFIT most instilled in me the tools to be successful," said Russo.  "The academic knowledge you have gained while here at AFIT is invaluable, but so are the other skills associated with receiving an advanced degree. Skills such as discipline, inquisitiveness, and collaboration. These and other soft skills will be vital to your progress throughout your career."
Russo discussed four life lessons with the graduating class: 1) Things will happen to you that you can't control, but make the best of what you were given. 2) A strong education base will help you in ways you can't predict. 3) Leadership is an art that can be learned, it just takes study, hard work and a commitment to learning. 4) Pay it forward by using your technical interest and expertise to help develop our nation's next generation of STEM workforce.
"Fifty-eight years, three months and five days. That's the time it took me to go from your seats to this stage, and those years went by way, way too fast," Russo told the students.  "Graduates, I hope you enjoy your next 58 years, three months and five days as much as I have enjoyed mine."
Source: Air Force Institute of Technology | Katie Scott
Photo Credit: Air Force Institute of Technology
You may also check our Terms and Conditions for our Content Policy.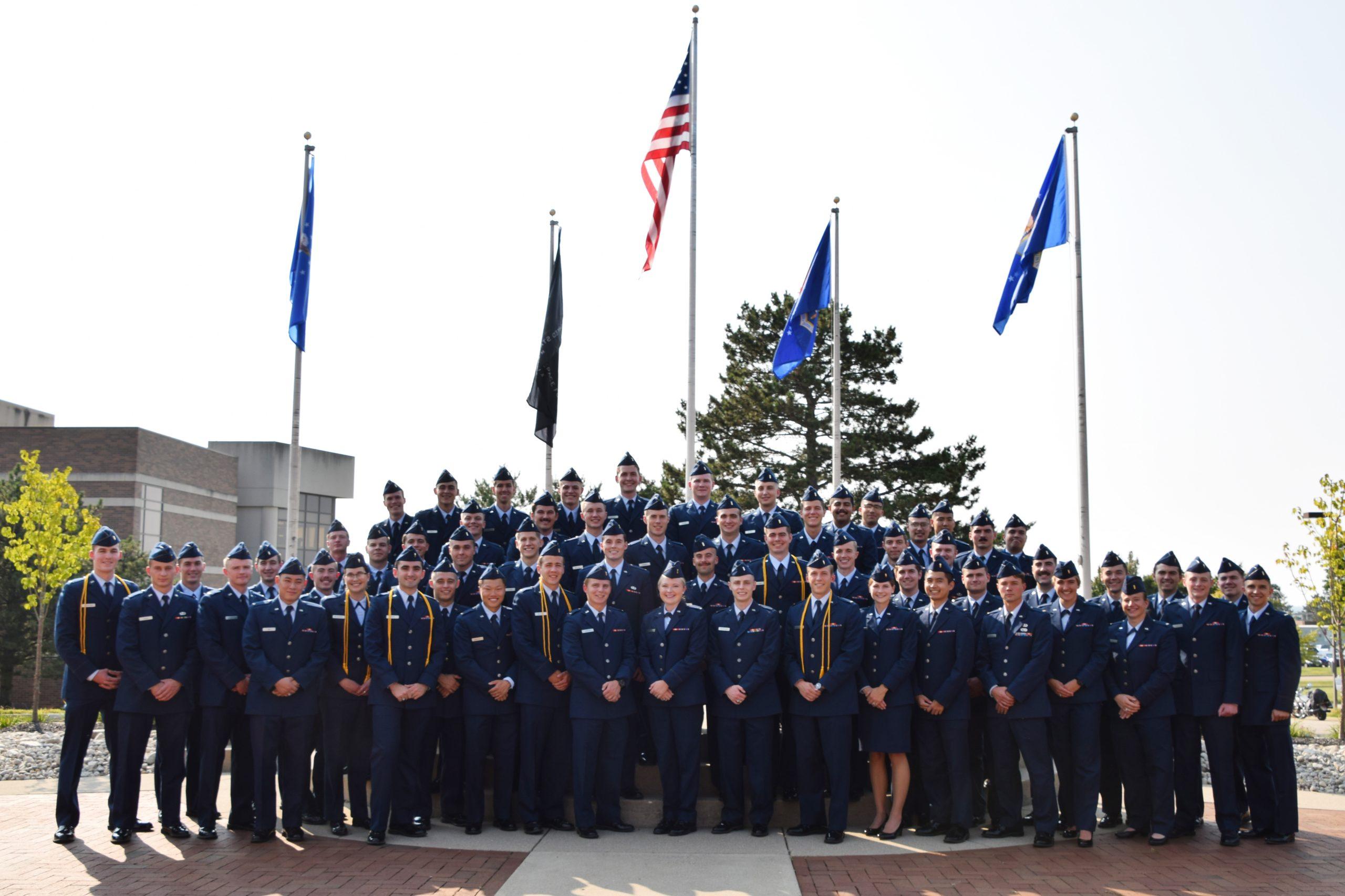 Check out the more than 4831 relevant pilot training industry updates here.
BACK
Pilot Training Industry Market Intelligence straight to your Inbox!

Pilot Training Industry Market Intelligence straight to your Inbox!
Subscribe to AFM's Newsletter and stay up to date with what is happening in the Pilot Training Industry.