---
US Flight School, Thrust Flight, Receives FAA Approval for Accelerated Commercial Pilot Course
Thrust Flight, a professional flight academy based at Addison Airport, Texas, United States is excited to announce the approval of their FAA-Approved Special Curriculum Part 141 accelerated Commercial Certificate course. This will decrease the length of their already approved Part 141 commercial course by as much as 2 months.
As the global pilot shortage continues, the career outlook for commercial pilots remains strong. But for pilots working to get to the airlines, the speed of their training is vital in securing a job quickly. The two months this FAA-approved special curriculum commercial course saves, versus the traditional Part 141 commercial course, will allow students to start working as flight instructors and earning an income much sooner.
With this new course a student with zero time could obtain a job as a commercial pilot or instructor in as little as 7 months, and as a regional airline pilot in as little as 20 months.
"We're thrilled to offer this rare fast-track commercial course to our Zero Time to Airline students. This will allow us to continue to deliver our exceptional training while helping our students get to the airlines even more rapidly," stated Ray Lamas, president of Thrust Flight.
The Zero Time to Airline program from Thrust Flight is designed specifically for pilots pursuing a professional pilot career. Enrollments in this program have increased throughout 2022 and are already filling up in 2023. New course developments like this FAA-approved special curriculum are rare and will help Thrust Flight continue to deliver remarkable training to every one of its students.
Thrust Flight maintains a fleet of brand-new Piper Archer TX and Cessna 172 aircraft equipped with G1000 avionics, auto-pilot, and air conditioning. Their Zero Time to Airline program is offered at both their Addison, TX, and Denison, TX locations.
About Thrust Flight
Thrust Flight is a leading professional flight academy headquartered at Addison Airport. They offer flight instruction services for many different aviation ratings and certificates. Through their Zero Time to Airline® program, they prepare flight students for a career at the airlines. 
Source: Thrust Flight Press Release
Photo Credit: Thrust Flight
You may also check our Terms and Conditions for our Content Policy.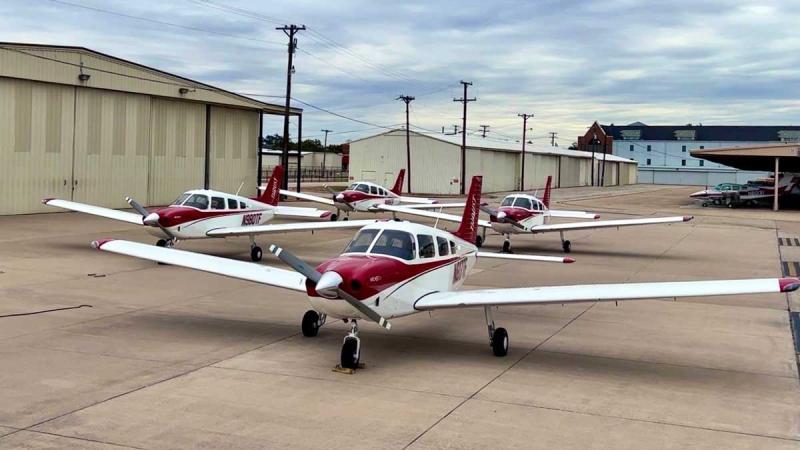 Check out the more than 4815 relevant pilot training industry updates here.
BACK
Pilot Training Industry Market Intelligence straight to your Inbox!

North America |
29th Mar 23
Pilot Training Industry Market Intelligence straight to your Inbox!
Subscribe to AFM's Newsletter and stay up to date with what is happening in the Pilot Training Industry.