---
Flight School Management Software Provider, Flight Schedule Pro, Unveils a New Way to Schedule
United States headquartered flight school management software provider Flight Schedule Pro is excited to announce the release of their Find a Time tool, complemented by weather data and a refreshed new look and feel to the schedule itself. With its ease of use, Find a Time will transform how flights are scheduled, leading to more reservation hours booked, and by extension, more revenue generated for our operators.
Find a Time
The days of student pilots searching the schedule day by day hoping to find time when a favored aircraft and instructor both match up have been permanently grounded. The pros of scheduling have created a crisp new way for aviators to find time in the sky – introducing Find a Time, the autopilot for booking reservations.
Simply plug in the desired activity, aircraft and instructor(s), click the Find a Time button, and this new feature will map out all available openings matching the criteria. Pilots can then select multiple reservations at a time, complete any necessary reservation details, and book all reservations in one smooth workflow. This solution not only eliminates the friction of finding available time to fly, it is also a more flexible and user-friendly way to book multiple reservations simultaneously than the recent system was able to offer. For end users, Find a Time preferences are stored and applied on every subsequent use of the tool. This speeds up the process for students in a certification program or for customers that prefer to fly the same aircraft when they rent. Effective scheduling with Find a Time is just the beginning. Additional functionality will become available in future months.
New Schedule
Flight Schedule Pro has always prided itself on their Schedule; it is their core engine. After all, it is called Flight Schedule Pro, right? Their crew has always held high standards through each product release to maintain a clean, fresh, and friendly user interface. With that, Flight Schedule Pro determined that their Schedule was due for an engine overhaul.
Flight Schedule Pro logged 8.72 million completed reservations within the past 10 years (7.41 million of those checked-in reservations being within the last 5 years) and continue to build on that number every day! As they grow to better serve the needs of the flight training industry, their core engine needs to incorporate the latest tools and technology. This update brings a fresh yet familiar look to the schedule, but most importantly, guarantees clear skies as they continue to build on a strong, stable foundation towards the future.
Weather
Weather is the most crucial piece of information for a pilot. Whether it's making the go or no-go call, or trying to plan a flight scheduled for an overcast or foggy morning, pilots must always be in tune with the weather. After much user research and feedback, Flight Schedule Pro is excited to share the first phase of their weather release, which includes both Meteorological Aerodrome Report (METAR) information, sourced directly from the National Weather Service, and current field conditions displayed directly on the new schedule! Flight Schedule Pro strongly believes that this release adds valuable information that can improve situational awareness for pilots and aid in flight planning.
Single location operators and users will now see the full METAR text, color coded to denote real-time conditions. For flight ops with multiple locations, their team has built color coded current field conditions shown for each airport, with the METAR text displayed on hover. A detailed view displaying decoded METAR and Terminal Area Forecast (TAF) information is included for an operator's defined locations as well as the option to look up weather conditions for any other airport.
Next Steps
For Flight Operators: To enable this display, each location must be associated with an ICAO identifier. If your airport does not have an ICAO identifier the nearest reporting airport can be entered instead. Using the nearest airport will not affect the name or other functionality of the location, it will simply enable weather information to be displayed.  To add or update this information go to Settings > Company > Locations and select one to edit.
For Users: Once your flight operator enables this display, weather will automatically appear on the refreshed schedule. Book your next aircraft reservation using Find a Time!
Flight Schedule Pro takes feedback very seriously. Feedback from their users is a key driver as they plan product roadmap – weather specifically being a popular request.
Source: Flight Schedule Pro Press Release
Photo Credit: Flight Schedule Pro
You may also check our Terms and Conditions for our Content Policy.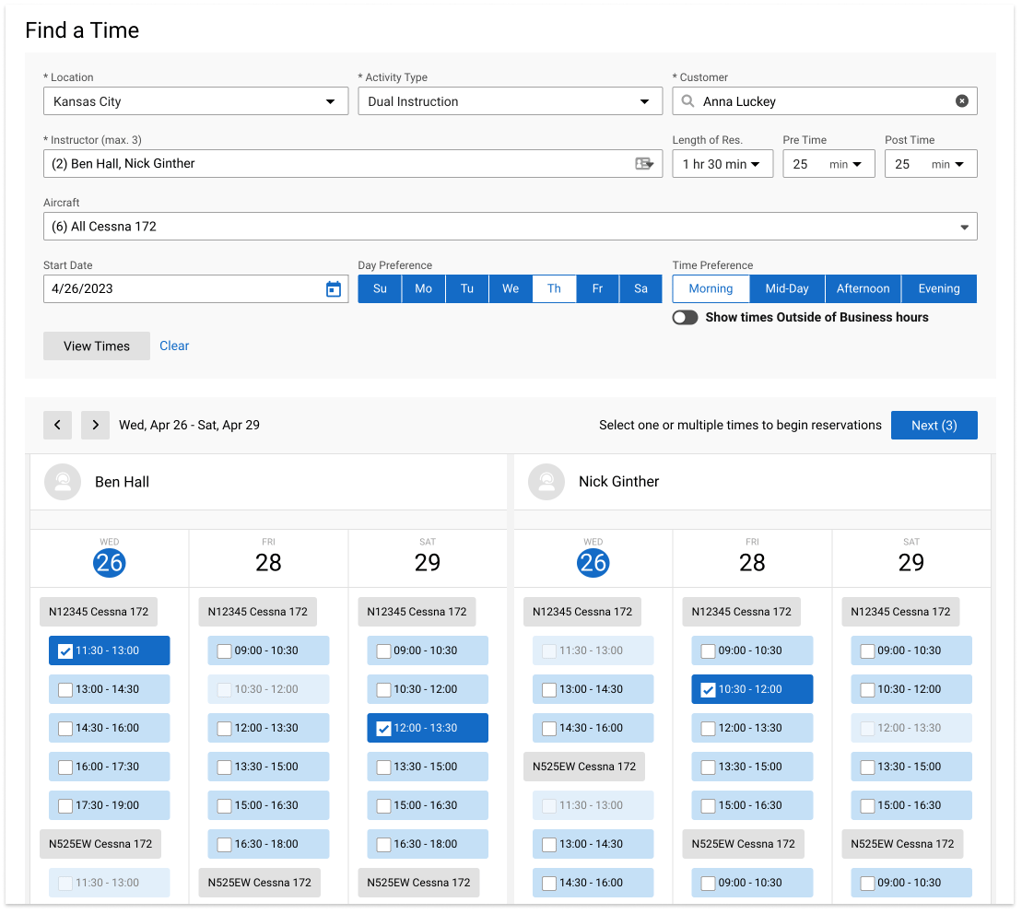 Asia Pacific |
01st Jun 23