---
UAE's General Civil Aviation Authority Delegation Visits Saudi Flight School
Riyadh, Saudi Arabia based aviation training group and flight school The National Aviation Academy (TAYARAN) received a delegation from the United Arab Emirates's General Civil Aviation Authority (GCAA) to learn about the Academy's training programs for the purposes of evaluation and recognition of the Academy as a training provider in the field of aviation. 
"In the National Aviation Academy, we are making rapid steps towards globalization by applying the highest standards in order to become the approved provider for international aviation authorities. We are proud of the cooperation that has been achieved with the Emirates Aviation Authority GCAA in recognizing the Academy as an accredited training body," said Jafnan ALDossary, Director General of The National Aviation Academy (TAYARAN).
Source: National Aviation Academy
Photo Credit: National Aviation Academy (shown as meta image)
You may also check our Terms and Conditions for our Content Policy.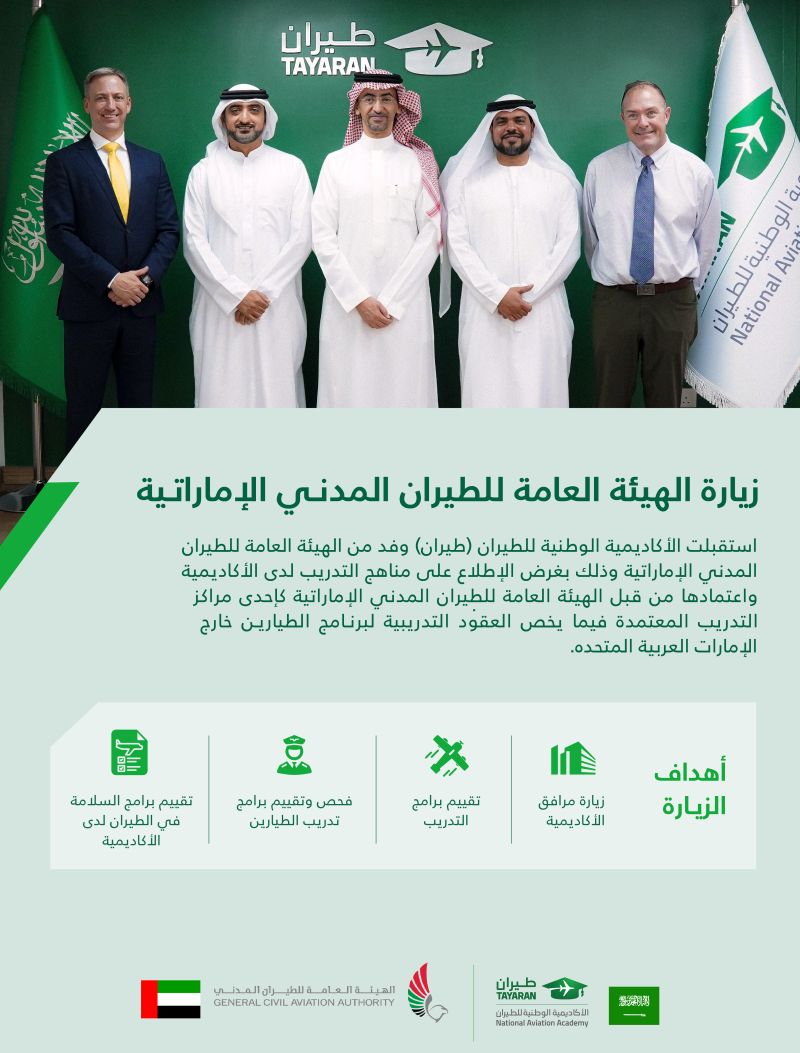 North America |
01st Jun 23