---
US Airline, Alaska Airlines, to Expand Use of VRpilot's Virtual Reality Cockpit Procedure Trainer
Major US airline Alaska Airlines has strengthened its commitment to use virtual reality (VR) for pilot training, increasing its number of VR headsets with pilot training software from Danish supplier VRpilot. Implementing the initial delivery of the novel training devices in their pilot training programs in July, Alaska Airlines is scaling their number of VR headsets available for their pilot training starting early 2023.
Janet Ann, Manager, Flight Ops Instructional Systems Design, Alaska Airlines:
"Virtual reality is a valuable asset in our training device portfolio," said Janet Ann, Alaska Airlines manager of instructional systems design. "VRpilot has customized their software and interface to fit Alaska Airlines' unique training procedures.  With a VR training program, our new hire and fleet transition pilots now have unlimited time to familiarize themselves with the 737 flight deck and develop muscle memory for their pilot flows before they step into simulator training."
"We're thrilled to see Alaska Airlines commit so strongly to the use of virtual reality in pilot training, said Daniel Maass, VRpilot partner. "It's a testimony to the value of VR technology when it is designed, implemented and used the right way. We are proud to support Alaska Airlines' operation."
Alaska Airlines uses VRpilot's VR-based flight deck procedure training platform, VRflow, for type-rating courses on the Boeing 737-800SFP on Pico Neo 3 Pro virtual reality headsets. Alaska Airlines' version of VRflow is tailored to their procedures and cockpit layout.
About Alaska Airlines
Alaska Airlines and their regional partners serve more than 120 destinations across the United States, Belize, Canada, Costa Rica and Mexico. Alaska emphasizes low fares and award-winning customer service. Alaska is a member of the oneworld global alliance. With the alliance and their additional airline partners, Alaska Airlines' guests can travel to more than 900 destinations on more than 20 airlines while earning and redeeming miles on flights to locations around the world. Alaska Airlines and Horizon Air are subsidiaries of Alaska Air Group.
About VRpilot
VRpilot is a Danish company that designs, develops and sells virtual reality training applications for professional use. Designed for maximum immersion and realism, their solutions are efficient tools for procedure training, cockpit familiarization, and other uses for ATOs, airlines and air forces as well as private individuals.
Source: VRpilot Press Release
Photo Credit: VRpilot
You may also check our Terms and Conditions for our Content Policy.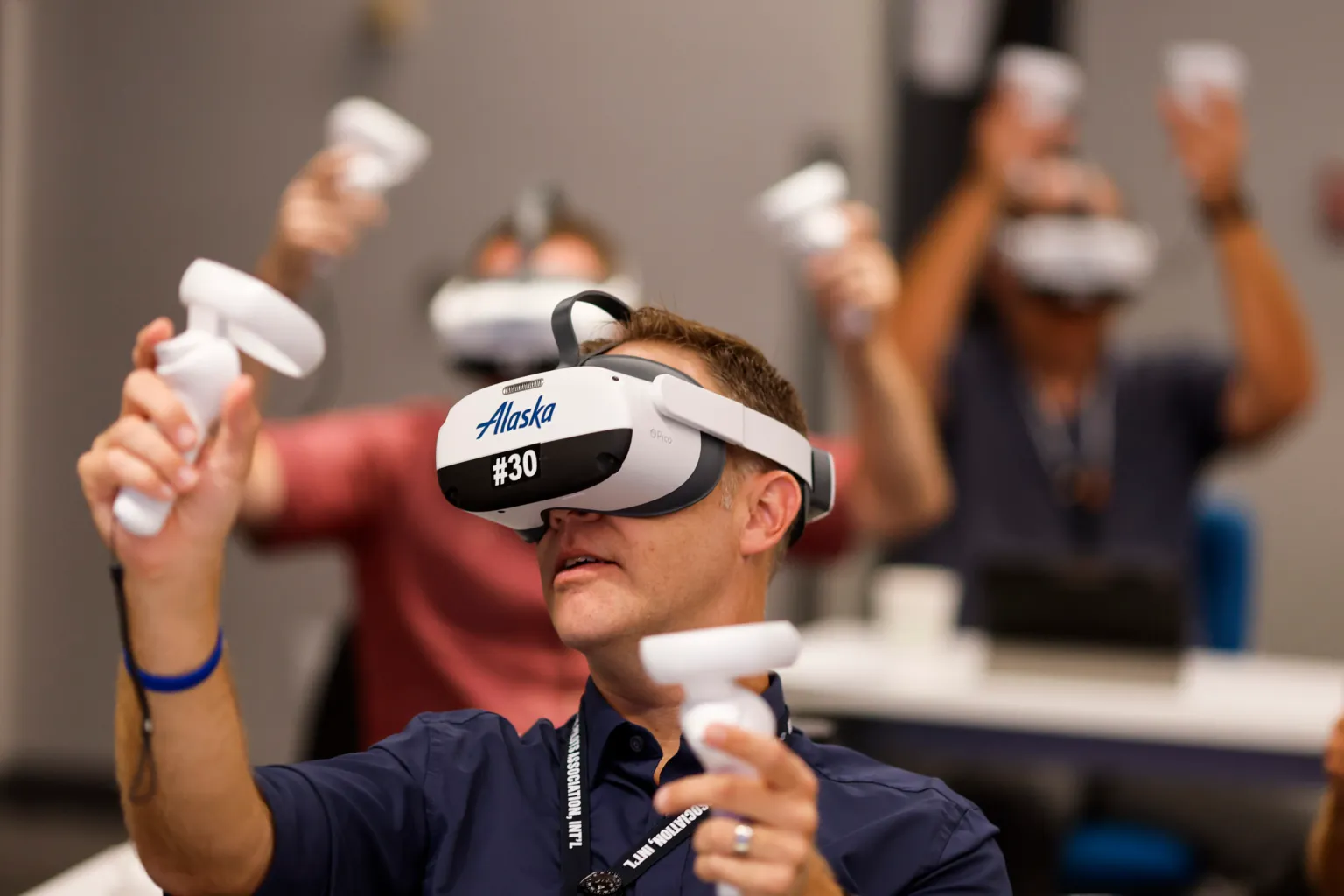 Check out the more than 4736 relevant pilot training industry updates here.
BACK
Pilot Training Industry Market Intelligence straight to your Inbox!

Indian subcontinent |
21st Mar 23
Pilot Training Industry Market Intelligence straight to your Inbox!
Subscribe to AFM's Newsletter and stay up to date with what is happening in the Pilot Training Industry.