---
Visual Approach Analytics Says That US This Year Is Short Of Roughly 8,000 Pilots
Last year, aviation data and insights platform, Visual Approach Analytics, forecasted that the United States for 2022 will be short of approximately 5,000 pilots but the platform took note that such figure is discounting roughly 2,000 more as airlines are doing pre-hires for next year, 2023.
In its latest announcement, Visual Approach Analytics said:
"Our early estimates suggesting the U.S. would be short 5,500 pilots in 2022 appear to have been short by roughly 2,000 pilots.  Further, the existential threat to the regional airlines spread to the LCCs and even the largest of the mainline carriers.
As a result, the renewed demand that was not matched by available pilots brought record high fares during summer 2022 amid record cancellations, delays, and frustrations.
The pilot shortage arrived earlier and stronger than expected.  However, our then-eye-watering prediction of a 30% reduction in regional aircraft flying proved exceptionally accurate."
Check out the full article here and sign up to their newsletter to receive weekly updates.
Source: Visual Approach Analytics
Photo Credit: Visual Approach Analytics
You may also check our Terms and Conditions for our Content Policy.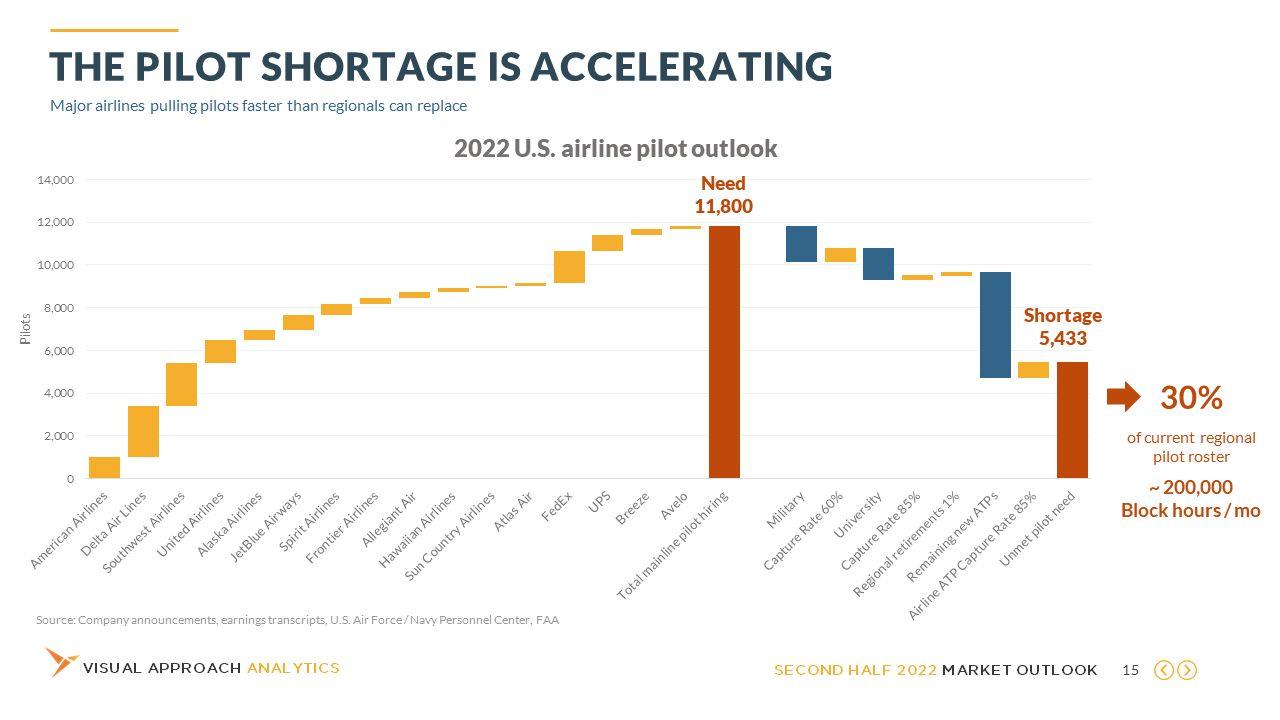 Check out the more than 3579 relevant pilot training industry updates here.
BACK

North America |
01st Dec 22
Pilot Training Industry Market Intelligence straight to your Inbox!
Subscribe to AFM's Newsletter and stay up to date with what is happening in the Pilot Training Industry.